Discussion Starter
·
#1
·
In stock configuration the axle is sandwiched between two steel plates essentially; the leaf pack and the lower axle plate. Pretty beefy.
Our trucks suffer from some degree of axle wrap. This is due primary to the twisting of the soft leaf springs. However some of it must come from the connection between the leaf pack and the axle.
One would think that a flipped U bolt would be a weaker connection and thus increase axle wrap.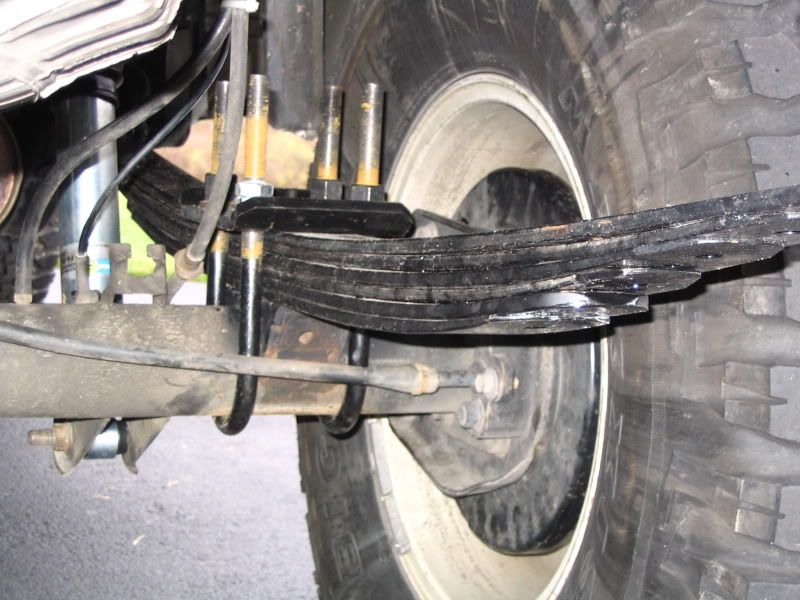 Does anyone have some experience with this. I know that many that have flipped their U bolts have also upgraded their leaf pack (like the set up pictured), so it is not a straight comparison.
I am thinking about flipping my Us, adding a 1" lift block, and making a custom top plate that will accommodate my airbag.
As a side, I do not think that airbags do anything to reduce axle wrap.