I've been trying to sell my II Gen SE 4x4 Crew Cab for months with no takers, it's even priced right. But anyway I've been thinking lately of possibly selling the pickup box and getting a Royal service body to put on the back and use this truck for work duty. Unfortunately no body makes one of these specifically for a Frontier or any import brand truck.
Royal does make an all aluminum box claimed just 200 lbs heavier than a stock pickup box. But only for the Chevrolet Colorado or Ranger. I was thinking if it could work for a Colorado why not a II gen Frontier? specs should be similar.
When I used to work in collision repair, sometimes we had to replace an entire bed on a truck and that would cost almost $10K for a new box from the factory, if we found a used one some were between $2-$4K and then about $1K more to paint and match if we had to.
I'm thinking I could get at least $4K or more for a perfect Frontier box, no dents with utili-track, oem spray in liner, white in color (Common color) etc.. what do you guys think.
This is what I'm looking to do with my Frontier possibly. Is there any reason why this wouldn't work on my Frontier? what would I have to modify to make it work?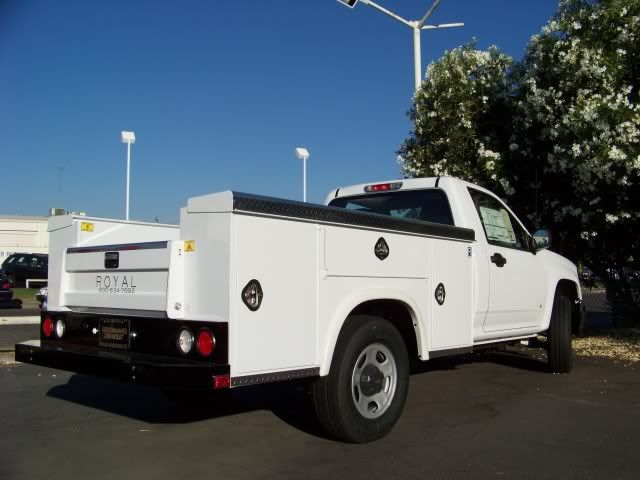 This is what I've got now...