We're giving a set of American Outlaw Wheels to 1 lucky ClubFrontier.org member!
Please read the entire post for rules.
That's right. American Outlaw was generous enough to send us a set of 17x9 +15mm offset black and machined Buckshots. We used them for some fitment tests and we have now decided to give them away to one lucky member here.
This is the actual set that the winner will receive. (Wheels only, no tires)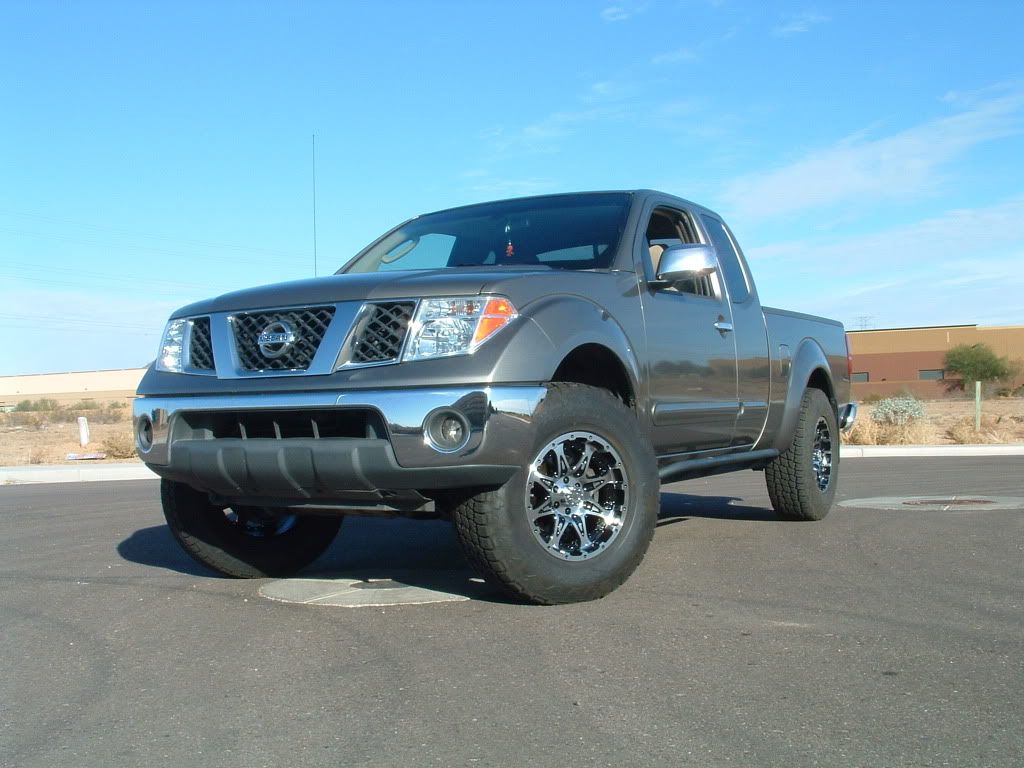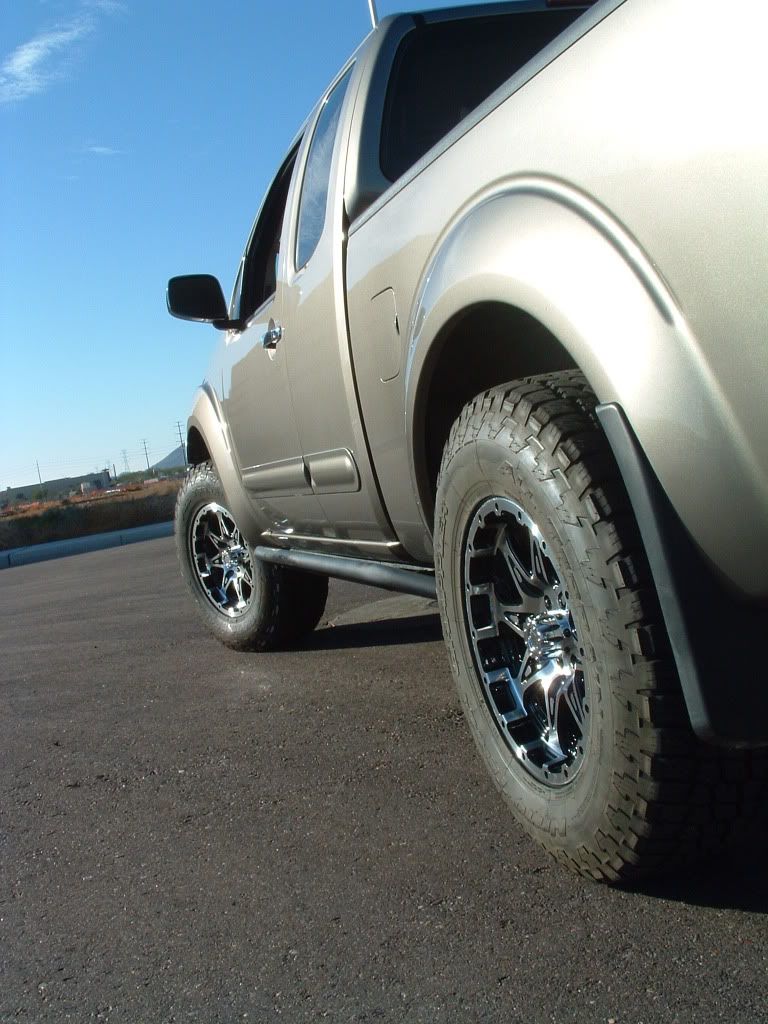 So..... "HOW DO I WIN?!?!?!"...
To be eligible to win you must submit three photos (all in one post) of your truck that meet the descriptions below
(no photoshop allowed).
Photo #1: "The Peg Leg"
We think the logo for American Outlaw wheels looks a little like a pirate so the first photo needs to have a picture of your truck with something pirate related. This could be a picture of your truck with a headlight out. It could be a picture of your truck on 3 wheels.... Anyone here own a parrot? (please keep this PG)
Photo # 2: "The hamburger"
We like hamburgers and hamburgers are pretty American so go to your favorite hamburger joint and snap a of photo of your truck and your favorite burger. If you don't like hamburgers run one over but make sure you get a picture of your truck doing it. (we will also accept chicken sandwiches and vegi burgers)
Photo #3: "Destination Frontier"
This one will probably be the easiest one. For this photo we want to see your favorite place that your frontier has taken you. Some part of your truck needs to be in the photo, please tell us the date and location.
Additional rules:
All three photos must be posted in the same post and posted in this thread. All content in photos needs to be rated PG. I will have entry's pulled if I need to. Those that submit all three photos will be entered into a drawing. You can only enter once. The winner will be drawn out of a hat and announced on Thursday, March 18th. This contest is open to moderators, members and admin.
Good luck! :hi: