Discussion Starter
·
#1
·
Corrosion on the positive battery terminal caused my ECU to fail. There is a service bulletin on this problem that says replacement of the ECU due to this issue will NOT be covered by the warranty. They claim it is a maintenance issue but it is not noted in the service and maintenance guide.
The stock battery has 2 breather vents which are located right under the terminals. The dealer knows to check these whenever your vehicle comes in for service. Since I do my own air filter and fluid changes, my truck had never been in for a standard service... only for a couple minor problems.
They had charged my battery at 10000 miles because it was slightly below normal and there was no corrosion at that time. I had also showed my service writer the battery last month because it looked damp on top and he said that it was normal. I got lucky and the service mgr agreed that with only 16000 miles that this should not have happened. Fortunately, the repair didnt cost me anything.
Clean your terminals and save your ECU and A LOT of $$$$$$. My dealer recommends doing this every other oil chg.
Here are pictures of the positive terminal before and after.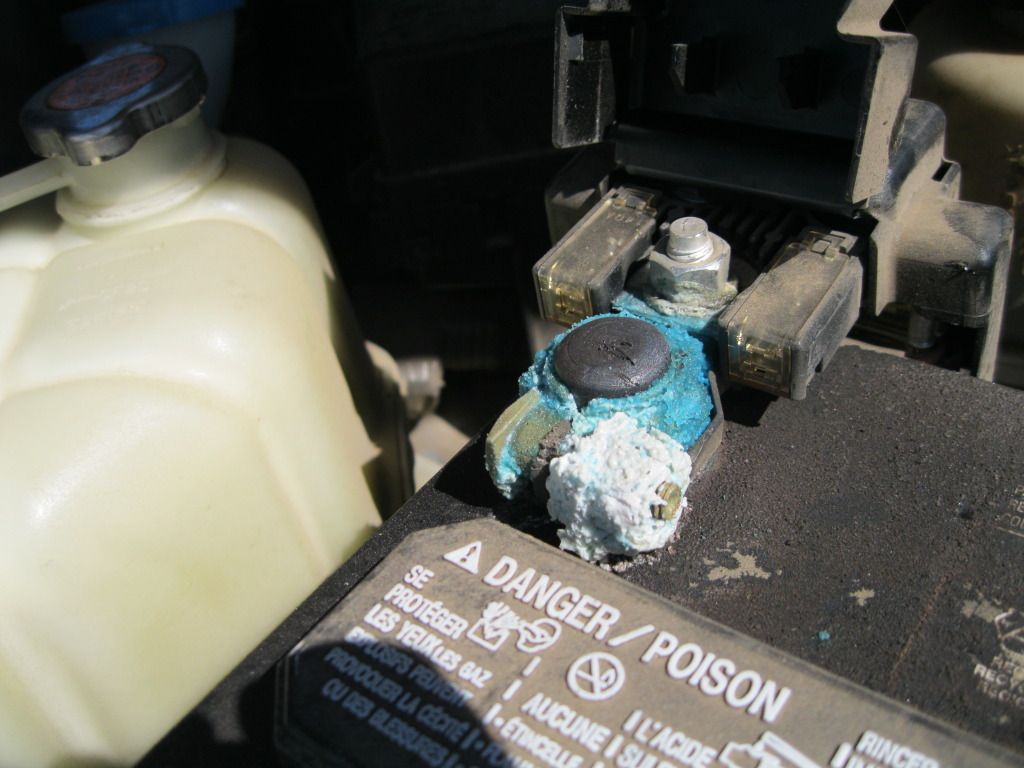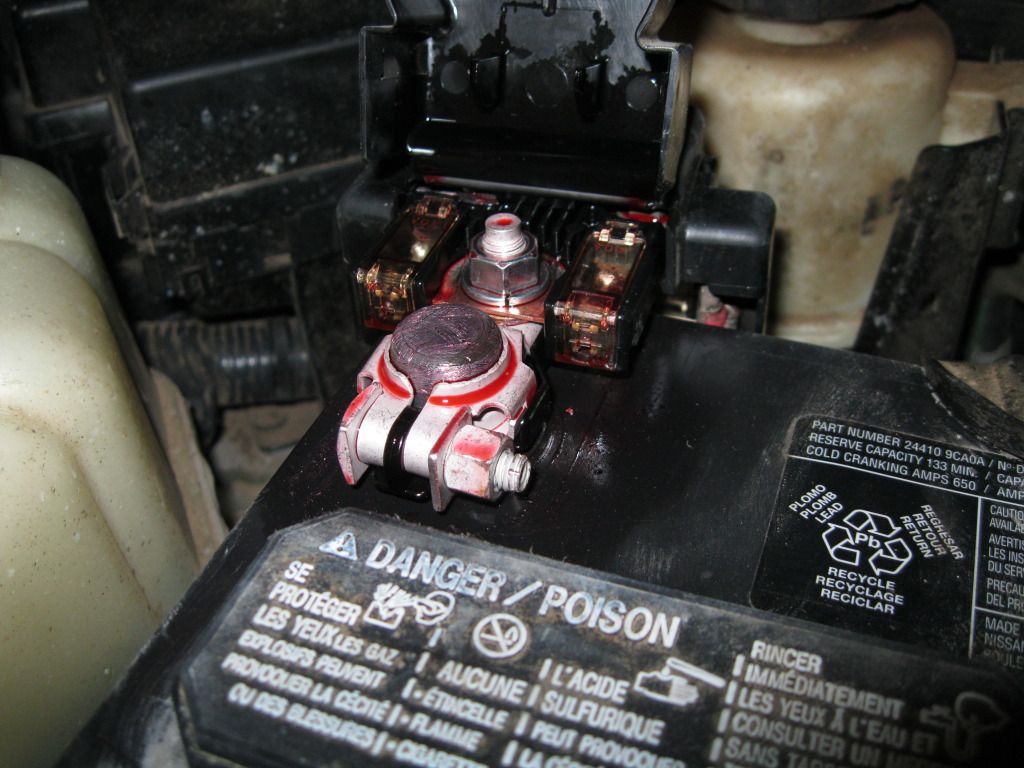 Just thought I would throw out a heads up and hopefully save some folks from a big repair bill.