i had a cheap sony xplode 10 and a pheonix gold amp. i bought them from a pawn shop last summer. i got tired of the gray carpet, and the hissing from all the holes drilled in the top from the previous owner lol. also it was made out of 5/8" partical board lol. its was ghetto but sounded ok. so when i had tax monies burning in my pocket i decided to kick out the old and in with the new lol.
old sub/box :thatswck: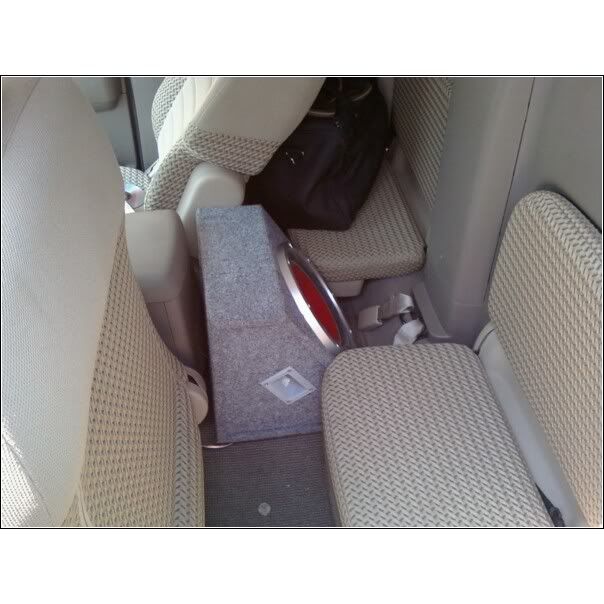 and heres the new one. i built the box out of 3/4" mdf and used drywall screws along with liquid nails to seal it all up, then took it to a stereo shop to get it carpeted. its a rockford P2 10" sub, and i bought an mtx rfl300d mono block amp, sounds awsome, and looks soooooo much better, and no more hissing lol the amp is under the driver seat and it came with "jack stands" so when i step up from the stock speakers, i can get an mtx 4 channal, and they mount together, you can stack 4 of them together, pretty cool i thought.
it fits percect.