After incorporating these LED clusters in my interior and along the rocker panel as seen in this thread
http://www.clubfrontier.org/forums/f...77/#post794418
I decided to add some under the hood.
I used 3 clusters: one in the middle back and two on each side on the front of the hood.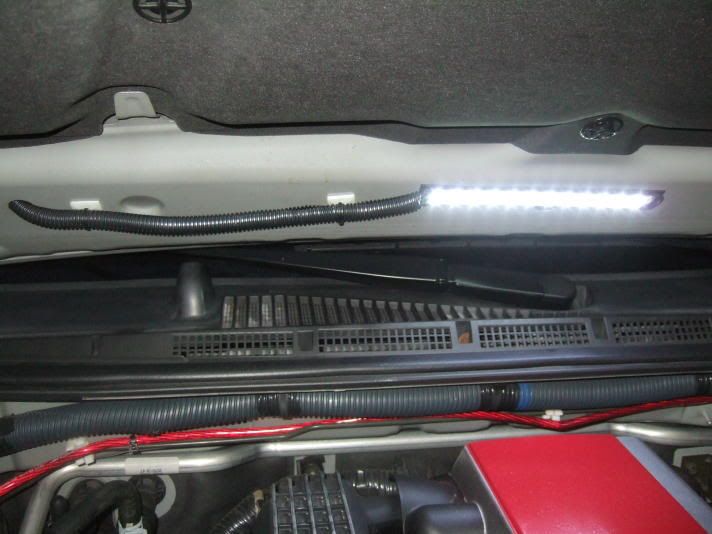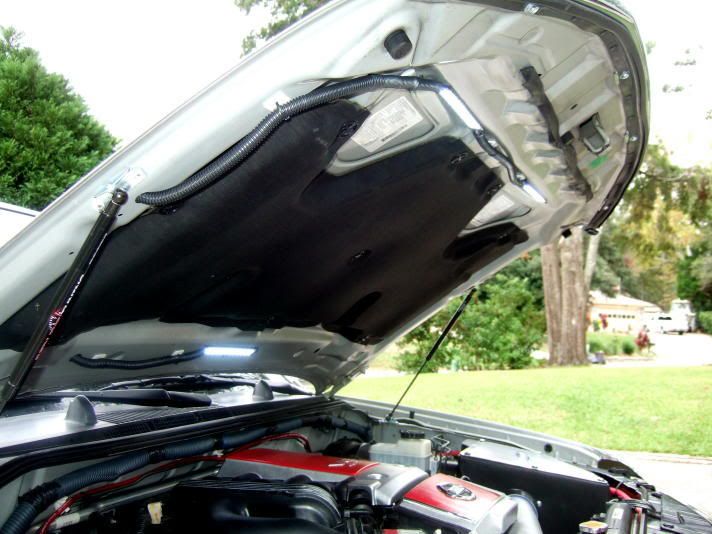 I got a plunger switch from Radio Shack that is open when the plunger is depressed and closed when the plunger is extended. I drilled a hole at the passenger side rear where black plastic overlays the firewall for the plunger. I shorted one lead of the plunger switch to the washer and firewall and the ground wire to the other plunger lead. The ground supplied by the switch will complete the circuit and turn the LEDs on.
I bent a piece of sheet metal and drilled a hole in it and mounted it on the hood hinge bolt. The sheet metal will depress the plunger and open the circuit when the hood is closed.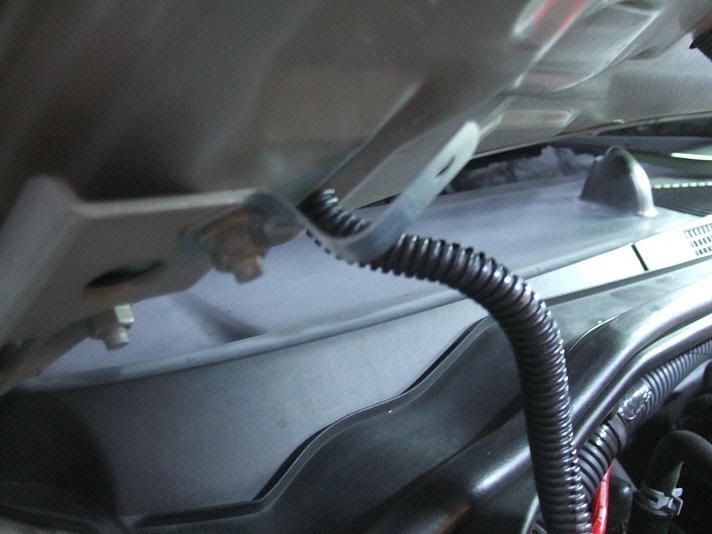 I wired a 5 AMP fused line to the battery positive terminal and the hot leads for the LED clusters.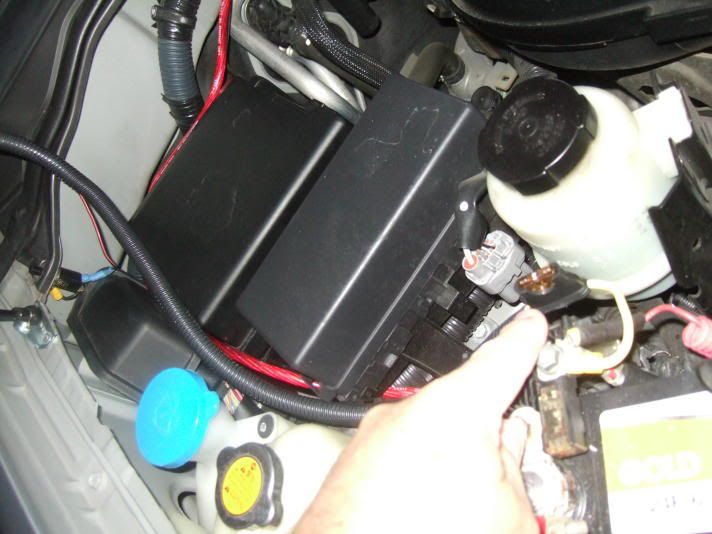 I routed the wires to the LED clusters through openings in the hood and glued the LED clusters to magnetic strips with Loctite and that's what holds them in place.
Now when I open my hood I have instant light!