Discussion Starter
·
#1
·
i began looking at frontiers in the summer of '05 when i landed my first decent job making $10 an hour. i drove a few different models, a 4cyl, a king cab v6, a crew cab, a desert runner, a crew cab 4x4, and a black 05 kingcab nismo 2wd.
i was 18 years old and had to pay for the truck, insurance, and gas myself. unfortunately, i really wanted the '05 but i would barely be able to afford it. i then set my sights towards a 1st gen 4x4, but a 4x4 truck would also be just out of financial reach for me.
i looked in the local classifieds and saw that a volvo dealership had a black '02 frontier 2wd xe crew cab, so i went to take it for a test drive. i fell in love with the truck and bought it.
it had some lame looking chrome rims, but i began thinking about mods before i got her home...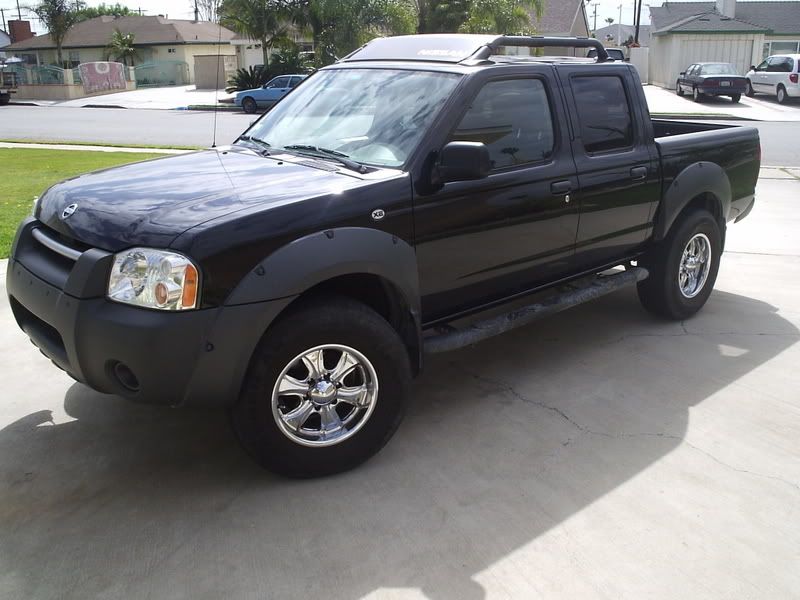 i took a short road trip in the truck and found a dirt road with a small creek, this was the first time my 'new' truck saw dirt. somewhere on that dirt road i got bit by an offroad bug, and i was hooked!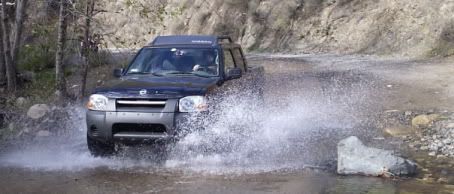 a few months down the road, i saved enough money to buy some new rims and tires. i went with 16x8 atx teflon mojave rims with 31" bfg at's.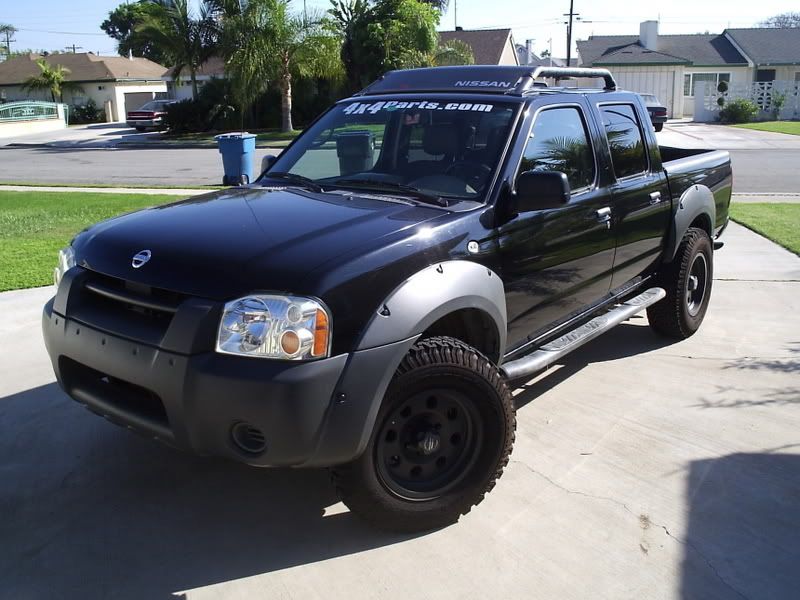 registered on my first forum for the truck (4x4parts.com) and met some cool peope and wheeled with them a few times and learned the basics of offroading my 2wd truck. i quickly learned from my bent up steprails that there were these wonderfull things called sliders that i needed, so one of my new offroading buddys kenny fabbed some up for me. kenny would eventually turn my truck into the monster it is today...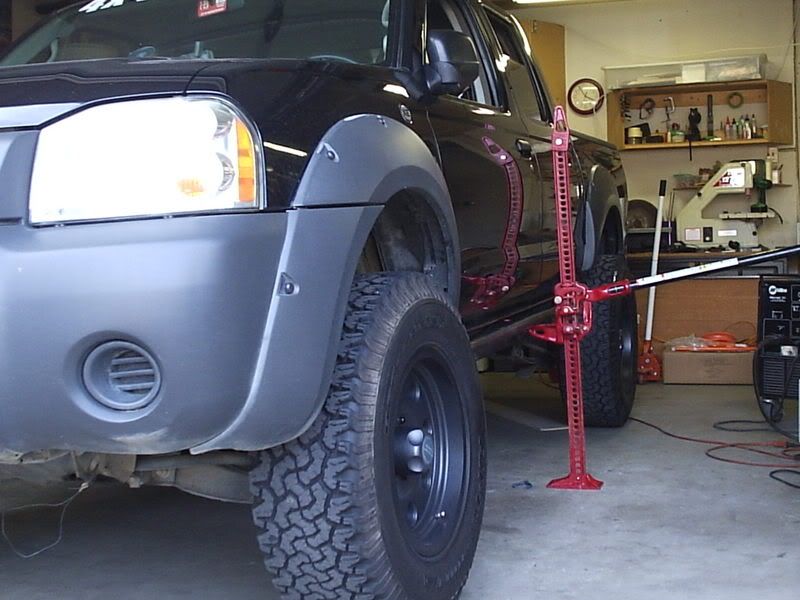 as i pushed my truck's capabilities offroad, recovery points became a must. i had some rear clevis mounts installed which were welded to the frame and stuck out of the factory bumper for a clean look. i also had a light bar put in (which currently belongs to another clubfrontier member).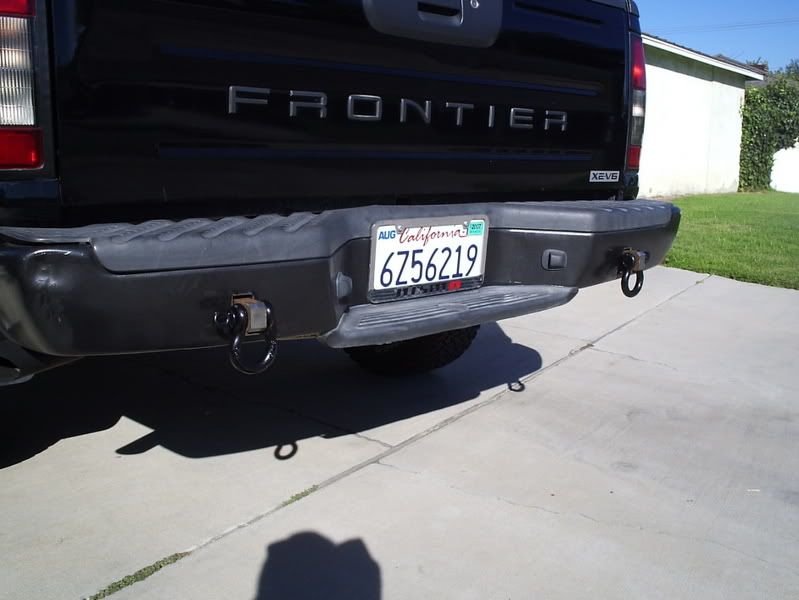 i wheeled it and abused it as it was for about a year.
at the tender age of 19, i got my carreer started and sort of went nuts, i loved my truck and didn't want to sell it. i know i needed a lift and large tires, and my stock bumper was pretty trashed from, well... being on the front of my truck, so i bought fiberglass fenders, a shrockworks bumper, a warn m8000 winch, and a nismo exhaust.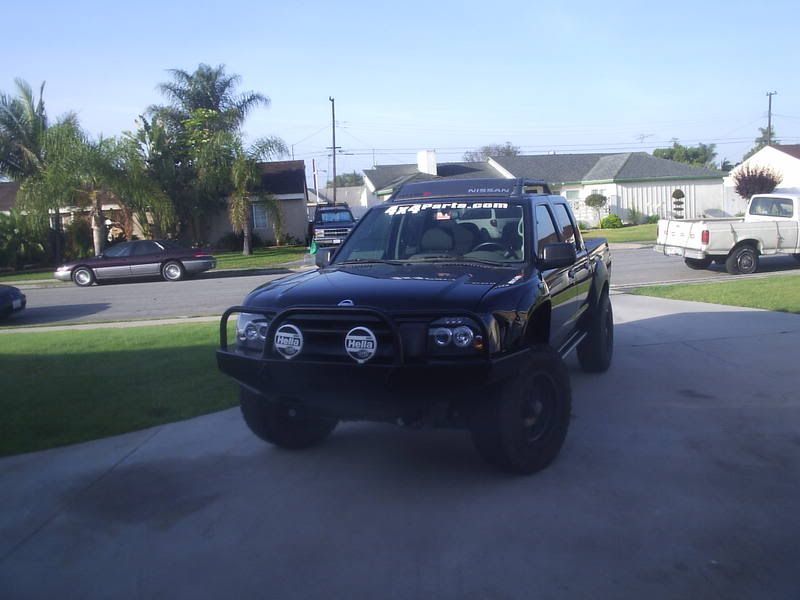 i registered on a number of nissan/offroad forums by that time and developed a pretty good feel for what people were doing with these trucks. i ready a few write ups on 2wd->4wd conversions, and the gears in my head started turning.