EDIT:
The search feature sucks, so if you're looking for some of my other threads here they are
Projector Build Thread
V-LEDS Dome Lights
PRO-4X 5 Switch Cluster
Brake MC Brace
Truck Build
TNX Build
New Rigid LEDs
Headlights w/Keyless Entry
Round 3 Projector Build Thread
x_mods Bumpers and Sliders
2WD to 4WD Conversion (Complete)
JeniorNV
's thread to end all threads:
Suspension Lift Info 05+
Okay, this is a preview of what is to come..
I ordered some new switches, going to put them in my center console once I get the 5 switch panel.
They are
OTRATTW Contura V Laser Etched Rockers
I got: Bed Lights, Zombie Lights, Apocalypse Lights, Windshield Lights, Air Compressor, and Rear Locker switches.
I wired up a quick and dirty harness to simulate their function. The top LED lights up with the headlights, and the second LED comes on with the switch out. They are amber, but look yellow in the picture. They don't completely match the trucks interior, but I like them!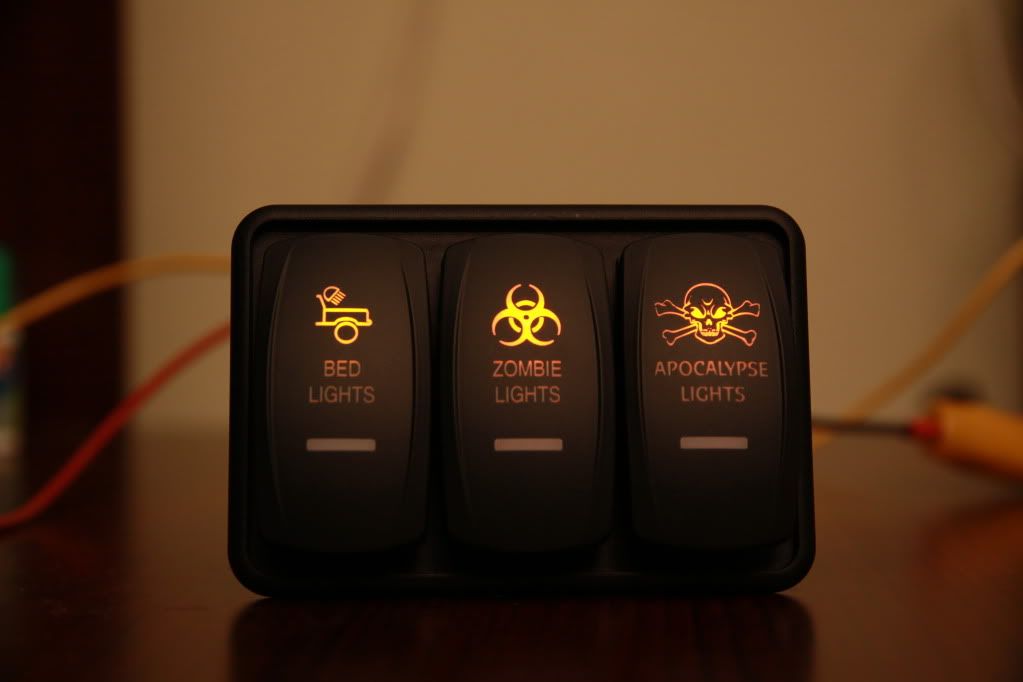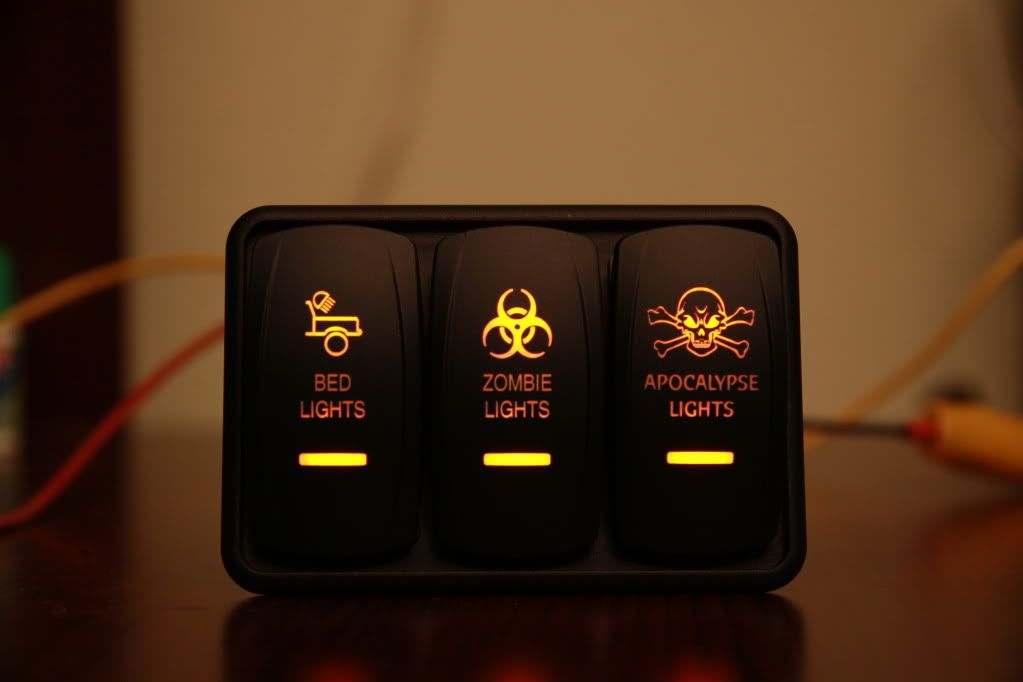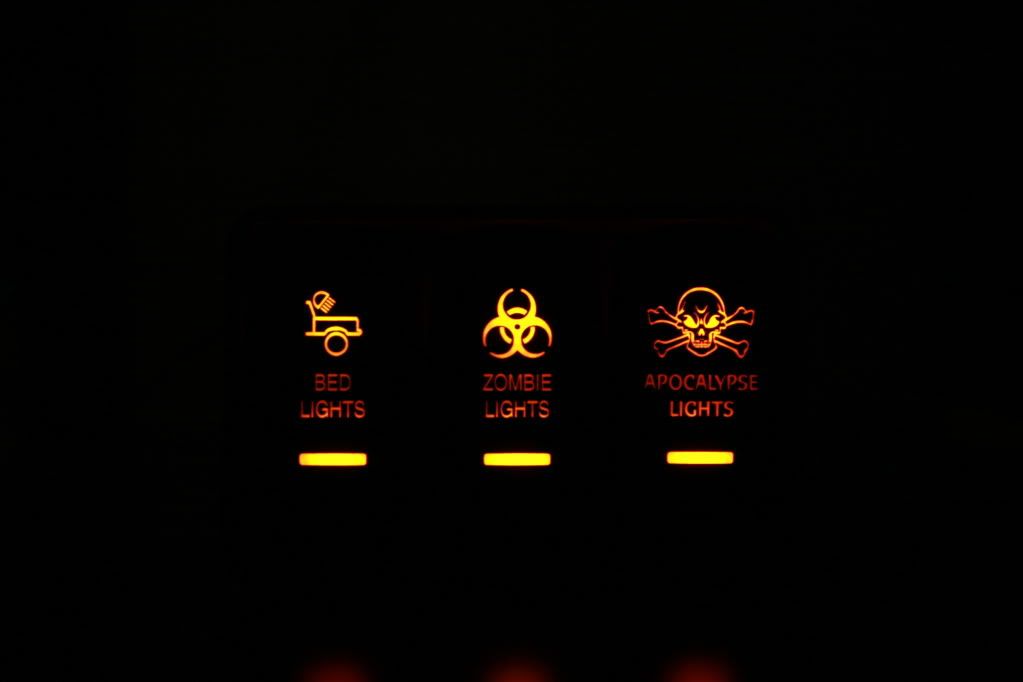 Last Updated:
10/22/2013, 10:35 PM HST