Ok, here's the deal. I live in Montgomery, AL and Im heading to Greer, South Carolina to go snowboarding TODAY. Ive been trying to sell my custom sub box for a long time now, but due to shipping, many people have to pass on it. Now, since Im driving to SC, I will deliver the box free of charge if you buy it. Just
shoot me your best offer
. I just need to get it out of my way.
BTW - Im leaving today, so you only have till Wednesday to get this box.
Here's a little bit of info:
Initial cost - $500
Vehicle - made for 05+ Nissan Frontier Crew Cab
Color - Its wrapped in gray vinyl to match the interior ( not as dark as the Nismo colored gray)
Condition - good condition with a little wear on vinyl but not in areas that are seen.
Size - It's built for 1 12" woofer, I believe 1.25 cu/ft
Pics -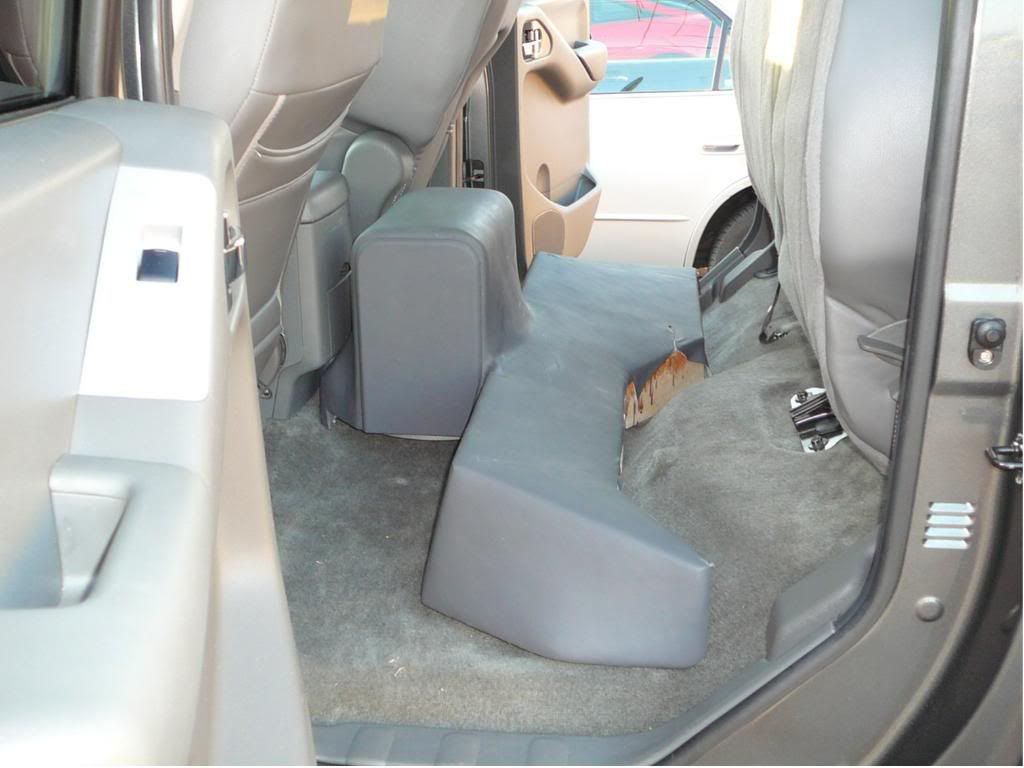 if your truly interested, call me @ 334.201.8804. I prob wont be online much to check for interest so please call me if you want this.