Some shots of the swapped out Leather Interior: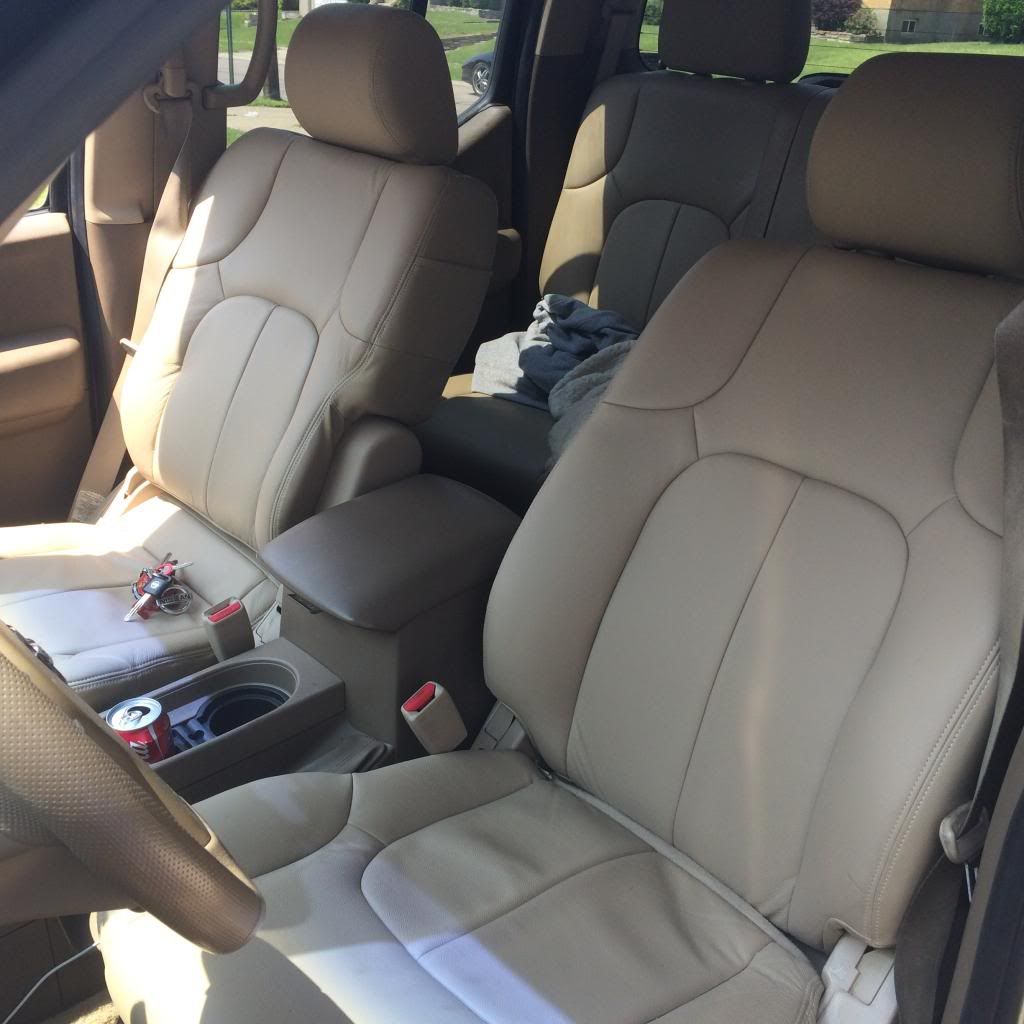 If you haven't gotten the Weather Tech floor mats you need to! Highly recommend them! Well worth the money! Also in the shot is my Navara door sills:
Went on a road trip this weekend to meet up with a guy I found on ebay who was parting out a 2004 Titan 4x4 that was involved in a flood. His prices were stupid cheap so I cleaned him out of all the parts I could use!
I got everything you see here minus 1 of the VK56DEs for $650! I am missing the titan sway bar and drivers side lower control arm as the guy used it to fix his other Titan that was hit in the front, no worries!
I bought the flooded VK56DE for my brother for $70! I got mine for free as it was in my dads Titan that had a blown head gasket that we swapped out in favor of a lower mileage engine. He gave it to me for helping him swap in the new used motor.
Both engines we will rebuild as well as the transmission too. As you can see thats what we do around here in our shop: