Project save a hoe is here!
I had a Thailand model 2008 with the YD25DDTi turbo diesel engine, GT2860RS turbo upgrade, custom 3" exhaust, alcohol injection, DTE injector and rail pressure chips along with a PRG advanced lift kit and a 2" body lift on 33's. It was around 200whp and 270wtq, not fast but it could tow anything I needed. For some reason I sold that and bought a 370Z.
The Z has a built bottom end, GTR turbo conversion with twin GTX2871R's and all the mods to support it.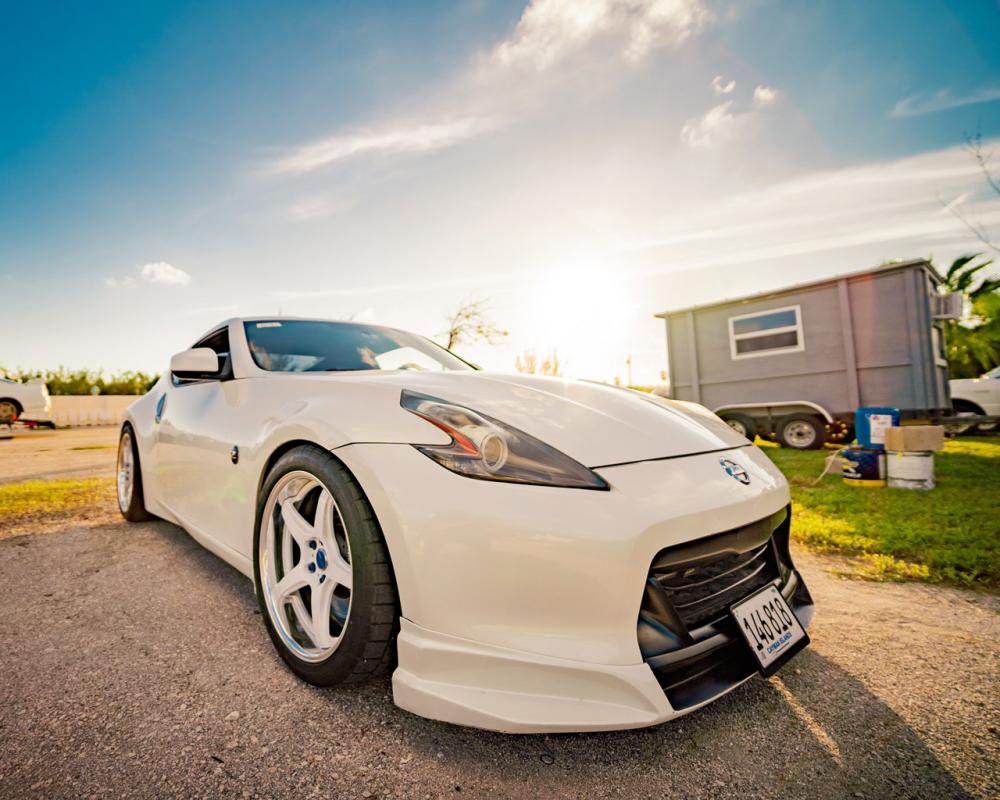 Street trim
Drag trim
Anyway back to the new to me Frontier.
My criteria was basically to find a not too banged up 09+ king cab Pro-4x since they have the newer AC controls, white gauges and factory E-locker. I found a 2012 that is a little rough around the edges and has 230k miles. The mileage didn't really concern me since the VK swap was a must.
It's with my good friend and tuner (
www.btwtuning.com
) in Michigan who is doing all the work so I can just drive it down to Miami whenever the US gets COVID under control.
The plan is as follows:
Ebay 4" intake meant for an 09 Cobra (replacing the shitty ebay filter with a Vibrant velocity stack & filter)
JBA Long tube headers 1 7/8" primaries & 3" collector
Diamond Eye 3.5" exhaust (Meant for the Titan so will need a little modding)
370z injectors
AEM 340lph fuel pump
JWT cams & valve springs (waiting on them to get back to me about the C8S7 combo for the VVT VK)
Uprev tune from BTWTuning
CSF radiator
Dual E-fan conversion, might see if i can make a shroud for the 370z fans
New OEM transmission cooler
Level 10 torque converter & valve body upgrades
PRG engine & transmission mounts
If the suspension is good I will leave that alone while it's still in the US but I do plan to put the PRG advanced lift it on it at some point since I was happy with that on my Navara.
So far I have sourced:
43k mile engine
33k mile transmission
PRG engine & transmission mounts
Donor harnesses sent to Driven Desire
JBA long tube headers
Looking forward to being in a Frontier again with some decent power.