There aren't very many pics of the intake manifold removed, so I thought I'd contribute since I'm in the middle of doing it to replace the knock sensor and timing belt. I've tried the KS relocation; however, I was still getting the code. I still have the lower manifold to remove, but I'll add those pics later. Hopefully this will help somebody who's thinking about doing the same. Enjoy!
Before beginning, remember to relieve the fuel pressure.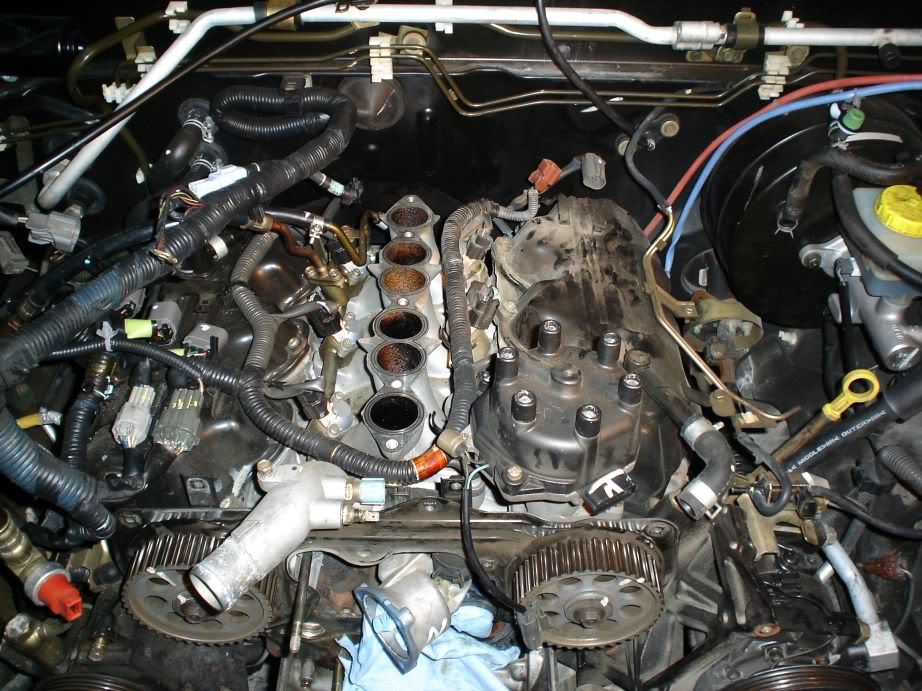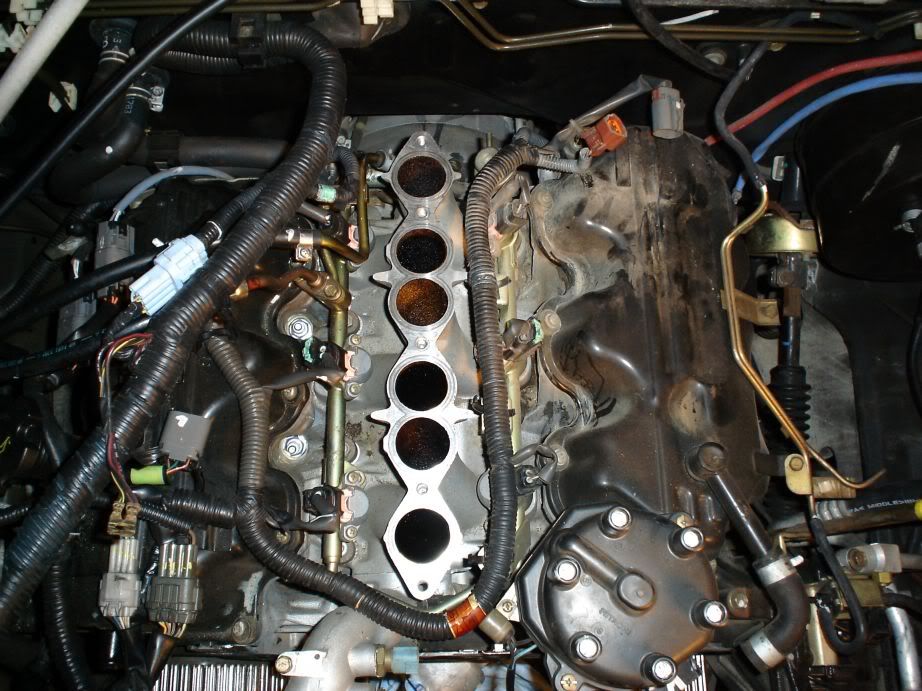 There are five 6mm allen bolts that bolt the upper and lower intake manifold together. OEM Nissan upper manifold gasket part#14033-4S100.
Here you see where the two water hoses go to the upper manifold. It's recommended to just cut/replace them since they're difficult to remove. May as well replace the vacumm hose that goes to the fuel pressure regulator too (it came off very easily).
You may notice there's an extra wire loom that's coming from the gray connector on top of bank1 valve cover. That's for the KS relocation harness. I just depinned the factory harness and added the extra harness instead of cutting/soldering like the DIY thread. Since I'm replacing the KS, I'll undo the extra harness and put the factory one back in.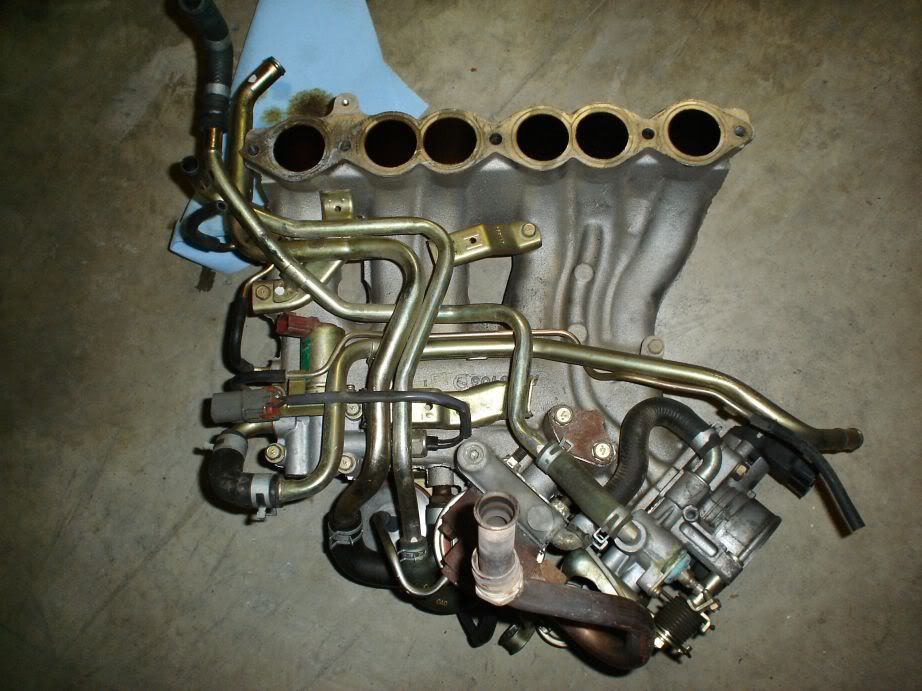 Here, you see I unbolted the EGR tube that goes to the driver side exhaust manifold. I used a 24mm stubby to remove it as there's very little room.