how so? I've not looked too closely at their IFS.
So here's two photos for comparison. Tacoma on the bottom and Frontier on the top.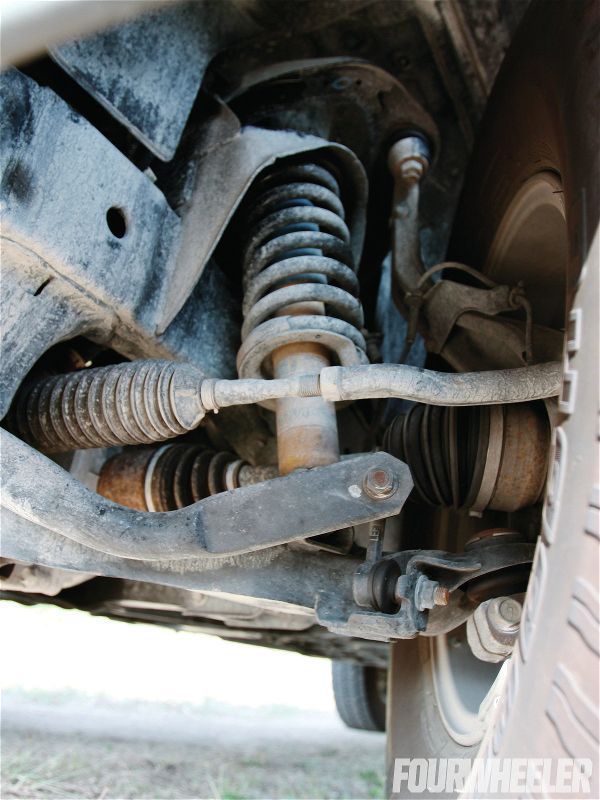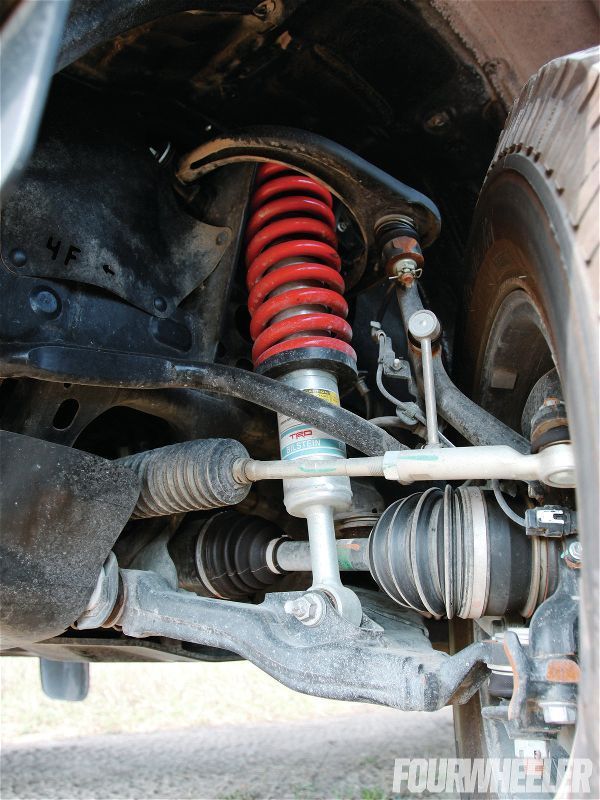 You'll notice a couple key differences.
First off, notice that the upper control arm is in a different position. The Tacoma's upper control arm sits
outboard
of the coilover, meaning it swings
around
the coilover when the suspension articulates. The Frontier, on the other hand, has an upper control arm that sits
above
the coilover, meaning that the upper control arm swings
towards
or
away from
the coil bucket. This is a worse design, because if the shock length is extended, eventually the UCA will impact the coil bucket.
Second, take a look at shock length. The Tacoma's upper shock mount is much higher on the frame rail, so they can utilize a longer shock. Longer shocks mean more overall suspension travel.
Third, note the position of the CV axle shaft. It's much lower down on the Tacoma than the Frontier. This means it can be lifter higher and droop more than the Frontier can before the CVs start to bind up.
Fourth, take a look at the frame. It's kind of hard to see, but the frame on a Tacoma is noticeably narrower than the Frontier, which has it's advantages when we're talking independent suspension. A narrower frame means longer control arms, longer CV axles, and longer tie rods. This is good, because longer control arms means more travel. It also means that CV angles are lessened because of the extra length between to joints on the axle. Meaning, it takes a lot more droop on a Tacoma to get CV bind than a Frontier.
Hope that makes sense. Sorry for the thread-jacking raine.