Discussion Starter
•
#1
•
Ok, I know.. not another exhaust thread, but this is slightly different and haven't found an answer after going through all the threads on this forum. So here we go:
I'm looking to upgrade the exhaust (2019 Frontier 4.0) with no drone and keeping it as quiet as can be. I was originally going to go with the Gibson CatBack System, but may prefer my exhaust to be even quieter. Would these mufflers listed be quieter than the Gibson CatBack? Also of these 3 mufflers listed which is the quietest? I did the research and picked the biggest sizes that would fit and the mildest of the selected brands. Hope someone can help!
(all mufflers are 2.5 in/out offset)
Magnaflow #12286
Fully reversible and featuring a free-flowing, straight-through perforated stainless steel core, stainless mesh wraps our acoustic fiber fill to deliver a smooth, deep tone for your custom exhaust project.
www.magnaflow.com
Flowmaster #52573
The 70 series utilizes Flowmaster's Delta Flow technology and an enlarged case for improved sound control along with mileage and power gains. Perfect for use on trucks, SUV's, RVs, tow vehicles and high performance street cars where space allows. Constructed of 16 gauge aluminized steel and...
www.holley.com
Thrush Turbo #17718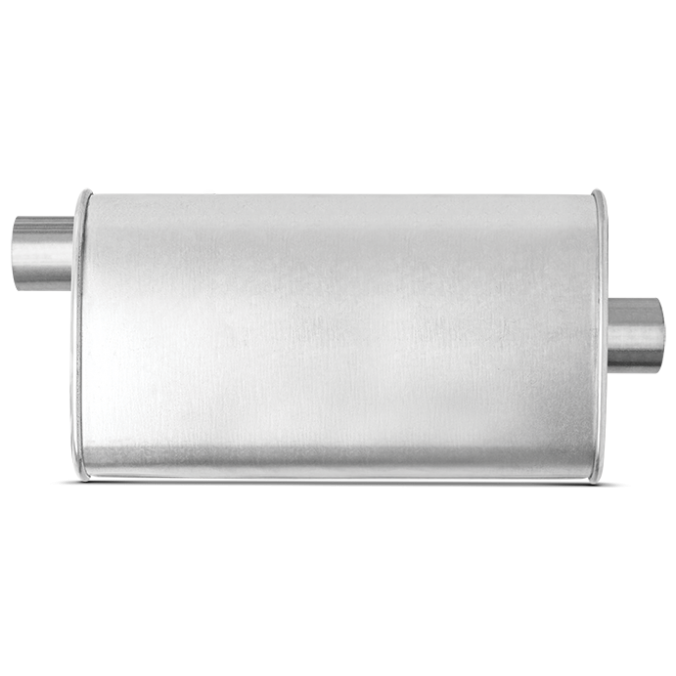 <li class="ltegrey_bold_14_s">TRI-FLOW TECHNOLOGY</li><li>Tri-flow design provides that Thrush® classic sound</li><li>100-percent Aluminized coated shell for long life</li><li>Available in 2-in., 2.25-in. or 2.5-in. inlet and outlet</li><li>Reversible for maximum flexibility</li>

www.thrushexhaust.com