Username: Q-Ball
Year: 2006
Make: Nissan
Model: Frontier
Trim: Nismo KC 6 speed
Color:Storm Grey
Mods
IY 2" BL, Axle vent mod
Interior: Factory Dash Mount Nav modded to fit Garmin Nuvi 200 series, Cut shifter 1.5"-2", Kenwood KDC-x792 H/U, Memphis M-class 6.5" components in front doors, Memphis M-class 6.5" coax in rear doors, Memphis M-class 75x4 amp & Memphis M-series 500 D-class amp (both under drivers seat, 2 Kicker L7 8" moofers behind the drivers seat in a $hitty huge box<--new box coming!
Exterior: Herculined fender flares and rocker panels, stick on vent shades<-SUCK!!!, western PA pinstripes, a few strategically places dents in the tailgate, OEM bug shield, trimmed wheel wells alittle
Drivetrain:Stock Nismo w/ M226 w/ locker
Suspension & Tires: OEM Bilstein's, PRG "style" adjustable shackles, ready-lift spacer 2.5", minor fender trimming, National Commando 285/75-16's, 1.5" wheel spacers all around
Armor: Factory (for now)
Performance: home made intake
Gear and Other: 3D Maglite in drivers door, First Aid Kit under passenger seat, 6 ratchet tie-downs, 3 million candle power cordless spot light, small tool kit
In Progress: DIY leaf pack coming soon hopefully!, new speaker box, Herculiner in the bed (spring), stealth wheels (spring), new y-pipe & muffler (spring)
Hill climbin at work.
(Before BL, 285's, and spacers)
Modded OEM Nav mount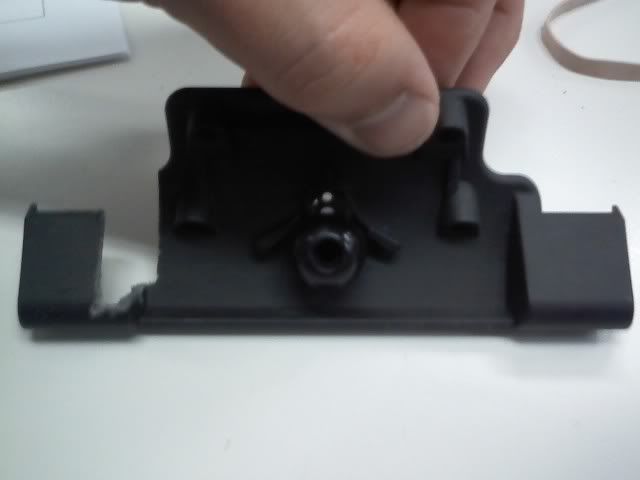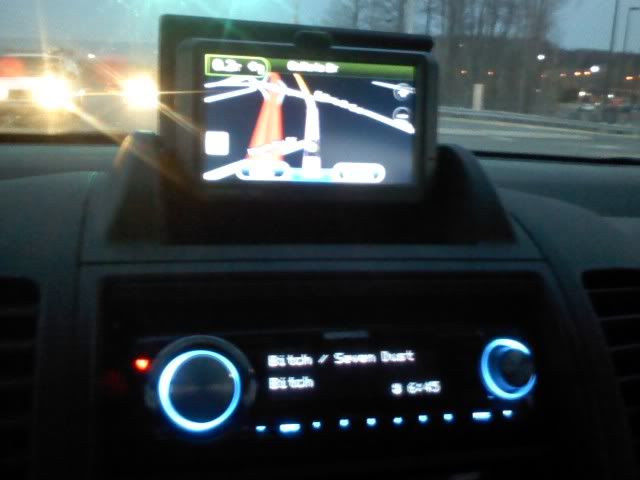 *Used these threads on NewX.org to do this*
Modding OEM Nav Mount for Nuvi 200 series
Installing OEM Garmin Nav Mount
->
To charge my Nuvi I bought a hardwire kit from Amazon.com so I didnt have to have a cord hangin out of the front
Garmin Nuvi hardwire kit
FYI:
You CANNOT cut the plug off of the 12v cigarette lighter plug and wire it in!!!!! There is an internal step down transformer that cuts down the 12v into the Nuvi!!!!!! It WILL fry your gps!!! ASK ME HOW I KNOW!!!!!
ClubFrontier.org Stickers on both side windows
Herculined Rocker panels and Fenders
To be continued...