Well we tried the 500lb springs and the ride is fantastic and on the smooth it handles great.
However have a passenger or go near bumps and the shocks just bottem out . I just cant go near anything like off road . My from guard height is approx 900mm to the fender so its raised at least 1 inch over stock but the shocks body is just too freakin long .
Bottem line they aint going back in my truck any time soon. Great product and all that but the units I have arent right for my 4x2. I think they must be the extended units somehow.
Can someone tell me the length of a standard replacemtn rad and an extended rad so I can try to figure out whats going on.
Right hand side of the truck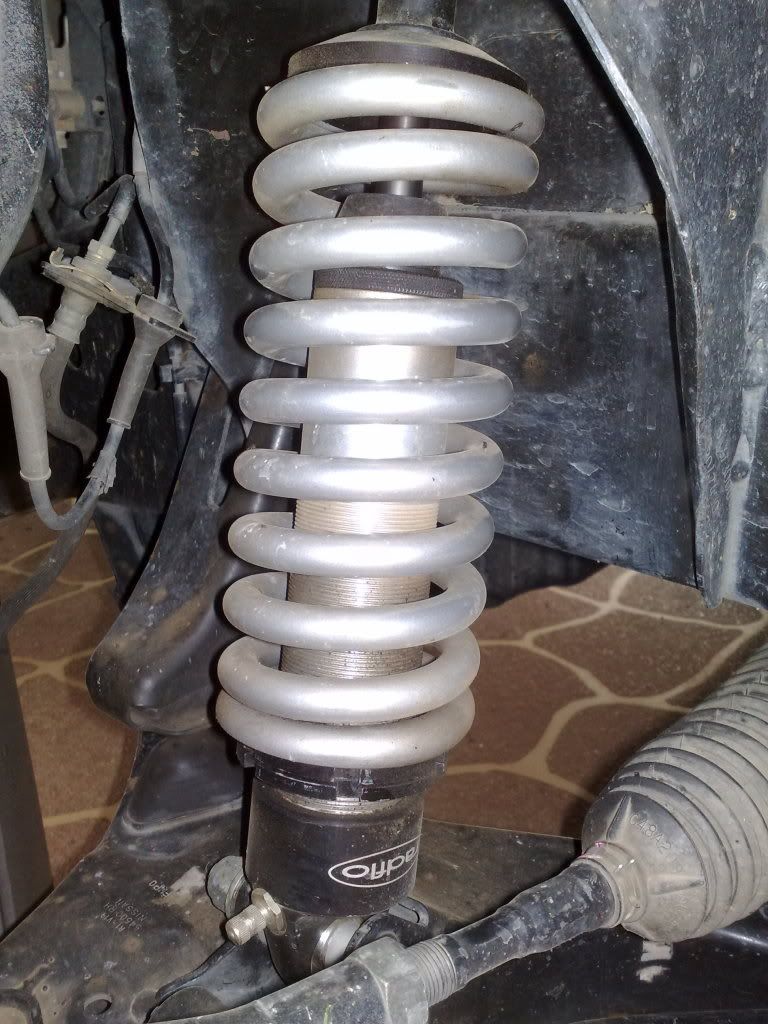 top of shock showing amount of travel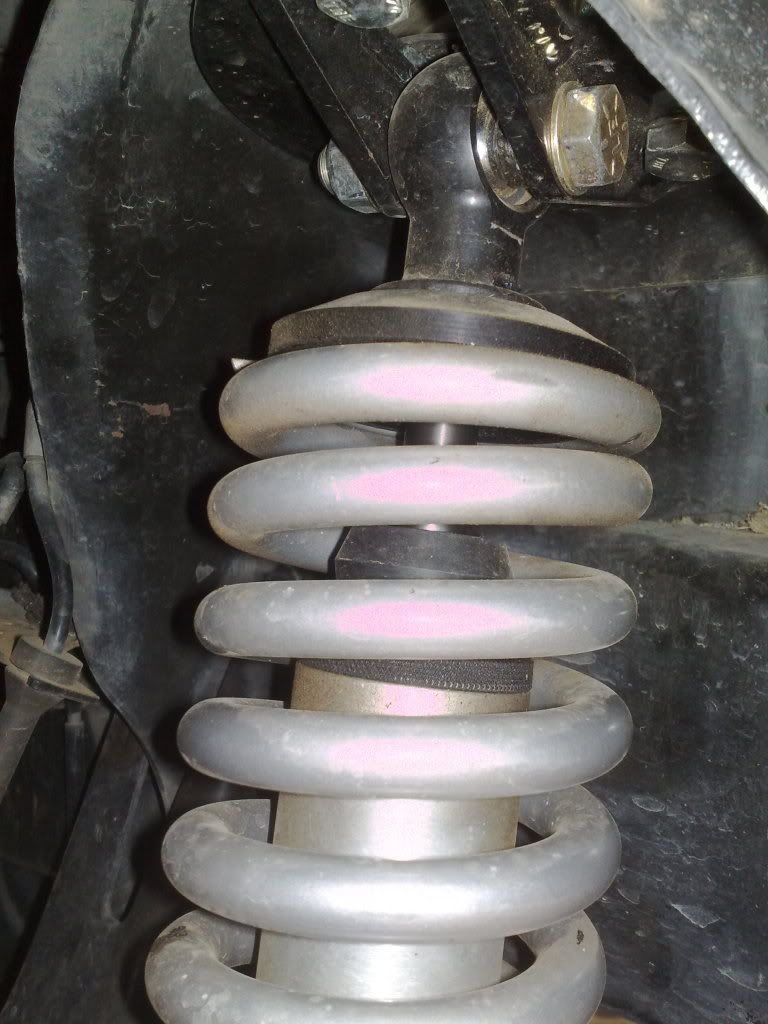 bottom of shock showing how much adjuster is used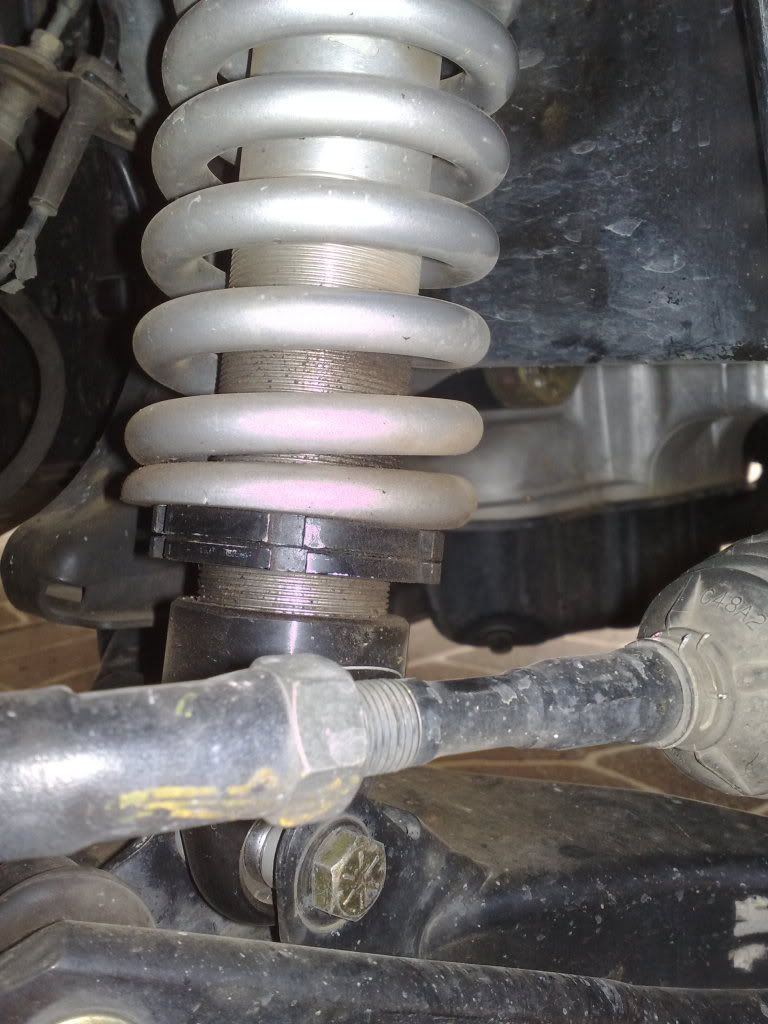 left side is the same so whats gone wrong ?
I only want to level the height of the front but even thats a pain with no camber adjustment ( no front camber pins or way of fitting them)
Can I just pull the shocks apart and machine some off the top of the shock body to shorten the actual body of the shock.
yes the gear is dirty cos I been playing racetrack all weekend lol
just for those who rag me out for it always looking so clean normally