EDIT:
The search feature sucks, so if you're looking for some of my other threads here they are
Projector Build Thread
V-LEDS Dome Lights
OTRATTW Switches
Brake MC Brace
Truck Build
TNX Build
New Rigid LEDs
Headlights w/Keyless Entry
Round 3 Projector Build Thread
x_mods Bumpers and Sliders
2WD to 4WD Conversion (Complete)
JeniorNV
's thread to end all threads:
Suspension Lift Info 05+
05+[/URL]
EDIT:
All you need to get for the 5 switch PRO-4X cluster is part number ZL45C: List $106.93, Net $78.00. It only comes in Charcoal, and is a slightly different shape from the 05-08 Frontiers. It should fit with no problem on any PRO-4X. Be careful when removing the cigarette lighter cover, it retains the lighter itself and is pretty fragile.
Hey guys,
I think I have this in the right section. I am looking for some PRO-4X help; I have a 10' PRO-4X 2wd with leather and I am looking to get the lower dash switch panel with the 5 switches, like in a 4wd.
My question is if the guys with the 4wd PRO-4X's with cloth seats have the 5 or 3 switch panel?
Here is what the 3 switch panel looks like, this is like mine except mine has two for the heated seats and one for the VDC
And this is the part by it's self
This is the one I am looking for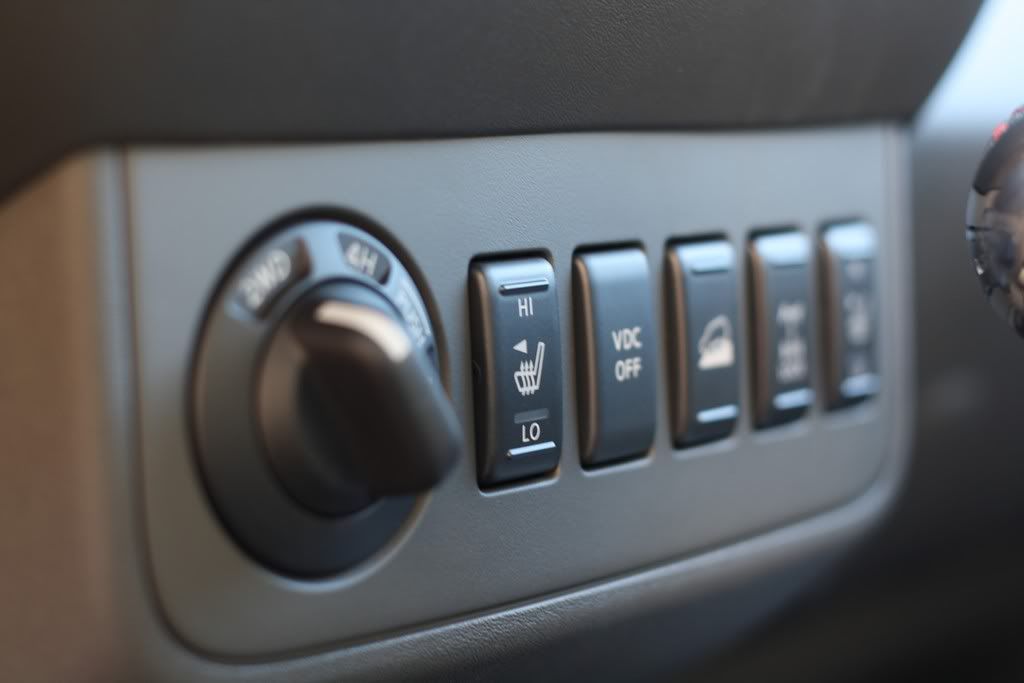 All these pictures are from google, since it's too dark to get good pics of my truck right now.
The whole reason I ask is because I want the Charcoal so the color matches, and a VIN off of a truck with the panel in Charcoal will get me exactly what I want. Maybe the graphite is the same?
If the cloth seat version comes with the 5 panel, I can take a trip over the mountain to a dealer in town with a PRO-4X 4wd cloth, and get the VIN.
So if anyone can help me, that would be great! I have a feeling that the 5 panel only comes with leather though :comphead:
If anyone with a PRO-4X 4wd with charcoal leather wants to help me, send me a pm
Last Updated:
09/16/2012, 10:08 PM HST