Discussion Starter
·
#1
·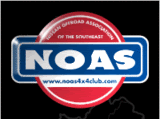 Nitroman15 said:

Dates - Harlan, KY - July 16-18 (Info from last year thread thanks Jon)

Just so everyone knows, Harlan is one of the best wheeling spots in the Southeast. There are hundreds of miles worth of trail and you would need weeks to cover all the ground out there.

If you have been planning to make this run....we will see you when you arrive!

If you have been thinking about making this run....make your best effort to get there! You will not be disapointed! Whether its rock crawling or sight seeing you are interested in....Harlan has it! Awesome trails for everyone and beautiful scenery.

General Info Harlan County, Kentucky - Official Web Site - Welcome!

This is an OPEN run to any Nissan Wheeler! You must be 18yrs old, be responsible, and have a Nissan to drive with the group. If you would like to bring a Non-Nissan or a buddy who wheels something less capable than a Nissan ( Razz )....please PM me.

For you all who have never been to a NOAS run, please make note of the following:

- This thread is for general discussion regarding this upcoming run. If you have questions....this is the place to ask them!

- NOAS Run participants enjoy having a good time on the trails....but never do so while drinking! Just an FYI!

- Each day discussions will be had with regards to splitting up into groups and hitting trails appropriate for skill level and vehicle capability. Be out of bed and at the meeting spot or around the campfire in the AM to be part of this discussion!

- NOAS Members are more than happy to help one another with just about anything that comes up and needs attention throughout the weekend. Don't be shy about asking for help if you have a problem and don't be surprised if you are asked to help with something. We all pitch in and it all gets done!

Some general notes about Harlan and the area for those who have never been:

- Keep your valuable locked up! Its always a good idea!

- When its wet - it's slick and steep! If it rains all weekend...leave the 2wd at home!

- Afraid of heights....eh...maybe you'll get over it!

- Weather - Can vary significantly from the bottom to the top of the mountain.

- Take your extra parts, tools, and fluids. Lot's of the places we go up there are far away from the main road. Even if you don't need the stuff...someone else might!

- Wildlife - Bears, Snakes, and Coyotes! - Watch your step and keep an eye out. Doubtful that you'll see any of the big wildlife in the area, but its a good idea to know they are there. I am positive you'll hear the coyotes at night up on the hill. Don't leave food out and by your tent over night or while your out of camp. Keep your dogs close by you all weekend! There are coyotes in the area and all the traps the locals have put in the small brush. The traps are small bear traps with hamburger in them and I am sure they are capable of crippling your animal. Lots of traps in the woods around the cabins....FYI

- Have fun and if at anytime you are not comfortable with the trail or trip....tell or ask a NOAS member for assistance!

- You MUST have tow points on your vehicle in Harlan. It's steep and the chances of you needing a tug from time to time are great.

- It's a 10-15 drive back to town to get food and drink.

- There is a Wal-Mart in town.

- No littering and pick up trash where you see it and haul it out of the woods!

Passes

Trail Passes are required. A year pass is $35 and a 30 day pass is $20.

More info on passes here:

Harlan County, Kentucky - Official Web Site - Black Mountain Off-Road Adventure Area Cabins and Camp Ground Info:

In the years past most people have stayed at these cabins. They are nice and a short distance to the trail head in Evarts. Not much room if you are trailering your rig. Call to reserve your cabin. The online reservation does not work.

Black Mountain Cabins - Evarts, Kentucky

This place has a bunk house, showers, camping and cabins. Has a lot of room for trailers. One of the trails leads right into the camp ground. In Harlan Ky.

Harlan County Campground & RV ParkHarlan County, Kentucky - Official Web Site - Black Mountain Off-Road Adventure Area

If anyone has any questions just ask. I have been to Harlan the last two years.
NOAS4X4club.com :: View topic - Official NOAS Run Harlan, Ky July 16th-18th - Info