Hello from the land of armadillos and hot humid weather!
On Memorial Day I signed paperwork on a brick red 2010 Frontier SE crew cab. I'm really liking this truck! I have owned a Chevy Colorado in the past and I liked it but not as much as I like the Frontier. I have now owned 17 cars total at one point or another, and I'm only 34!
So anyway, as of today my Frontier has 1160 miles on it ( when I bought it the odometer showed 8 miles). When I buy a vehicle, I use it. I've already hauled 21 bags of mulch and 200 pounds of sand all at once, and just today I got back from a camping trip where I towed an 18' RV.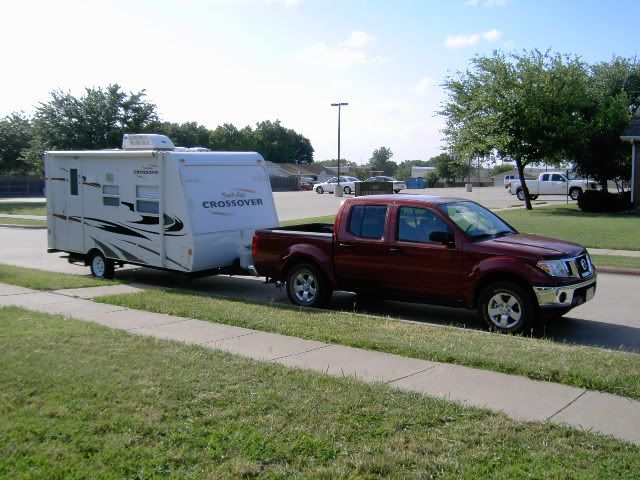 It impressed me VERY much!! I already read on these forums about how bad the fuel economy is when you tow so I was expecting the 8.97 mpg I recorded when towing into a stiff 25 mph headwind. What I wasn't expecting is that I never had to floor the truck to get over hills and the coolant temps averaged 195-200 degrees with just one spike up to 210 degrees on a long hill!! I was expecting it to do worse! On the trip back home with a 20 mph tailwind the fuel economy improved to 10.8 mpg.
So anyway, hi everyone! :hi: