Discussion Starter
·
#1
·
Hi there - I'm new to Frontiers after owning an '05 Colorado since new. I spent weeks shopping around, looking at new Tacomas, Colorado/Canyons, and Frontiers. Pulled the trigger on the Frontier. It's a great truck, if a little dated, but I was able to get a lot of truck for what in my opinion was a bargain.
I purchased a new white 2016 crewcab 4x4 SV with the 6' bed back in late June (old truck on the right).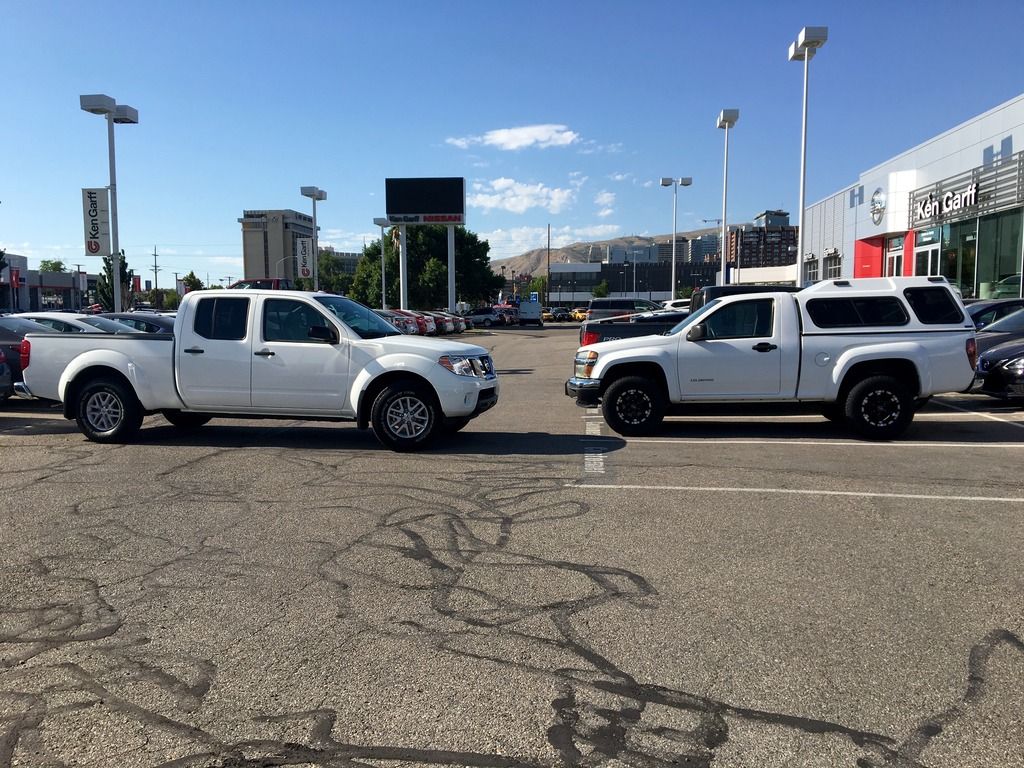 I'd still be driving the little Chevy, as it was a great truck, but it was time to get something more family friendly.
I negotiated a Leer shell into the deal.
Then, I had the lift/level kit the dealer uses installed (ProComp 2.5"/1.5"), but wasn't too stoked on the results as there was a rearward rake.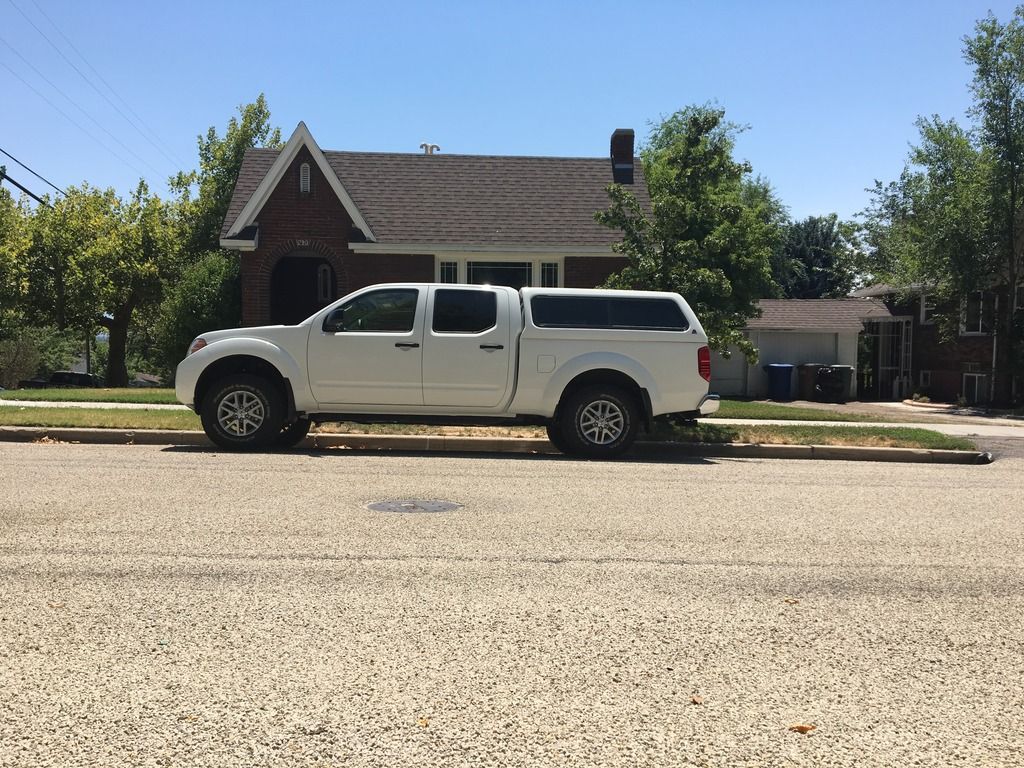 I was able to take care of that with a 1.5" billet aluminum block. Now there's a ~3/4" forward rake, which is perfect in my opinion.
Future plans include wheels/32" tires, maybe a muffler and tuner. I also hope to install a proper lift with coilovers, control arms, and full leaf pack after I've had enough time to save up and research available options.
Thanks to all who have filled this forum with so much great information! It's been great help :urock: