Discussion Starter
·
#1
·
Hey everyone.. I figured I would post up pictures of my Volant install.. This was on my 2010, and was the 125406 kit for the 2009-2010 model with the Powercore filter..
Volant removed the horn bracket and ram air scoop from this kit.. Instead of the horn bracket, they provide two holes for mounting the factory bracket. Unfortunately, I dont think anyone at Volant actually verified that this would work -- or if they did, they don't tell you how to make it work. As you can tell from the picture, the holes are located right next to the headlight harness: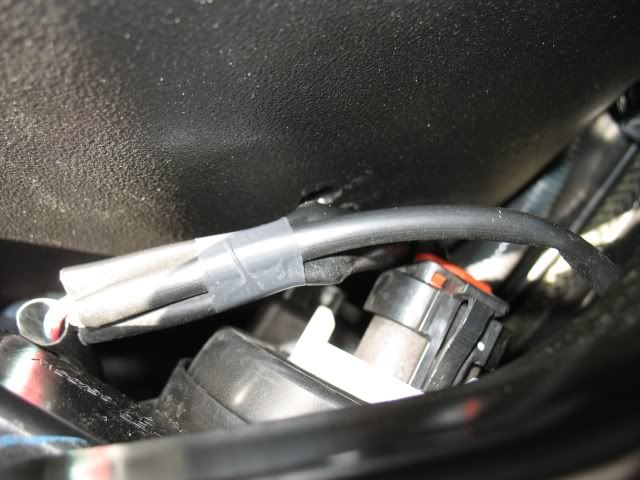 What I ended up doing was what renofrontier did with his.. I removed one of the horns from the bracket and wedged it between the Volant box and the headlight.. Then, reversed the position of the bracket so that the other one was kind of angled around the box. Its not pretty, but it works -- and was the only possible way I could come up with for getting the horns and the box in there. If I had more time and patience, I would have relocated them and extended the wires -- but, I didn't.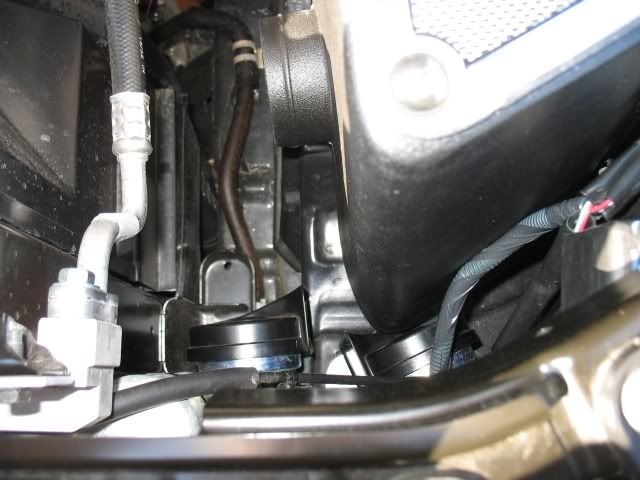 The rest are just some pictures of the install -- really doesn't look any different than what others have already posted..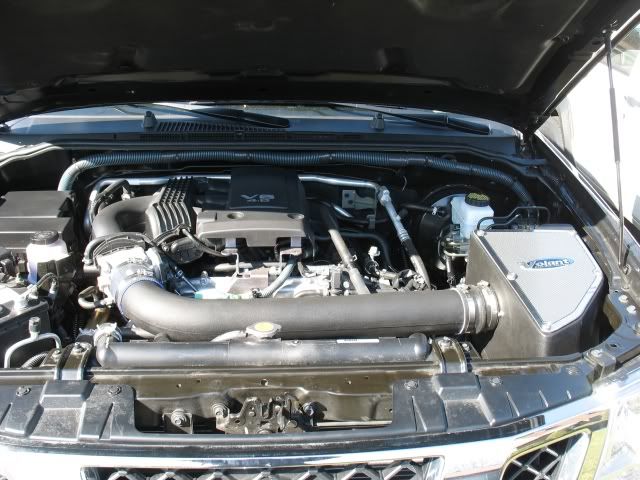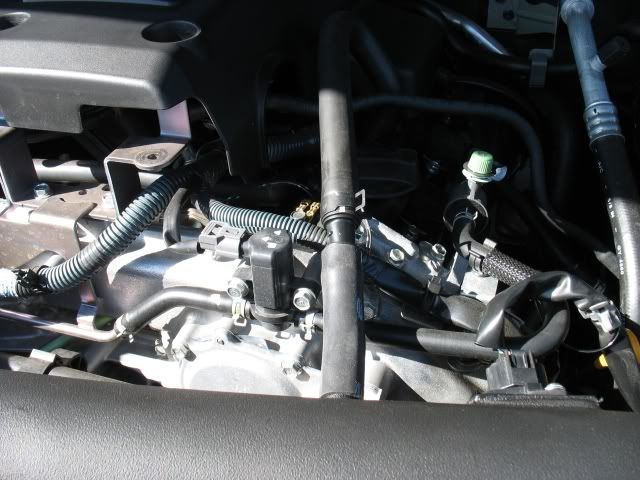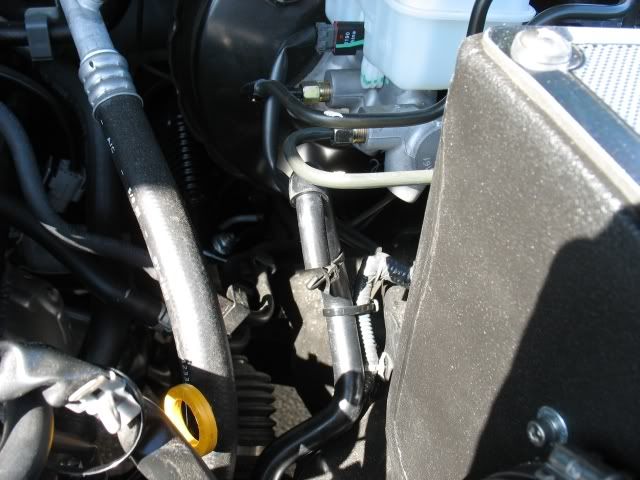 Tie-wrapped breather tube from diff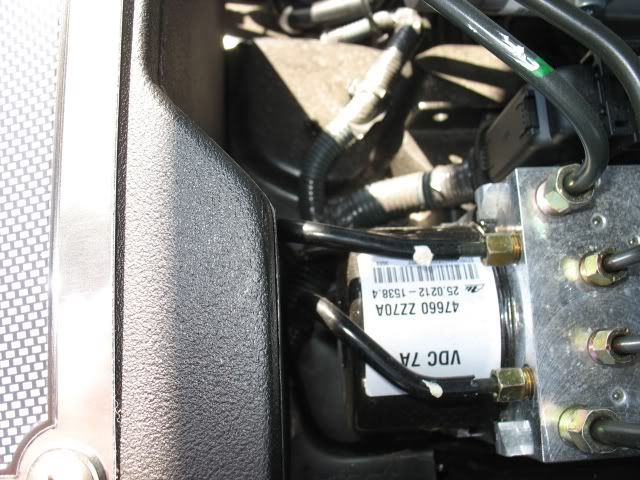 Tight up against the brake lines from the ABS controller