Discussion Starter
·
#1
·
I was out offroading with a local Xterra club last Saturday, suffered some damage which turned into a weekend long adventure.
All these pictures are from the other guys, i wasn't in the mood for pictures, haha.
Day started out good, we did a side trail to try our luck on this rock climb, not a very good picture but you get the idea. One of the guys on 35's made it up, 2 other xterra's gave up, and then I tried.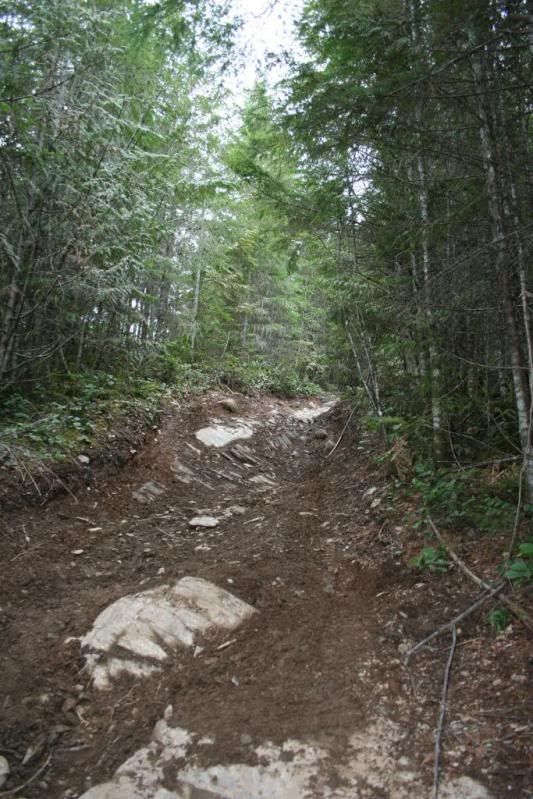 Tried to crawl, not enough traction, so I tried to bump it. Steering wheel went all weird and everyone was yelling. Driver's side tire was at a 90 degree angle to the other tire. Didn't get any pictures because I was just trying to back off the rocks, rolled the truck back to a semi flat area.
Got the wheel off for a closer look: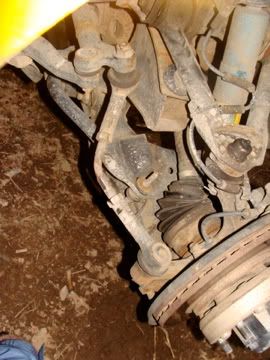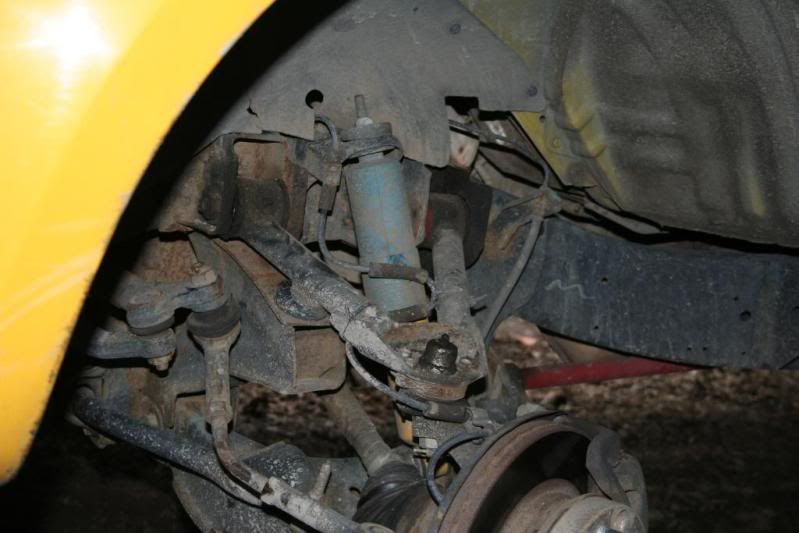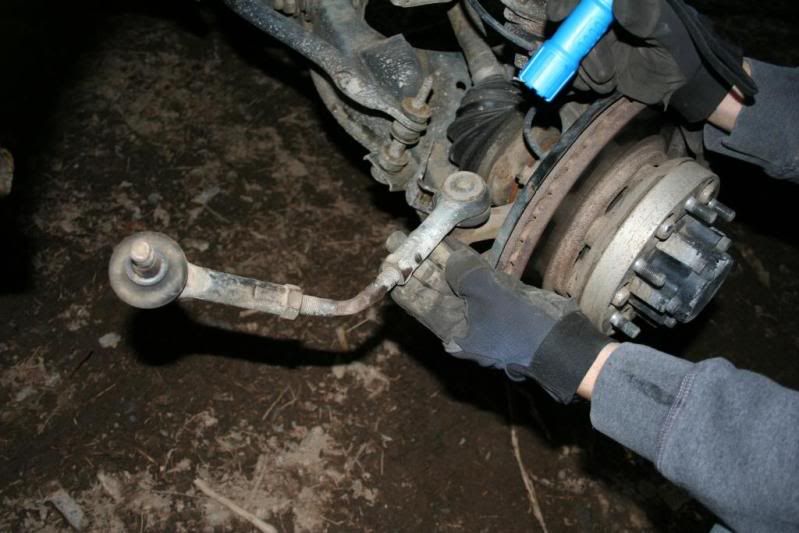 Got it off, found 2 rocks…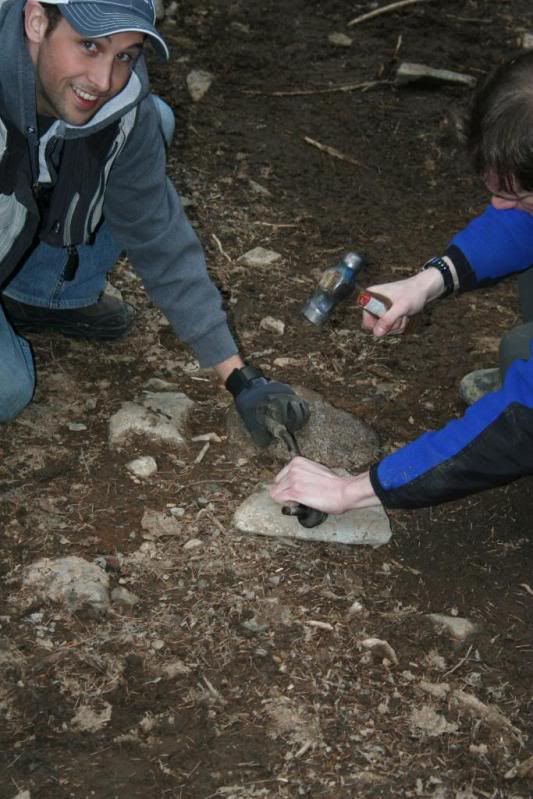 Got it back on and was good to go. In hindsight, I should have left it at that, but it was feeling good, so I decided to keep going and just take it easy. I skipped all of the other side trails we did, and was just going along. We got up to a higher elevation and hit snow, well, more like ice. It was a road with a bunch of cross ditches, not too hard, in and out the other side, lots of *** dragging. Got to one deeper ditch with no traction coming out, turns out it didn't take much for the weakened tie rod to give out. Snapped it in half this time.
Stuck on this icy hill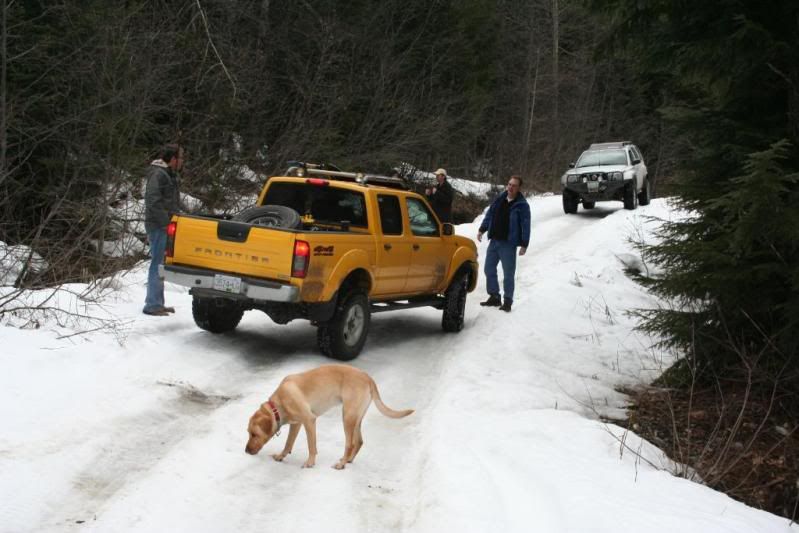 It was the afternoon by now and after thinking it out, one of the guys offered to drive me into town to try to get the part. The rest of the guys said they would stay behind and get my truck off the hill. It was really weird to leave my truck behind for a recovery; here are some of their pics
This is also a good shot of the tire carrier I just built.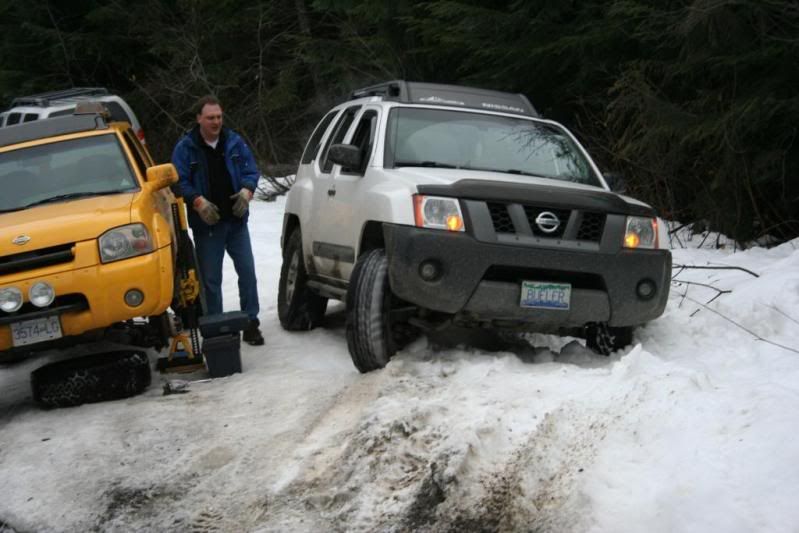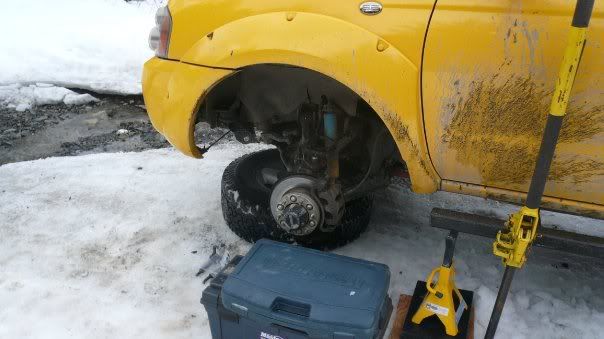 And the little bastard:
It took about an hour to get off the mountain and into cell reception, I started working the phones. Turns out that no one close enough to get me back to my truck, could get me the part that day. I bought some wheel lug locks and we drove back up. I figured that if someone burned my truck to the ground or broke into it, insurance would cover that. But if they stole my tires, I was screwed. The guys had rescued my truck, and it was out of the way. I loaded all of my stuff into another truck, put on the wheel locks, said a prayer, and left it there for the night.
My wife brought the part out for me early the next morning, and 2 of the guys took me back up. There were some people there, but thank goodness nothing had happened to my truck. Pretty lucky, there are some bad stories in the area of what happens to trucks left overnight up there. Got the truck jacked up, new tie rod on, and we were driving within 10 minutes.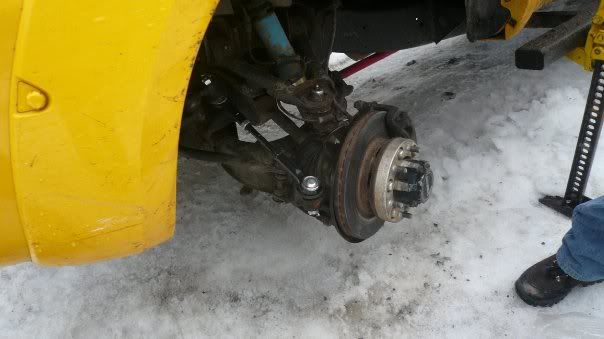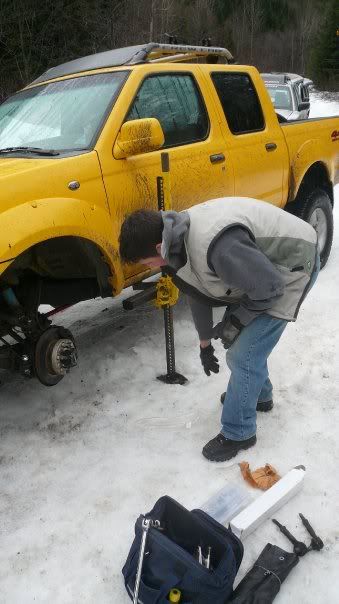 All fixed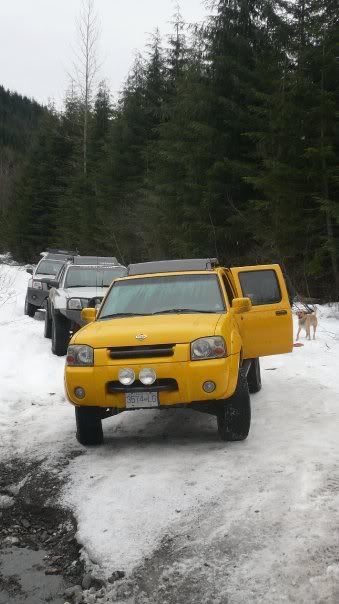 Fairly happy it's over now, was a good thing I was rolling with such a good group of guys. Now I'm shopping for some beefier tie rod adjusters…