Discussion Starter
·
#1
·
Alright guys I did all this pretty recently and figured I'd do one post about all my performance mods so far on my little 4 banger. So basically what I've done is installed the doug thorley long tube ceramic coated tri y racing headers, my own custom intake with extended MAF wires, I bumped all my cat-back piping up to 2.25" leading to my flowmaster 40 with a turn down pipe, and also when doing that piping I used two 45 degree bends instead of the stock layout with 90 degree bends. Overall, my 4 banger is like a practically new truck. I definitely feel a power gain in the lower gears like 1st-3rd with a lot more throttle response. And once the revs get right up to about 3000 to 3500 there is a huge pickup that was never there before. Also, id like to mention that the truck is insanely loud now and sounds pretty good. Its still a 4 banger so it sounds a little ricey when you rev it up while its sitting there or once you get past 4,000 revs or so. My friends say it sounds more ricey inside the truck. This is true because I had them drive it by me a few times and it sounds way meaner when it drives by me and I can hear it around the block. Hahahahaha. I will also report that I've been running this setup for a couple hundred miles with no check engine light. I thought my check engine light would come on from removing the primary cat and installing the headers, but it still hasn't. Crossing my fingers it wont ever come on. 
Now here is a picture of the doug thorley headers which I got from Devilrunner. They installed pretty easily. Which is good cause I'll have to put on the old ones when I have to get smogged cause they aren't smog legal since they replace the primary cat. I used anti-sieze on all the bolts. When installing though I did have to go and get grade 8 hardware to connect the bottom to the exhaust flange since the old headers had studs in them. Also, when I installed them I used brand new nissan gaskets on both sides for safe keeping. I had already installed the intake when I put this on, but it made a huge difference compared to what the intake did. I would say this is where my most noticeable power gain came from. Oviously. And sound too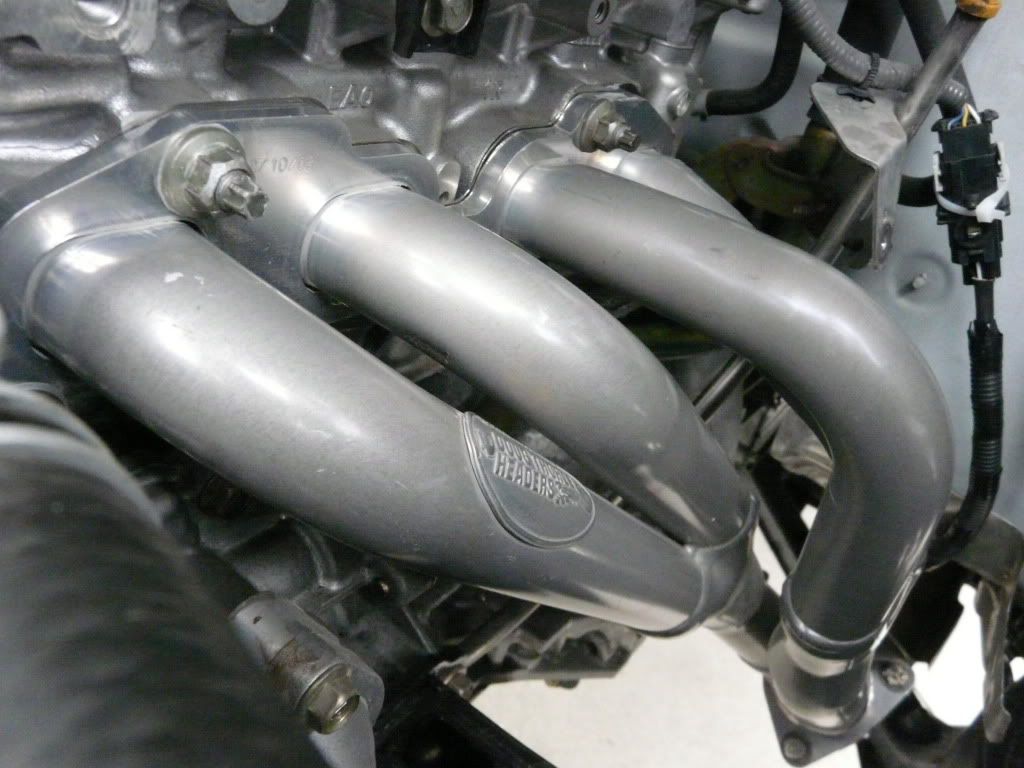 Now here is a picture of my custom cold air intake. I basically used the same design as the one in this thread here.
http://www.clubfrontier.org/forums/f19/05-cai-breakthrough-finally-28673/
Also, I'll attach some directions for it that I made for anyone else looking to do it to there 4 cylinder. Mine is basically the same except I when I extended the MAF wires I soldered and heat shrinked everything of course, but I had to extend them something like 20". Also, I recommend using some silicone on the vacuum sensor adapter to hold it in there better. Im sure the intake has give me a little better economy and a little more throttle response. Maybe like 1-2 hp hahaha. But it gives it a nice turbo-like vacuum sound too.
 Now Im not really done with it yet cause i actually did score a heat shield for it. I just have to modify it some more to fit.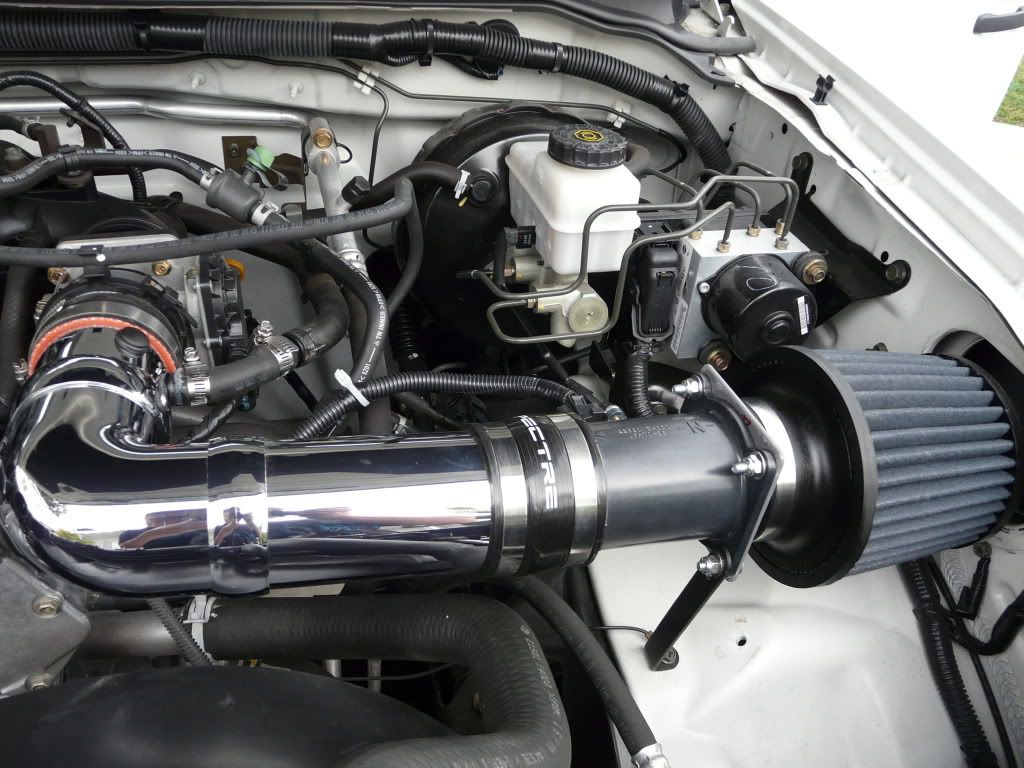 Here is that heat shield.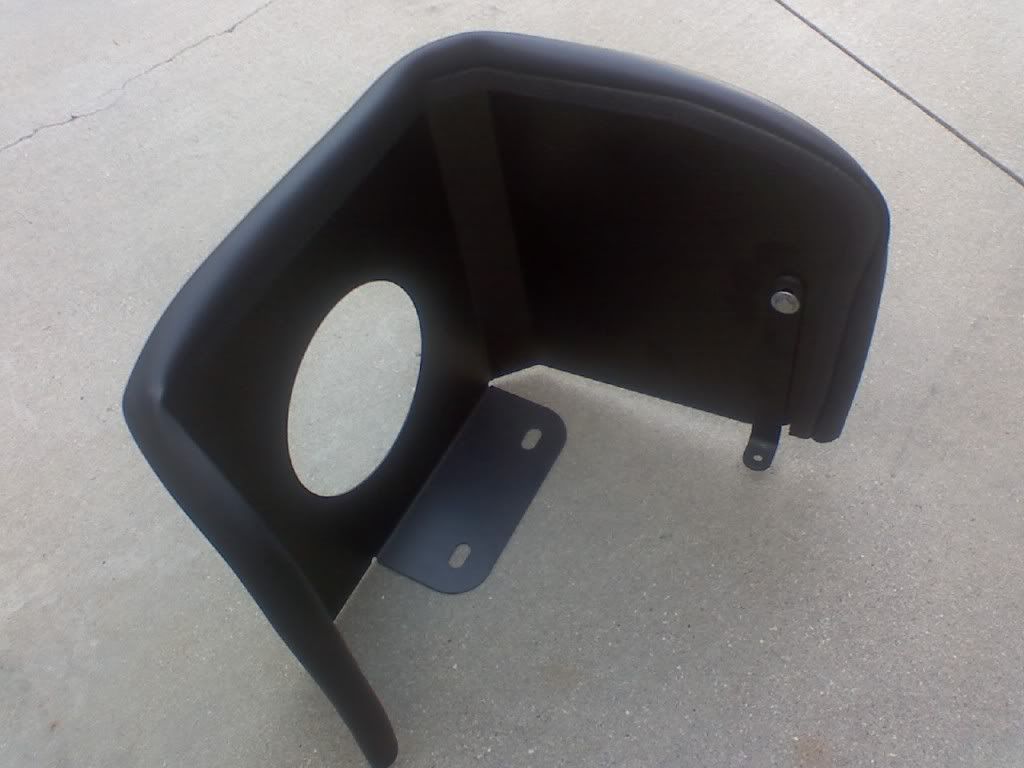 Now my exhaust is pretty simple. I already had the flowmaster on there for a while, but i just redid the piping. Basically from the secondary cat back I bumped it up to 2.25" piping with just two 45 degree bends instead of two 90 degree bends. Leading up to my flowmaster 40 with a turn down. I love the sound of it now and it is seriously loud. I already set of a car alarm
However, it is just a little ricey, but I cant get rid of that being a 4 cylinder. Here is a few pics of the exhaust.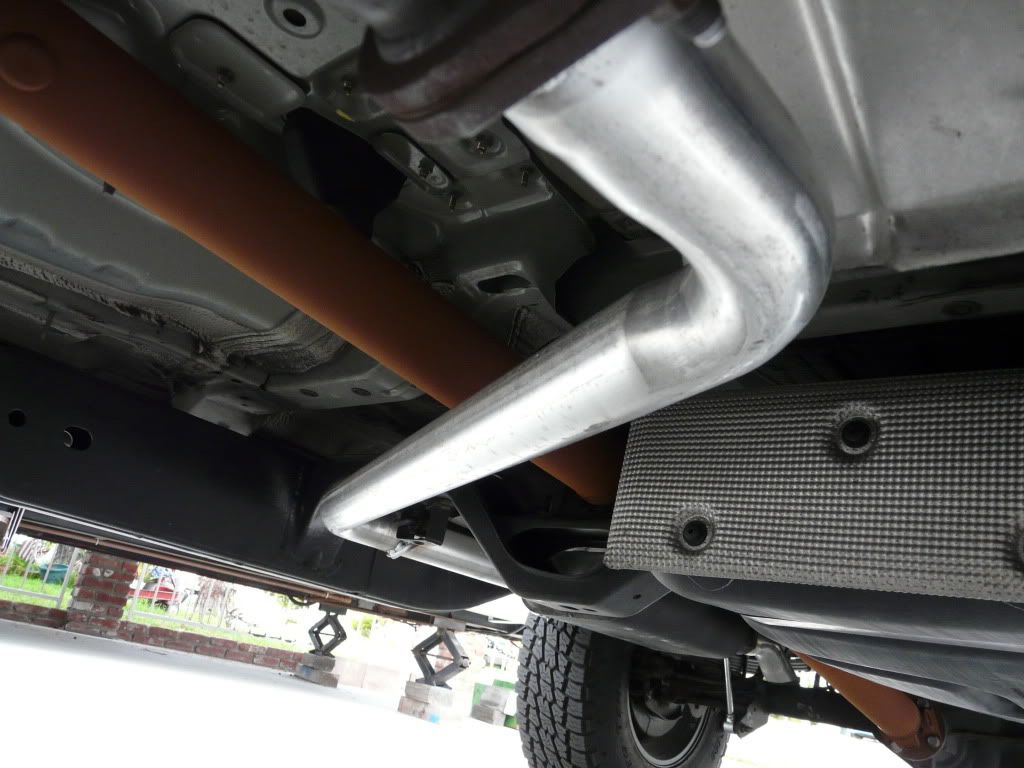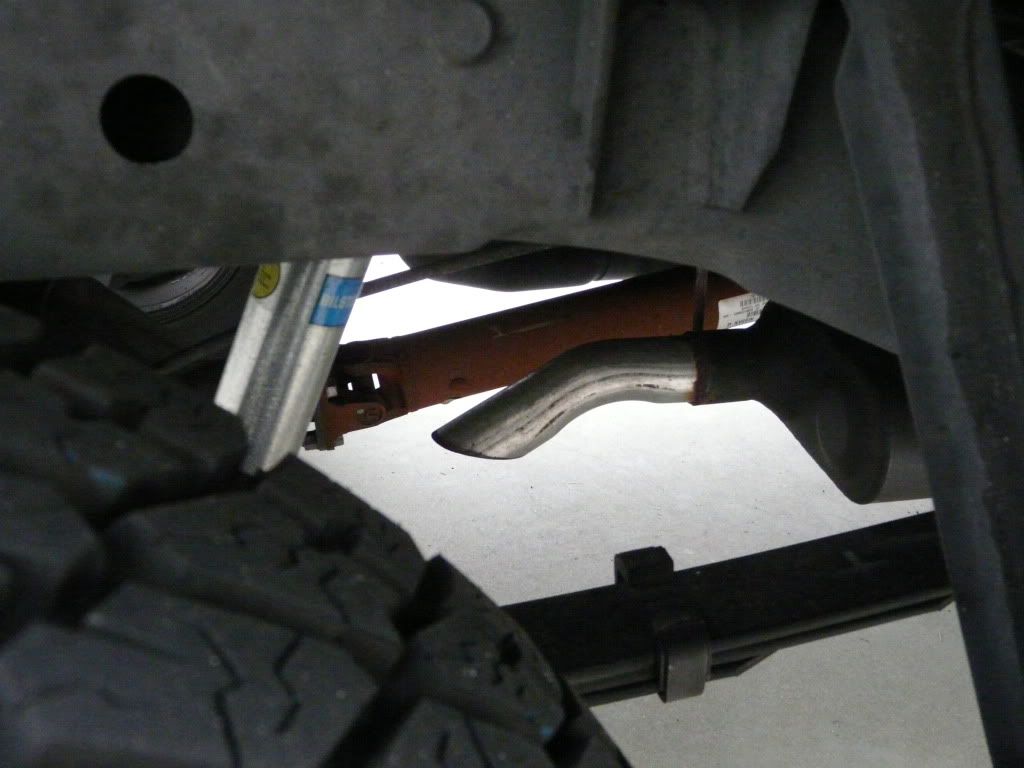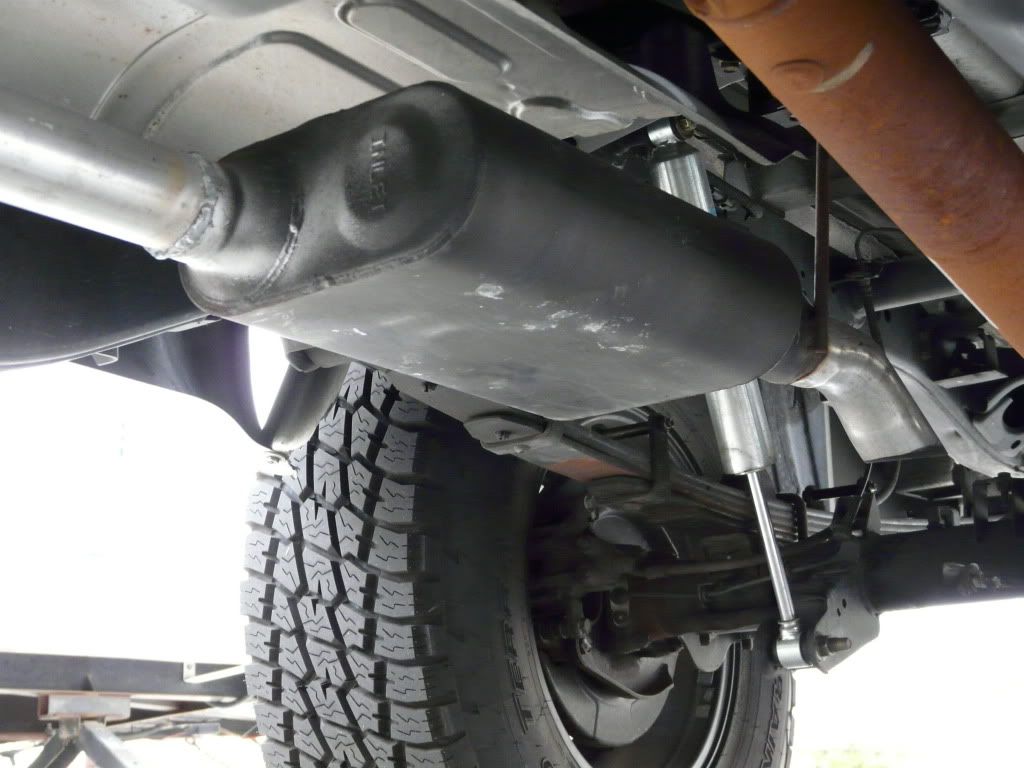 Here is a couple quick movie clips of my exhaust. None of them really turned out very well. In order to experience the sound and loudness you have to see it in person, but these videos should do for now. Ill get some better ones later including a drive-by which is when I think the truck sounds really good. Especially when I'm getting on it in the lower gears. Ya yay!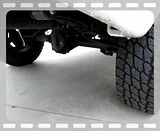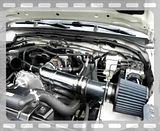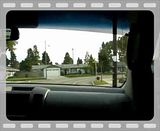 WOW!!! That was a really long post. Probably my longest ever. Let me know what you guys think.