Discussion Starter
·
#1
·
Hey guys,
Well about 2 weeks ago I bought a set of Kumho MT's. In size 285/75/16. With the 3 inch suspension lift that I already had, the larger tires, took away the "lifted" look. So 54 Warrior (who I meet on the Titantalk forum) an I added a 2 inch body lift, AND put on some of freds, wheel/hud centric 2 inch wheel spacers on Saterday. Now my truck looks the way that I want it too. It has a a total of 5 inches of lift and the tires give it 1 more inch... So a total of 6 inches! Perfect!
I had some conciterbale rubbing with my tires. So I trimmed some inner fender off, and still, it rubbed. So after trimming many times, I finally got it not to rub with the help of 54Warrior ....... Or so I thought.
We tested it it and all was good. But we didnt do it in all conditions. If I am turning, and hit a bump..... bbbbrrrrrrrrrrrrr! from the wheel and fender! Damn I hate that! I am scared to actullt trim the fender its self. So i used a hammer and bent back the metal, instead of cutting it off.
Can some one post up pics of there truck who had to trim or bend the outter fender? Thanks for your help guys! Here is some pics!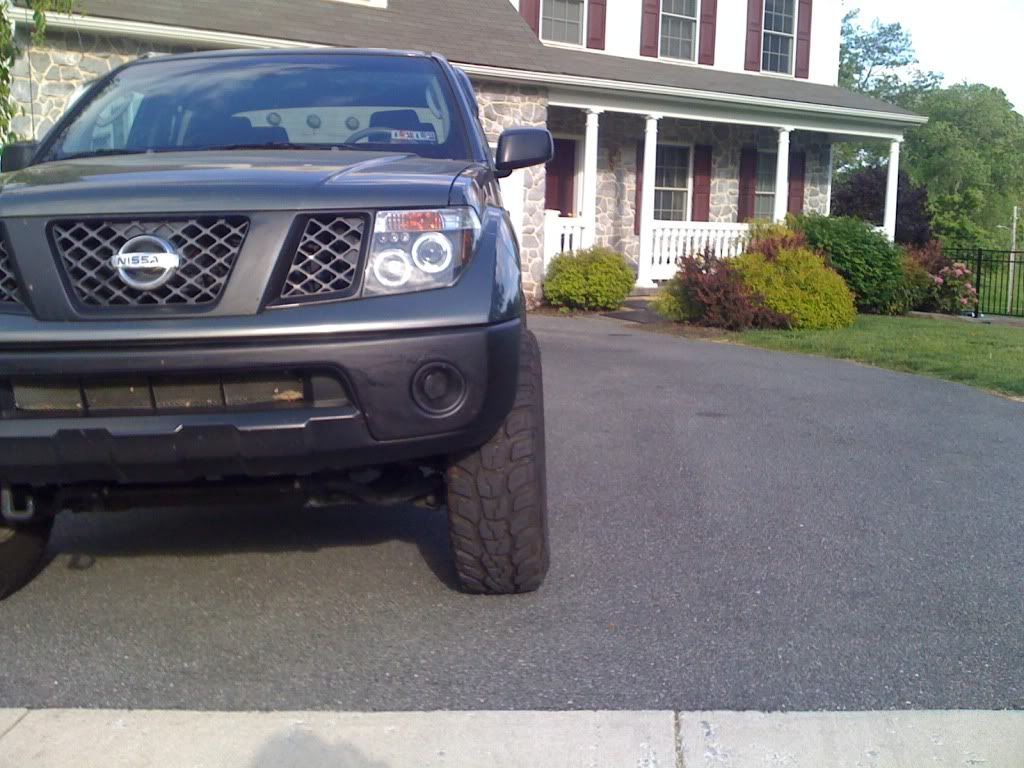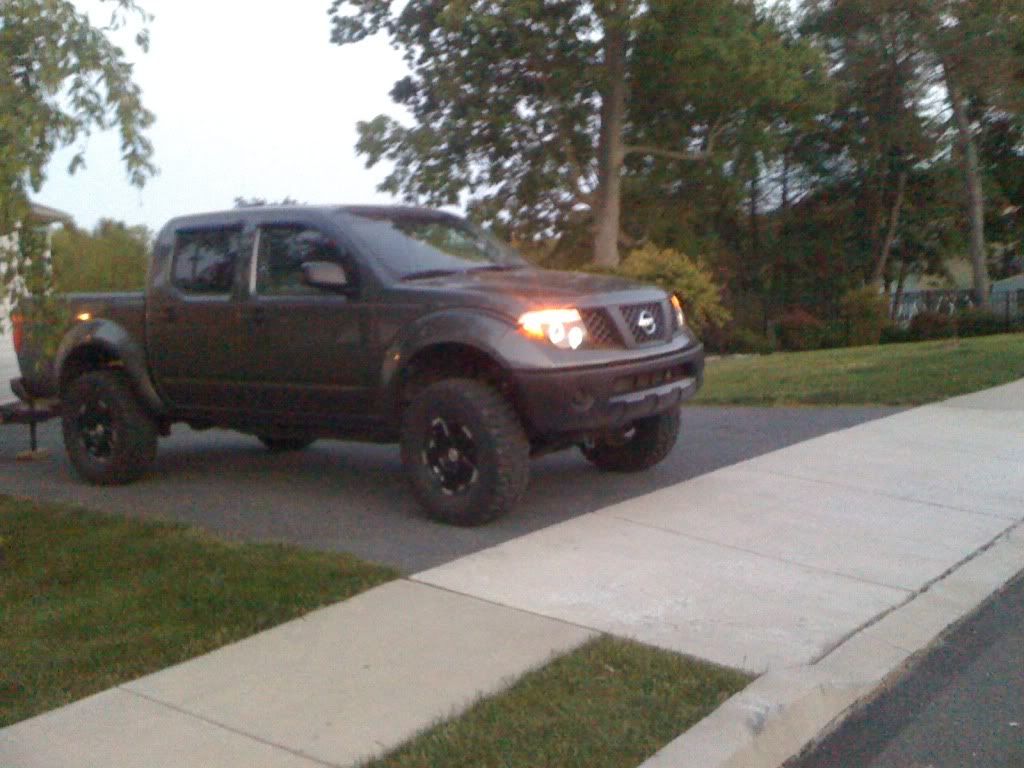 Let me know what you guys think! Always open for suggestions!
Thanks!