Discussion Starter
·
#1
·
A few days ago I was stopped at the exit of a shopping center waiting to make a left and a 90s Plymouth Voyager attempted to enter the shopping center turning right, but was unsuccessful in negotiating the turn.
No one was hurt and the driver had insurance so from that prospective it turned out fine.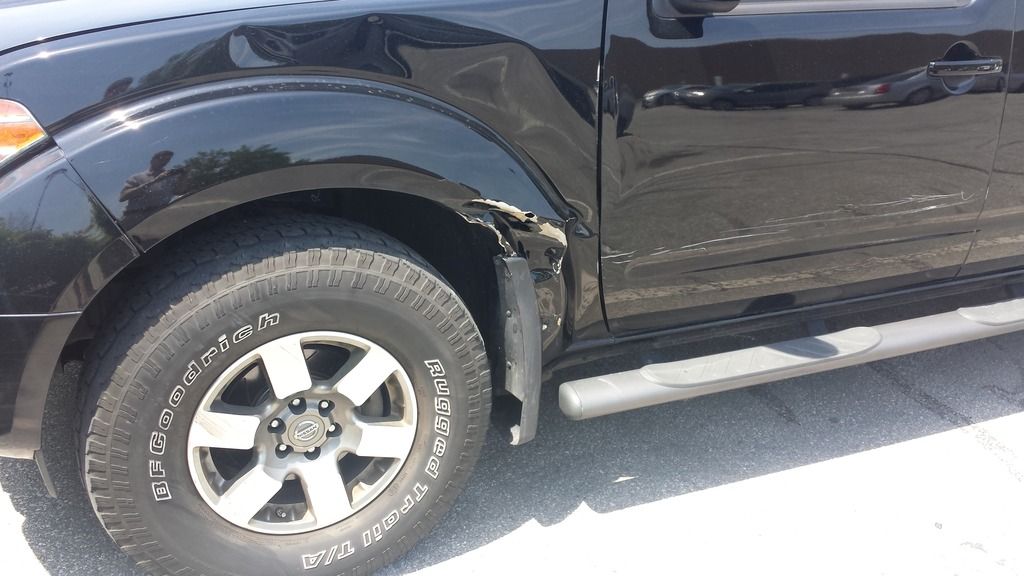 Some contact was made with the LF wheel/tire, but I don't think the brunt of the impact was there, but the steering wheel is off when driving straight (above), and even by my naked eye, I can tell the left wheel has some slight negative camber and I have a toe out condition. It is not drastic but it is visible.
I am still a little confused about the adjustable camber bolt 'topic' because I haven't done a lift yet (I am familiar with vehicles that have metal shims in the upper control arm, these bolts are new to me). If I am told that an alignment will fix it, do I need to reject that and insist the bent part be replaced because it can't be aligned properly without these bolts? The frame could also be bent I suppose.
I will be taking it in in a few days to the body shop, and I have to assume they know what they are doing, but I still appreciate any and all suggestions you fine CF members can recommend, that I put on my list to tell/ask them.