Pretty crazy event - Friday I headed back into the mountains for some fishing and camping. My buddy and i were up first some we scouted some area.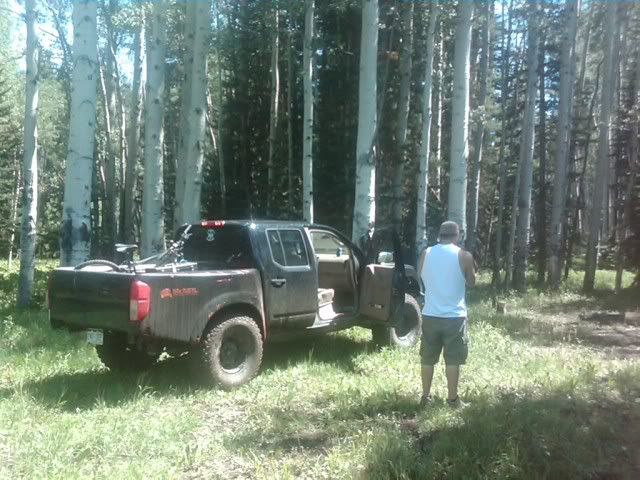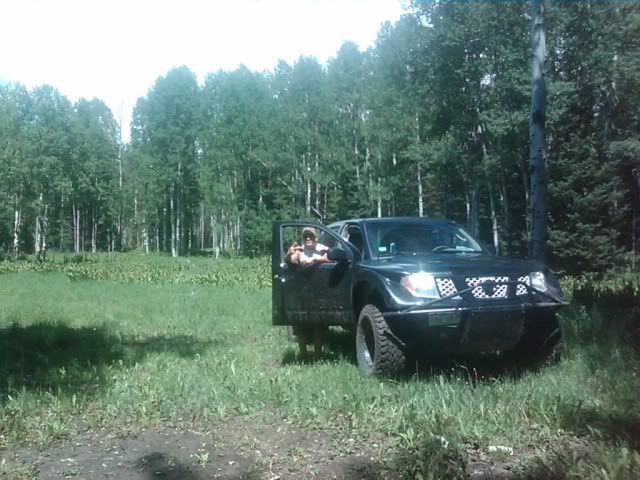 After that we headed up the road to a nearby lake. That was when we found the puddles.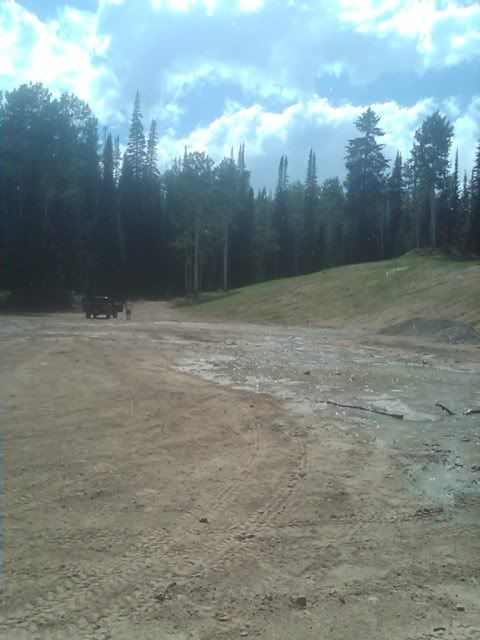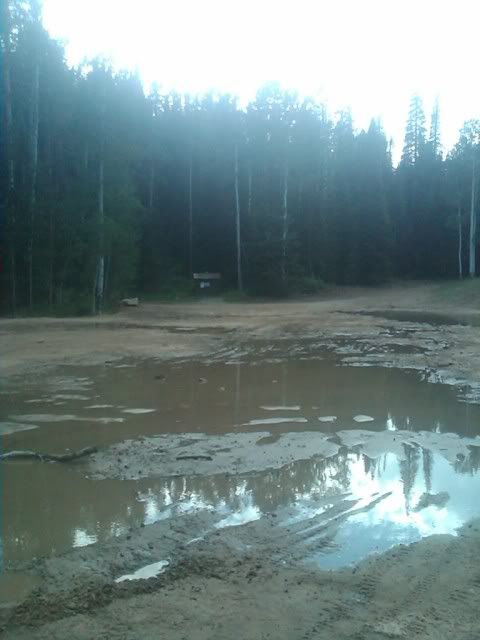 I was taking some laps and tail whipping around in this area when i slid around and everything in my truck hit the dash. There was a HUGE hole hiding in the puddle and it completely swallowed my front left tire. As usual i hit it fast and hard.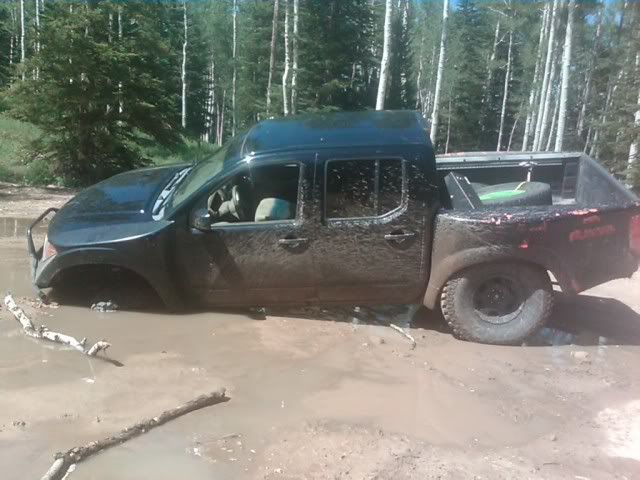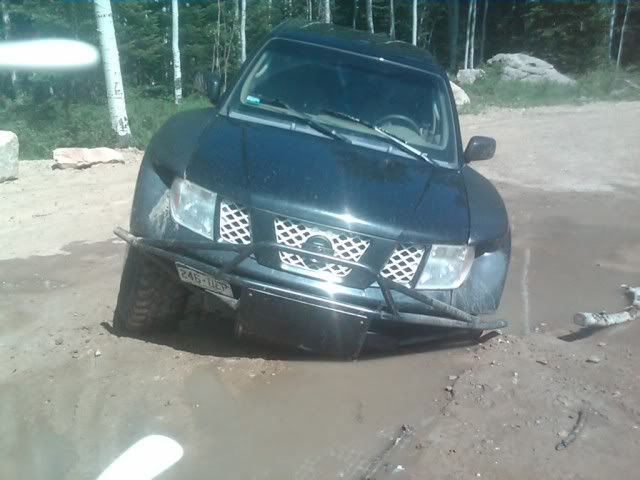 Where the hole was hiding from me.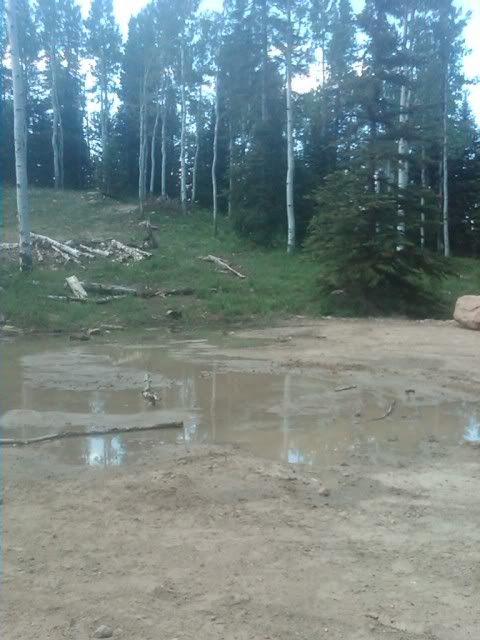 After some scouting i was able to pull it back out.
Video
While i was driving away i felt my brakes hit the floor and the truck was still rolling. I got it to stop and found where a rock had smashed the bolt holding the brake line to the caliper. The steel lines took some hits but didn't rupture. Im very glad i have those installed. I re-crushed the bolt on topped off the fluid and drove home the next day. The alignment is jacked! I limped it home because the tires want to to go opposite directions. Hopefully nothing is bent.
On dry land