Discussion Starter
·
#1
·
Started the build 8 months ago, bought the Nav brand new 3 years ago this month. Still under warranty
Anyway alot of pics between the start of the build and now but heres a few of the first test run last weekend..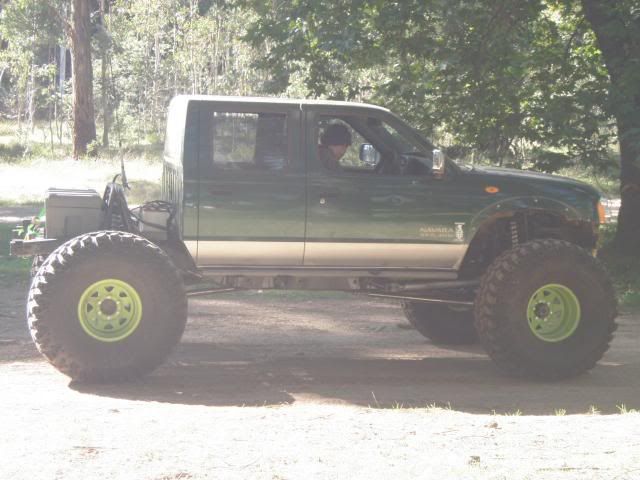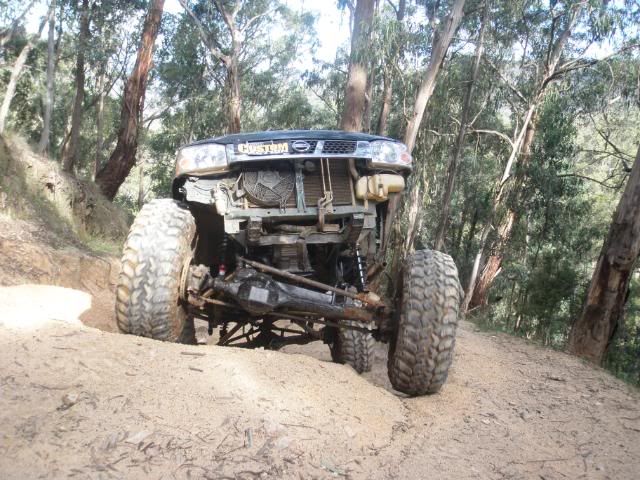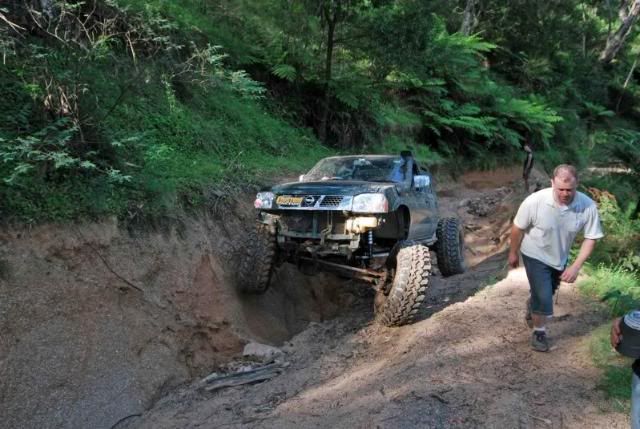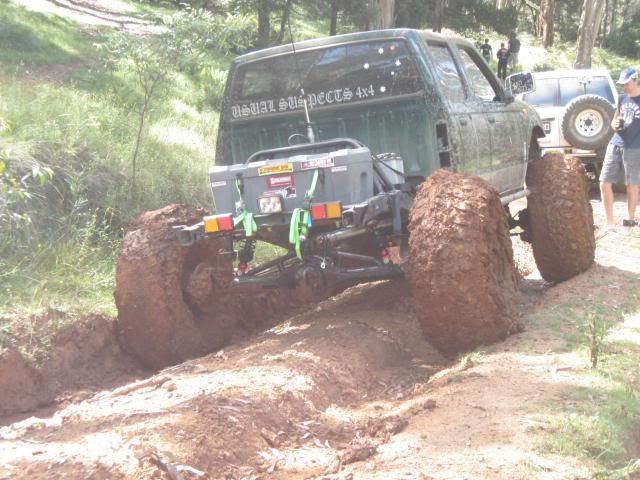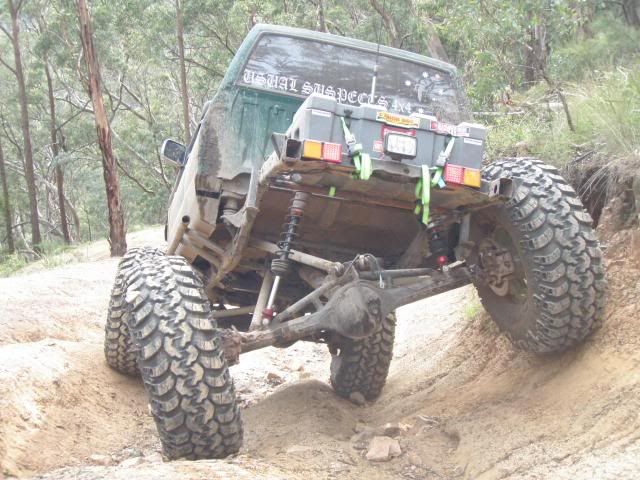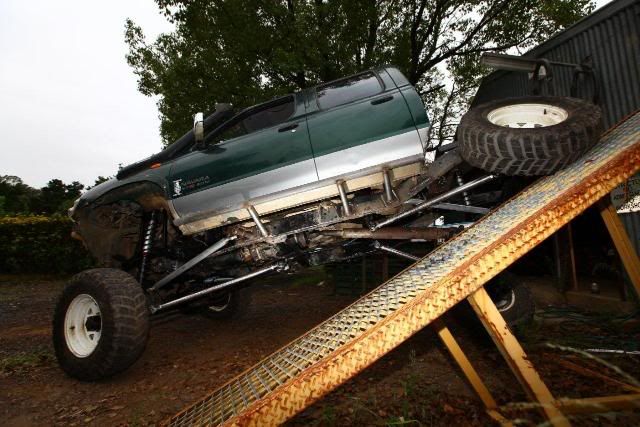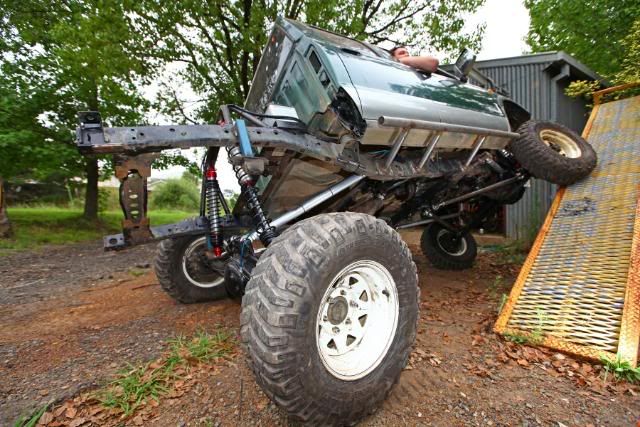 Still alot left in the suspension, but it hasnt been tuned yet and the hydraulics arnt hooked up yet.
Specs..
06 D22 Navara
ZD30 turbo diesel motor
GU patrol Gearbox and transfer
85% reduction gears (thinking about going duals)
4.6 ratios in diffs
Gu patrol diffs front and rear
OPW Race Jacker Coilovers - 14" coilover movement with 14" hydraulic lift
Front and rear ARB airlockers
4 link front and rear
42" iroks
Still to come,
Full hydro steering
Exo cage
Tube tray and front bar
Rear disconnect brakes
probably some other stuff i cant think of.
At the moment im struggling with the exo design as theres no panel in front of the door to follow and the tyre comes almost to the door, hoping someone can point me in the direction of some pics of another D22 with big tyres and an exo.
Need some insperation for the tube bar aswell.