Discussion Starter
·
#1
·
This thread details how to splice in a new aftermarket trailer plug using the factory Y harness.
Like many of you out there, shortly after I got my truck I broke the factory 7 pin trailer plug while off roading. The combination of location and poor construction means it does not live a long and prosperous life.
Rather than spending the $70 at the dealer for a new Y harness and plug, I decided to just use an aftermarket plug. I had 3 reasons why I did this, first off I don't like to spend more than necessary and this was only $20. Second, the harness was still good, only the plug got munched. Third, I found a nice aftermarket plug that had both the 7 pin connection and the 4 pin in one unit. I thought this was cool as you don't have to carry around a 7-4 pin adapter.
Once I received the new plug from Amazon I needed to figure out the color coding of the factory Y harness. Stupidly, I threw out the broken plug shortly after I broke it. If you still have your mangled one hold on to it as you can easily use it to mirror the wiring to the new plug. If not, you can just follow my diagram below.
Y harness with trailer plug side cut off:
If you want to confirm my wiring please feel free. I am about 98% certain it is correct though. I found the pin out from the FSM
Here
starting on page 103
Here is a standard 7 pin chart:
http://www.etrailer.com/Merchant2/graphics/00000001/pics/f/a/faq043-vehicle7waydia-ver2_2_800.jpg
This is the new plug I used:
https://www.amazon.com/Hopkins-Towi...=1473546899&sr=8-1&keywords=multi+tow+adapter
Step 1)
Remove factory Y harness from truck and bring to bench. Lay under the hitch and on the drivers side near the spring shackle you'll see two connectors. Disconnect both and cut any cable ties holding the harness in. Disconnect the old trailer plug from harness and set aside.
Step 2)
Cut off the old trailer plug connector (the big one, NOT the 2 smaller ones) leaving about 3" of wire left on plug in case you need to revert back for whatever reason. Strip each wire about 1/8-1/4" and twist ends to prevent fraying.
Step 3)
Open up new trailer plug and cut all wires to same length (about 12"-18"). If you got the same one I used this will mean cutting off the 4 pin plug and a few of the crimps provided.
Step 4)
Connect two harnesses together. I chose to crimp using waterproof crimps but you can also solder and heat shrink if you'd like.If you are looking for good crimps, I've found that Harbor Freight's are top notch surprisingly. They are good quality and are heat shrinkable to make them water tight.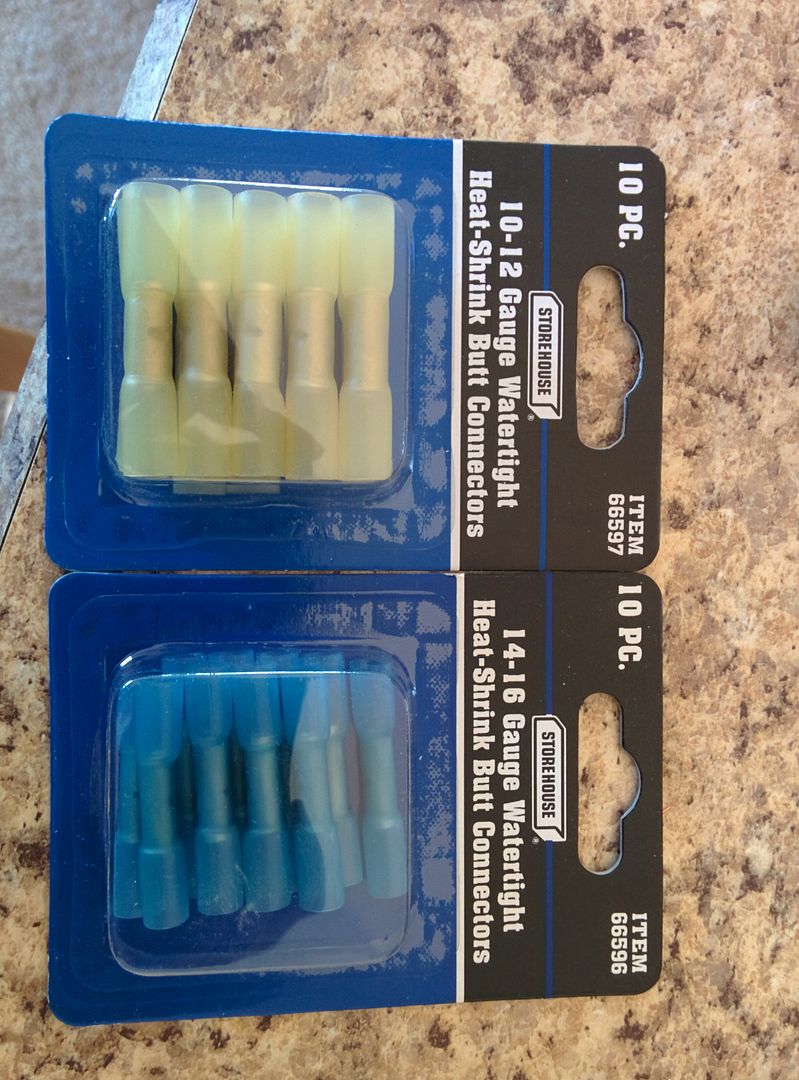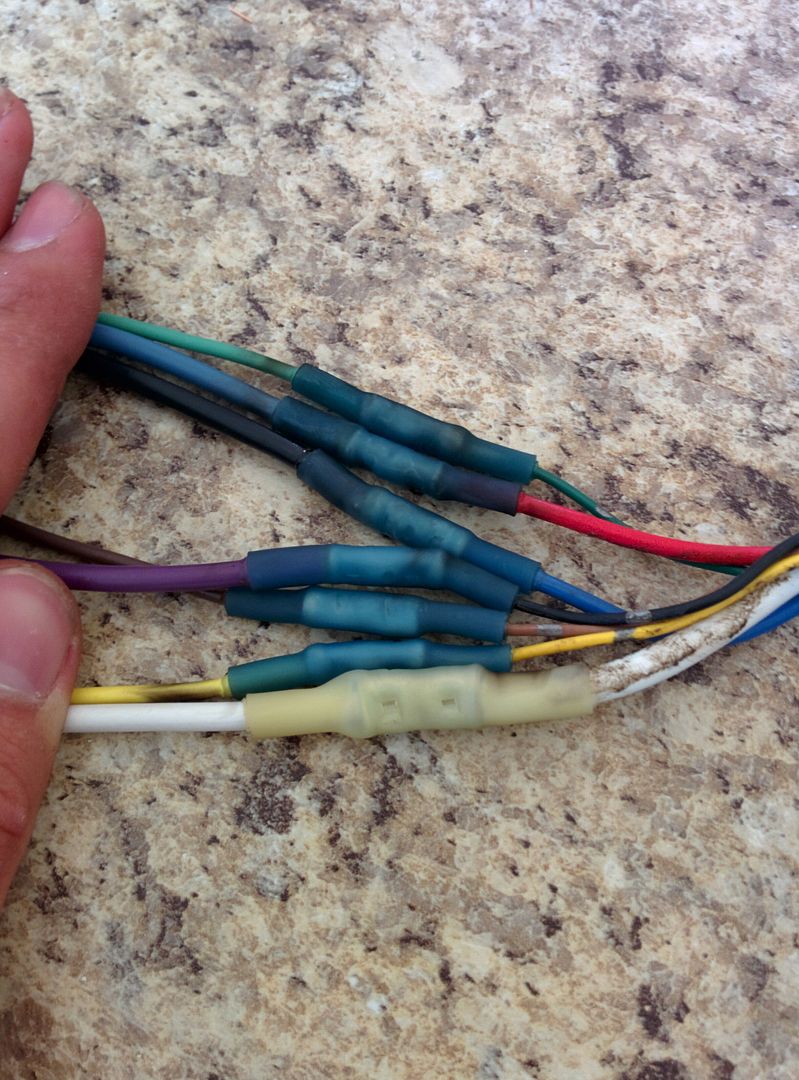 As for the connections, assuming you bought the same plug as I did the colors are as follows:
Facing the front of the connector, the pins are numbered counterclockwise starting at about 11 o clock with the notch down. Pin 7 is the center.
Plug Side Truck Side
Pin 1 Brake (Blue)--------------------->Red
Pin 2 Right Turn (Green)-------------->Green
Pin 3 Aux Pwr (Black)----------------->Blue
Pin 4 Tail Light (Brown)--------------->Brown
Pin 5 Left Turn (Yellow)--------------->Yellow
Pin 6 Ground (White)------------------>White
Pin 7 Reverse (Purple)---------------->Black
Step 5)
Once all the connections are made, give the new harness a good factory style electrical tape wrap to keep things neat.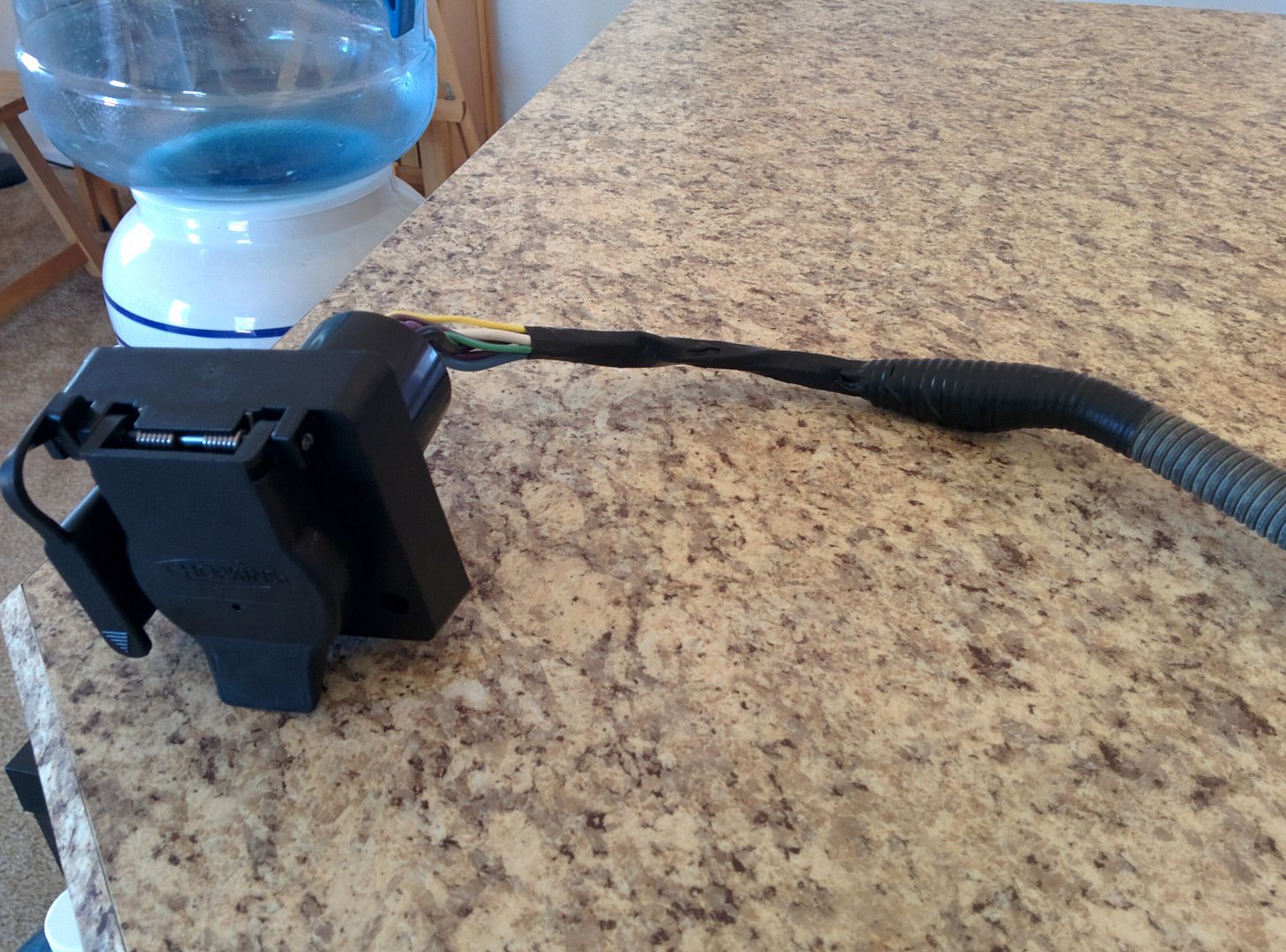 That's really it. You can now plug it back in and mount the plug using the supplied bracket or follow the hitch plug relocation mod as I did.
http://www.clubfrontier.org/forums/f23/hitch-plug-relocated-bumper-30484/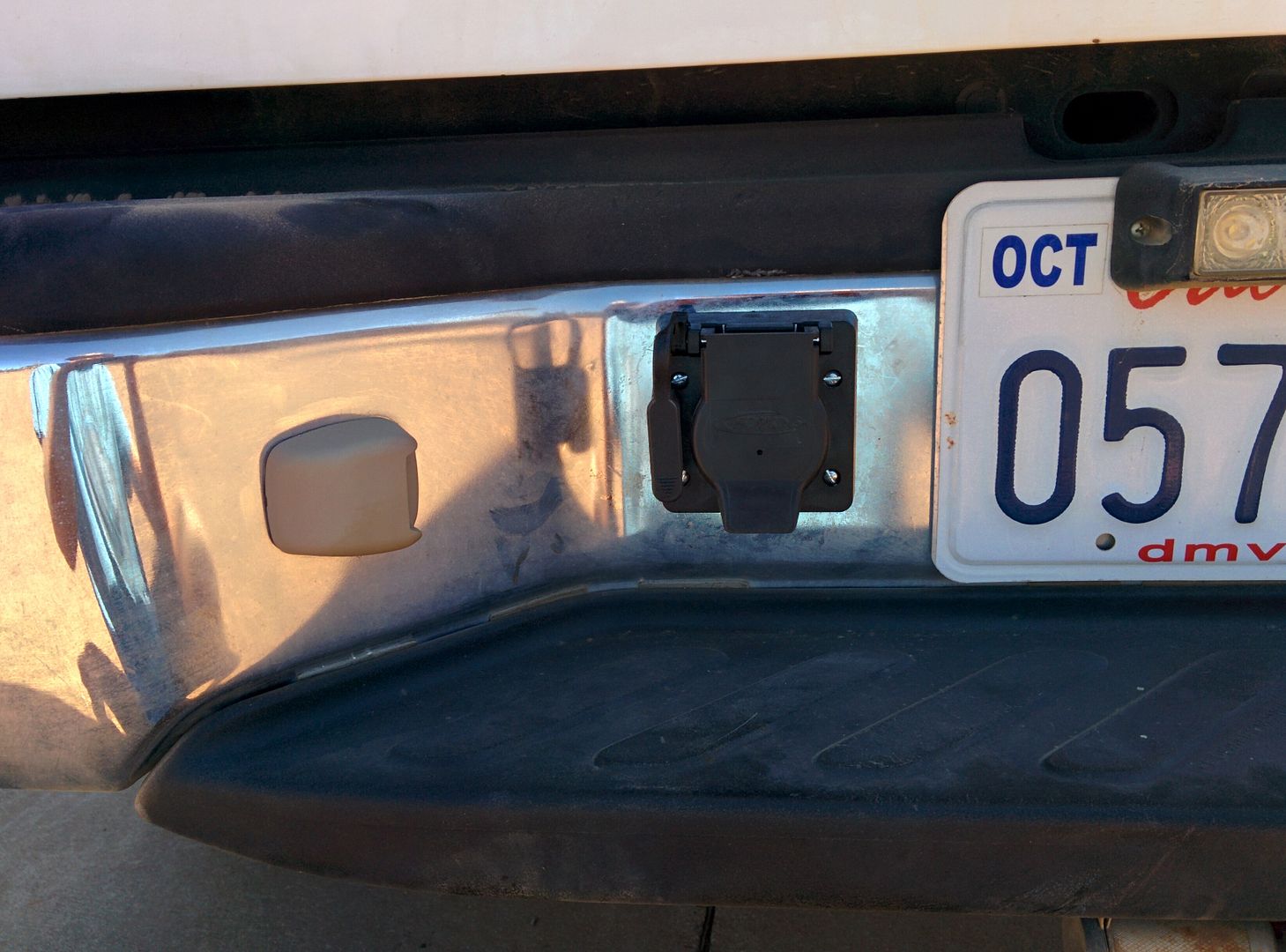 Enjoy!