Not to steal and thunder from Deltaphi216, but here is how and what I did to my Frontier.
NOTE TO OTHERS: HERCULINER DOES NOT STICK TO RUST CONVERTER! After a PA winter; everywhere herc was put over rust converter it pealed in sheets.
I have since sanded, primed, painted, sanded again, and reapplied herculiner onto! Oh well...lesson learned!
1. Buy your Herculiner kit (I bought the UV Protectant Also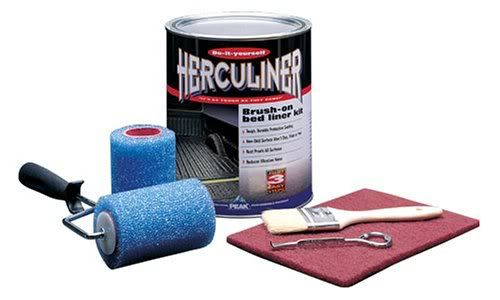 I also bought extra red or burgandy(call them what you want) Scotchbrite pads; I used about 10 total, a roll of 3/4 auto masking tape (kind of plastic like), some rust converter, and some foam sanding blocks.
2. Mask your lines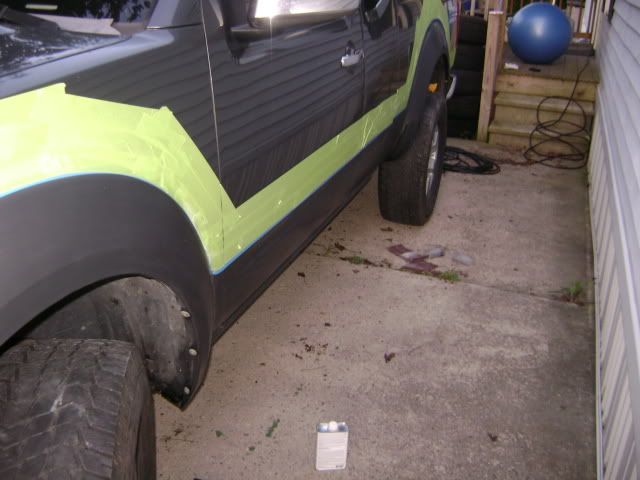 3. Begin to sand!!! Just remove the glossiness.*Hire some help or tell the wife you will do something nice for her*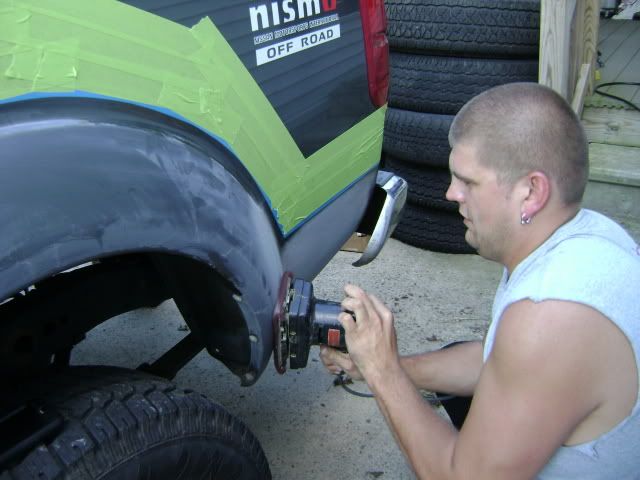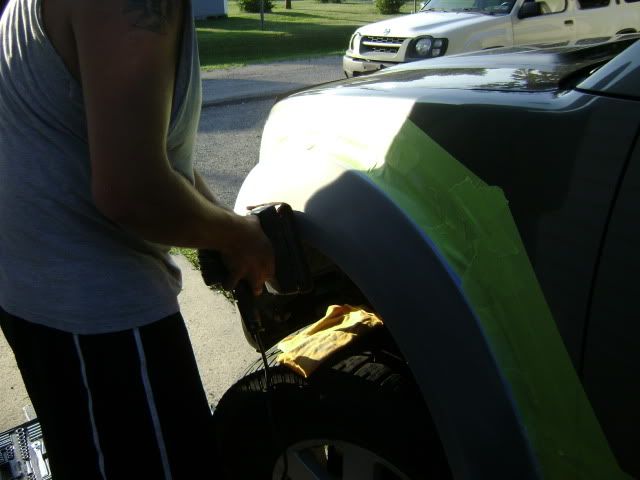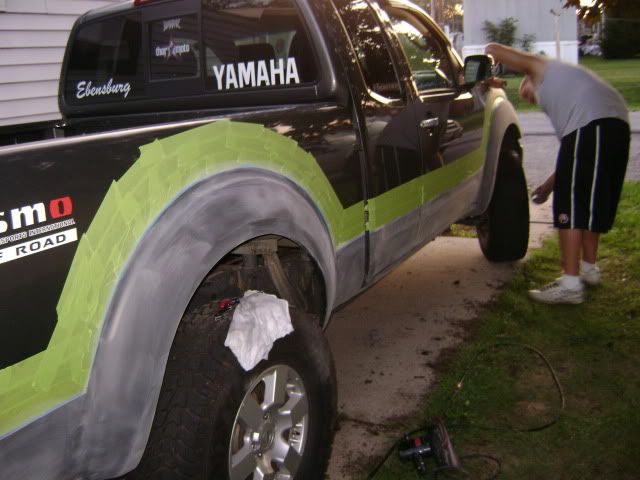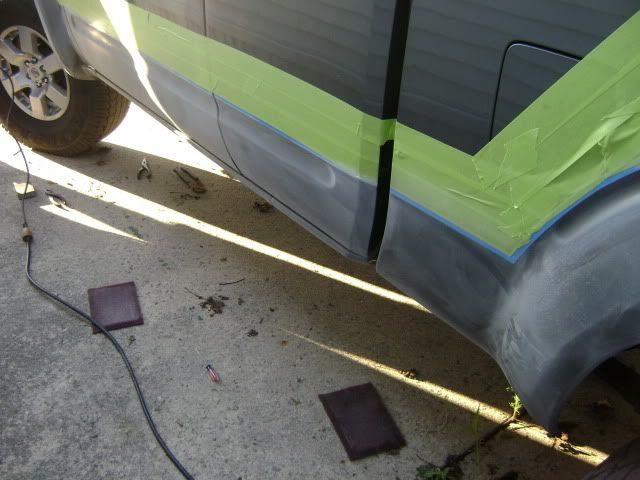 4. Clean any bare metal and apply rust converter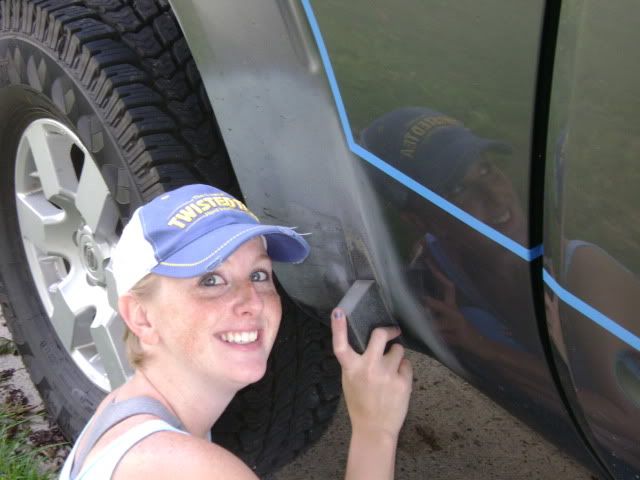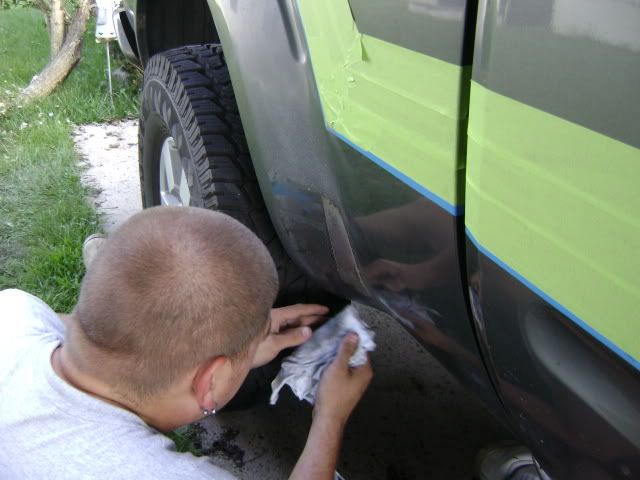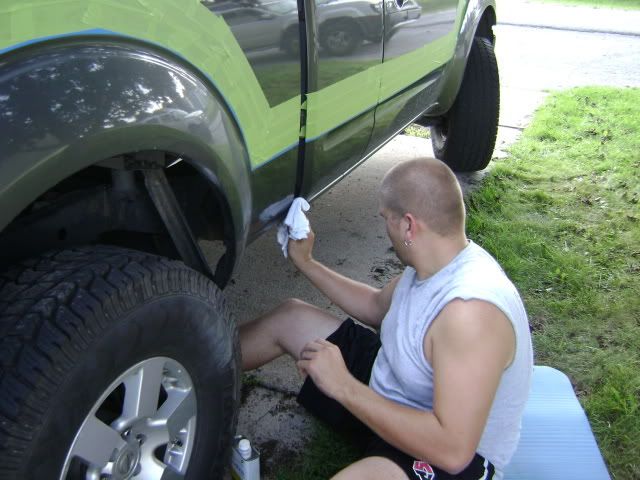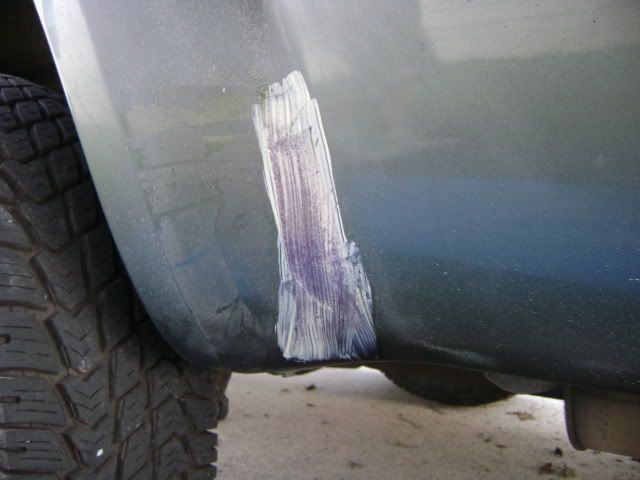 *Once the rust converter dries (apx. 45 min-1 hr) scuff it up also
5. Wipe eveverything down that you sanded and scuffed with acetone on a rag right before you apply the Herculiner.
Sorry, no pics of this, I was alone at the time and really, does wiping stuff down need a pic???
6. Mix Herculiner well w/ a drill and mixer for apx 3-5 min
You will see little chunks coming to the surface, they are really small chunks but you will see them, also be sure to mix the bottom really well, it settles there and is really thick until you mix it all.
7.Apply first coat of herculiner
Use provided brush to get pinch seam, door jams, and anywhere else the roller will not!! Once again no pics but its pretty self-explanatory!
*Remember, the more humid it is the faster it dries!!!*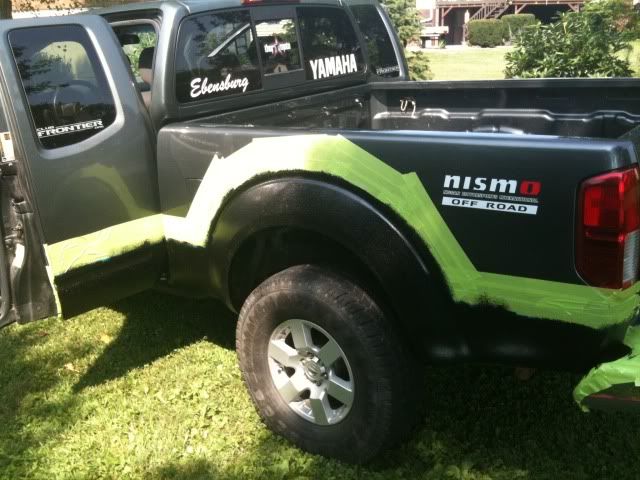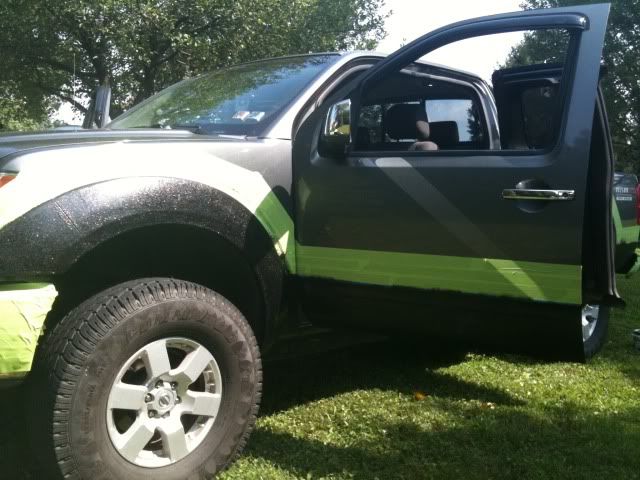 *The first coat will go on kind of thin, you will still see some paint though the first coat!!! Have no fear the second coat will go on alot thicker and cover it all up!!!*
8. Wait apx 1-1.5 hrs. for first coat to dry.
The first coat will barely be tacky when second coat is ready to be applied.
9. Apply second coat.
*Start with a new clean brush and do all of the hard to
reach areas again.(i.e. door jams, pinch seam, any where roller can't get to!)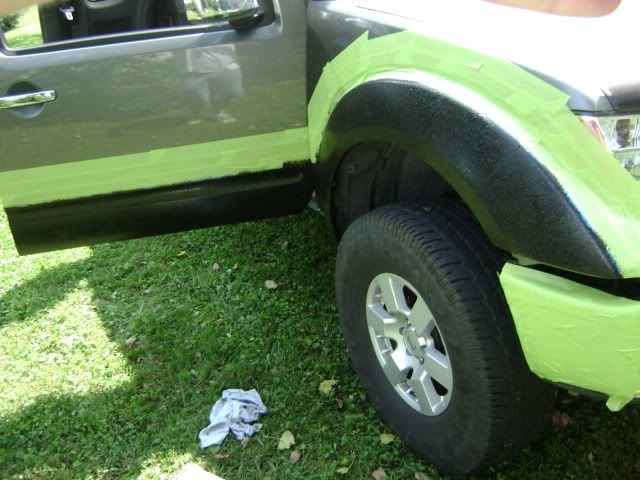 10. Remove tape (See Notes below)
*Wait apx 45 min to remove tape, or until 2nd coat has set up alittle bit and is not still "wet". Be careful and go slow here. If you wait too long you will be following all of your tape with an excacto knife cutting the Herculiner to remove it!!! And if you do it too soon it makes a hell of a mess and will screw your nice staight lines up and smear the stuff all over!!!!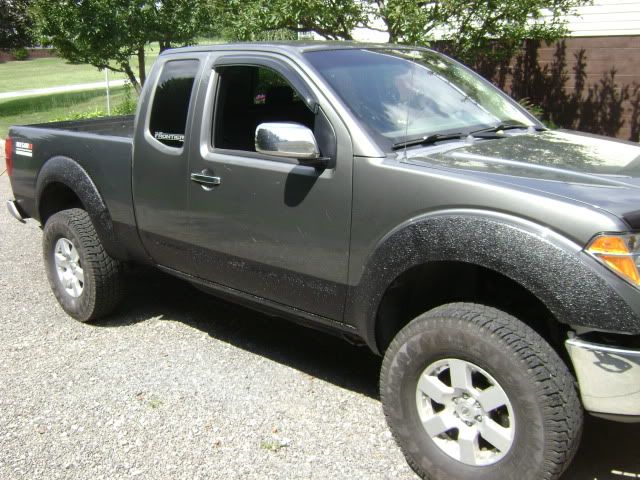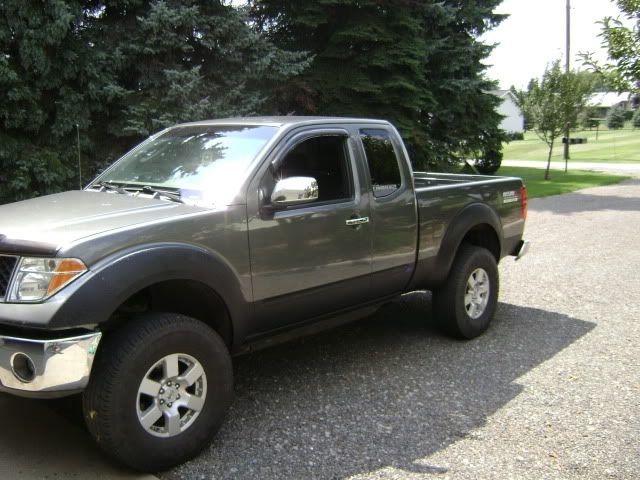 11. Apply UV Protective Top Coat
* I called Herculiner on this one! They said to put the truck in the garage overnite and let the Herc. cure. They said as it cures it releases gases and if the top coat is applied the gases will not escape, and the Herc. WILL
PEEL. I waited until the next morning to do this step.
*I remasked everything first, the this stuff simply goes on like paint with a brush!!! It is simple I have no pics!! Let UV top coat cure 12hrs!!!!!!