Discussion Starter
·
#1
·
There are many LED tail light out there. I've tried them all and wasn't impressed with the light output. So I decided to make my own using factory housing.
I use this LED to make the LED tail light. The legs were cut to the needed length:
I bought the perfboard from RadioShack to cut them in this shape for the driving/brake light. And here is how I layout the LEDs: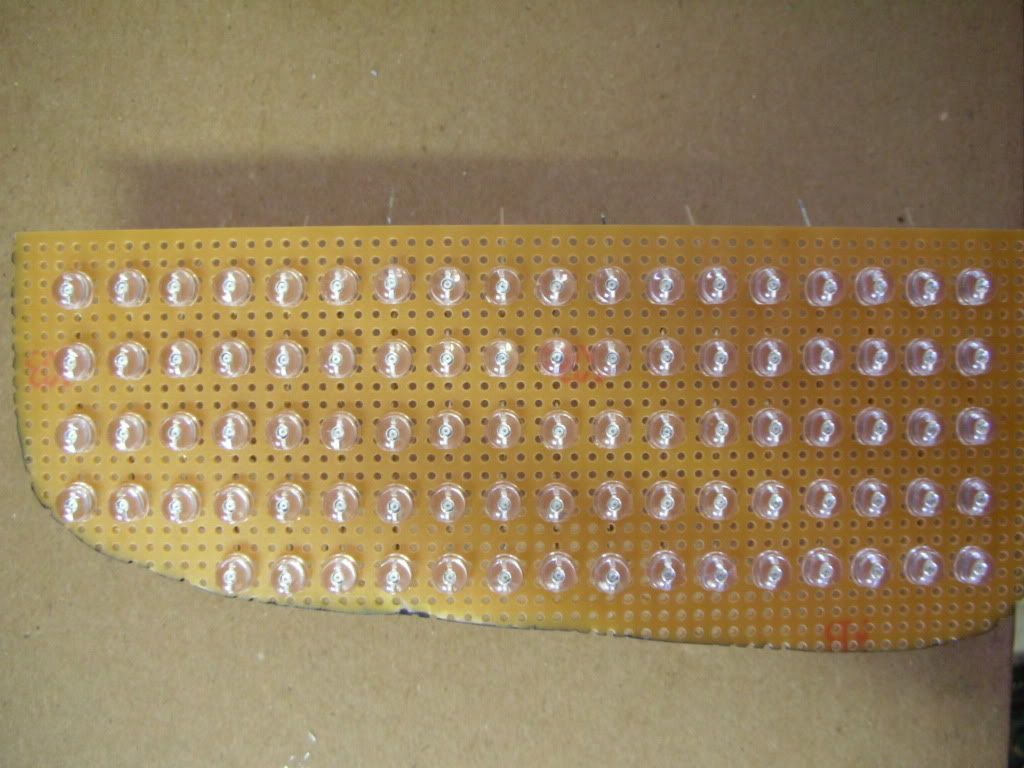 Using the perfboard to cut the turn-signal light and layout the LEDs in this pic:
I first had the LEDs and registers soldered like this for the driving/brake light: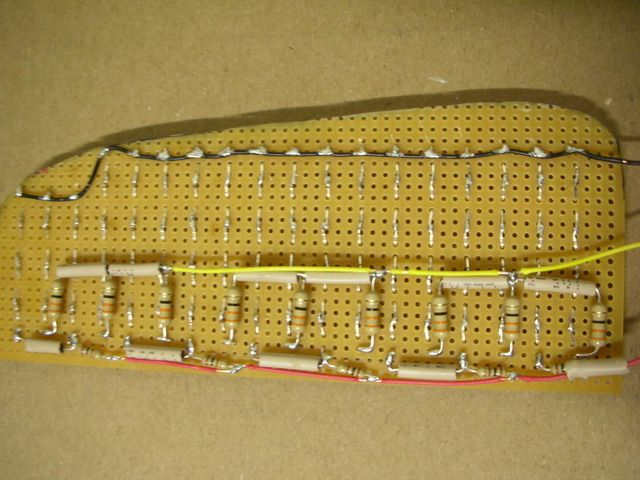 and like this for the turn-signal light:
But by doing like the above two pictures, if one LED goes out, the same line, which has that burned out LED will be out, so I improve them like this:
and I only have to use one register instead of several registers per board.
I sacrified the factory bulb-tail and inserted the wires so it'll plug into the factory plug without any modification: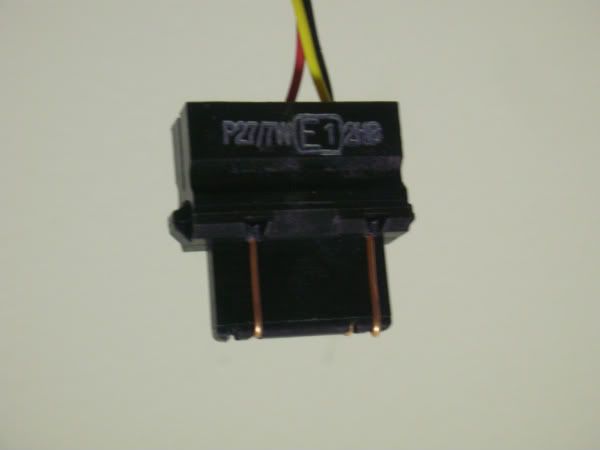 It was time to test how they look and feel on the truck. The driving/brake light works flawlessly. The turn-signal works, too. But it blinks as fast as the factory bulb were out. Scratching my head thinking what I would want to do. I know that I could buy the LED flasher and it'll fix the problem. But it is costly (about $12 per flasher, and I need 2).
So, this came to my mind, also purchased from RadioShack:
This going to make the car knows there is a bulb still there. The bulb is 12V and 60mA, so it fits my application. And the bulb is so small that it won't shine the light thru the perfboard.
I soldered the mini-lamp bulb on the line like this:
or on the board like this:
OK, time to put it in the factory housing. I cut the side of the housing without damaging the bolts or cable clips since I will really need the tail lights to stay on the truck through the bumps or rocks on street:
I didn't take a picture of the driving/brake, but it's the same concept. Slide the LEDs board in and epoxi the cut part. After the glue dried, here is how it looks:
I don't have the pictures of them on the truck yet as I still need to make the passenger side (waiting for more LEDs). As soon as I finish them, more pictures will be posted.