Mud, mud, and more mud. Took the fronty (2wd) and my girl's 4x4 4Runner. I spent most of the time sliding around hoping I wouldn't smash into any obstacles. It sprinkled/misted the whole day, creating a lot of tiny streams of water running down the trails. The mud was pretty thick, keeping my tires caked. No damage to either of the trucks, but there were some really close calls while sliding down trails.
All clean at the entrance of the park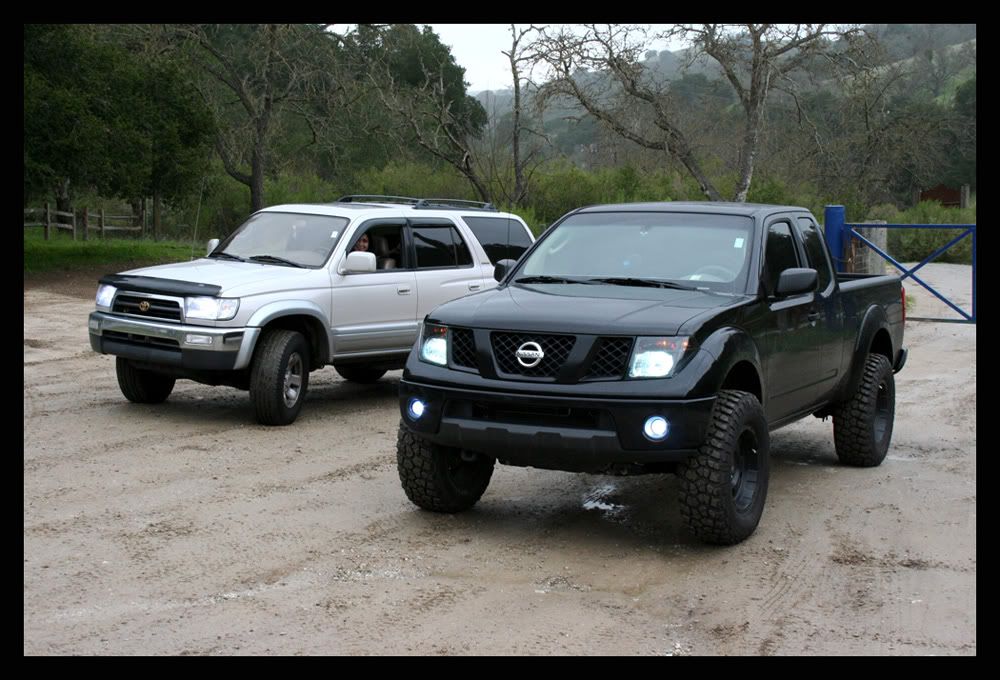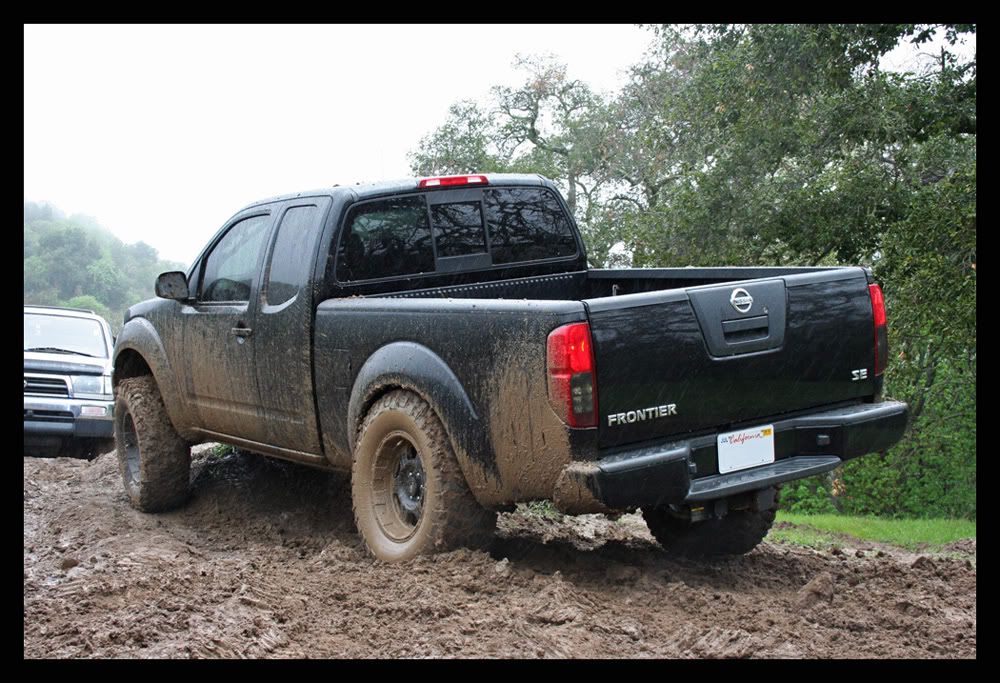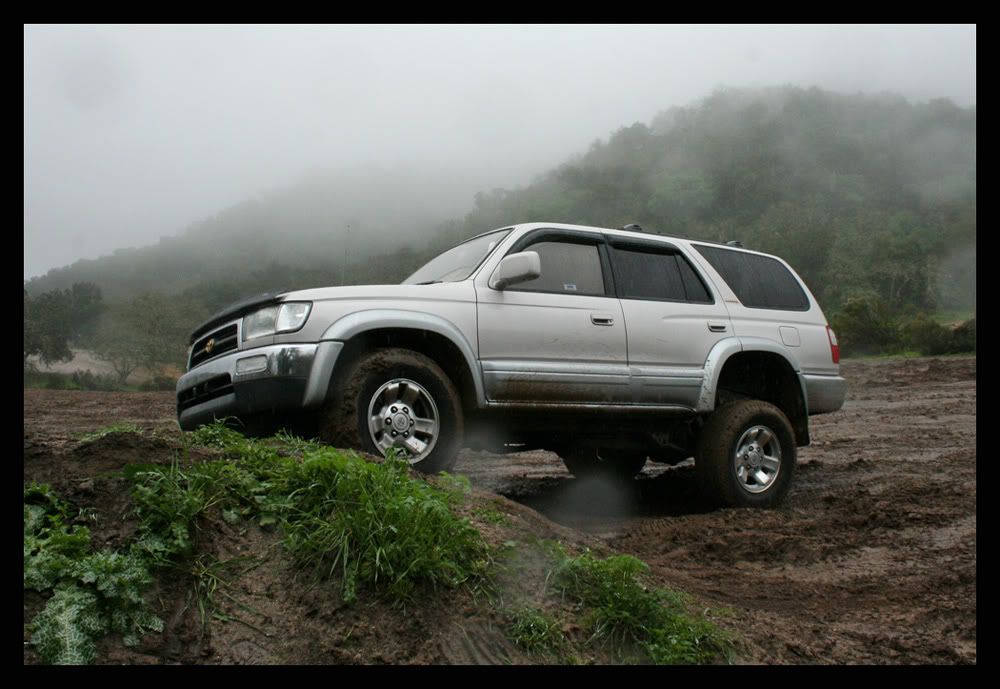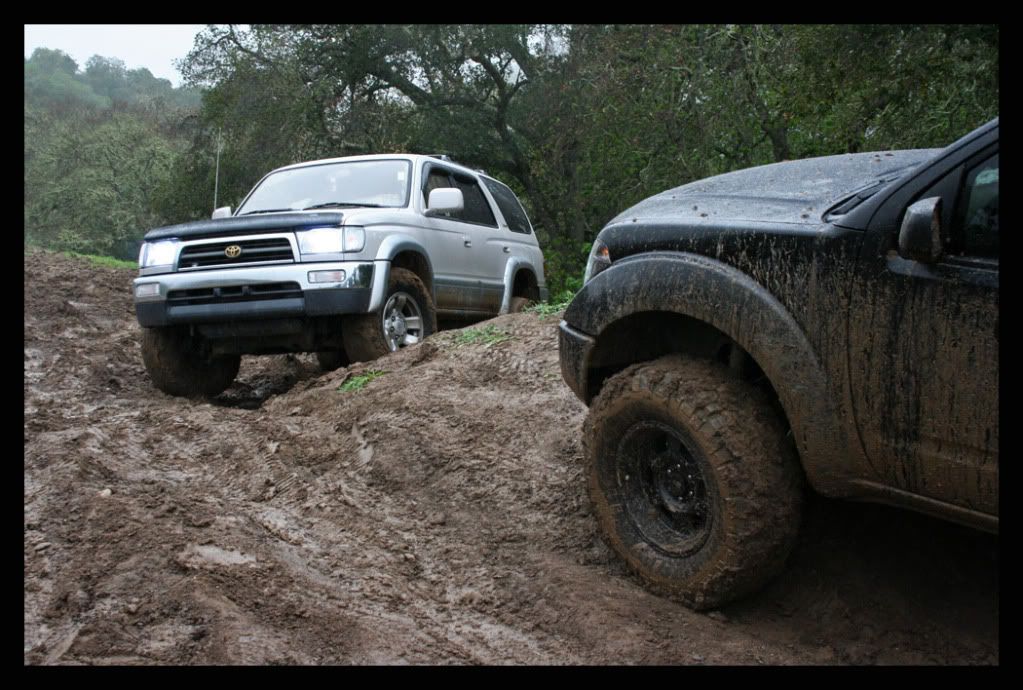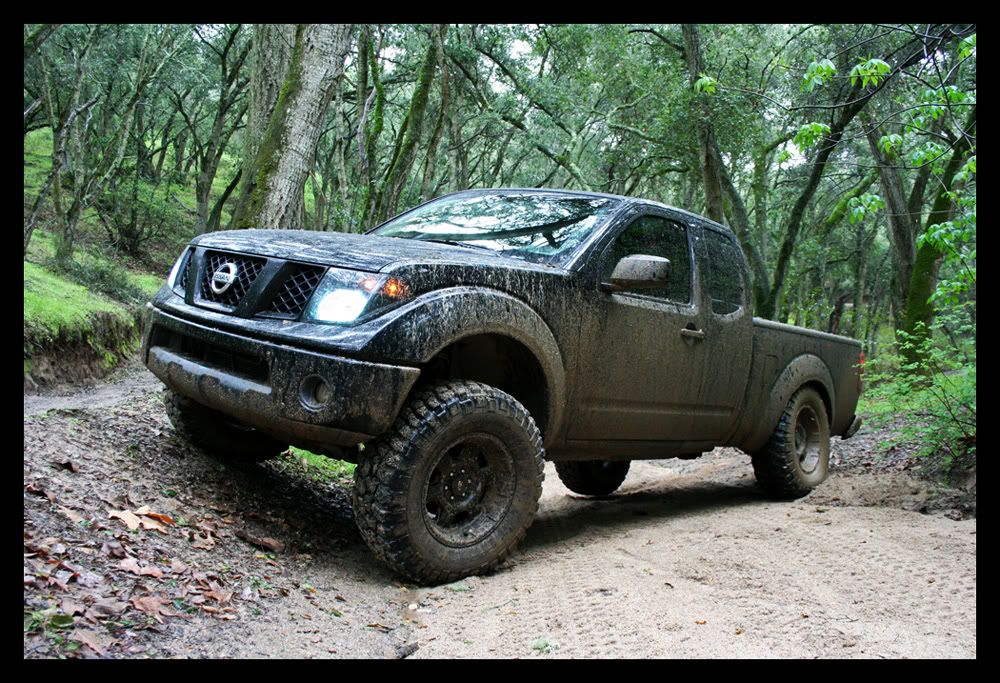 Leavin the park: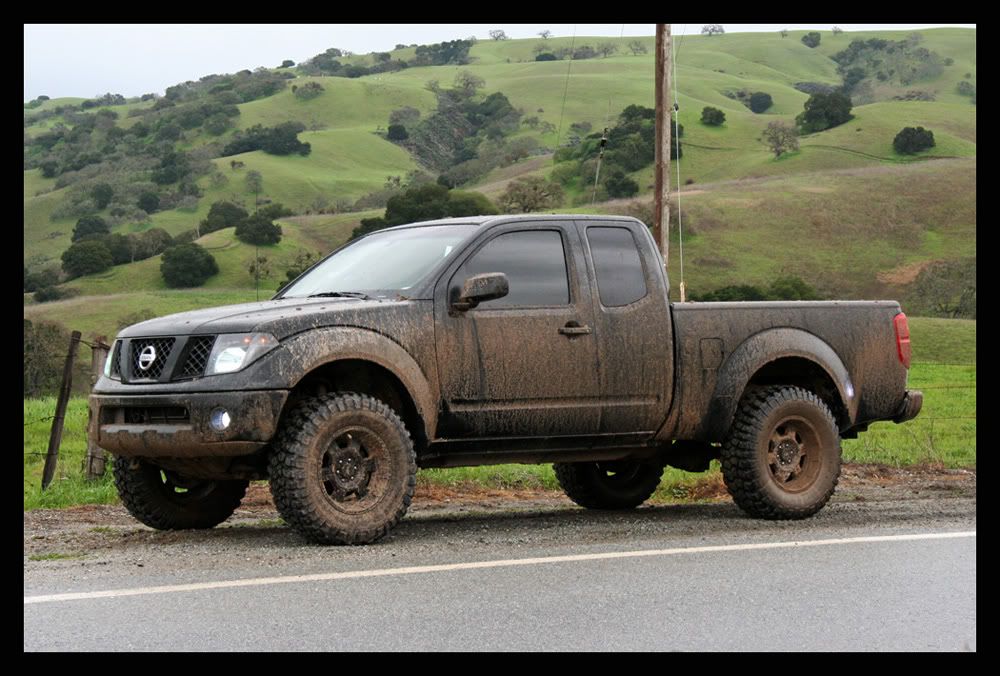 And 1 short mudding video...pretty weak, i know...
YouTube - Hollister Mudding.AVI