Hey guys,
I have a set of Radflo 2.0 Lift Coilovers for sale. These were designed for use with OEM upper arms and sell for $769 new on the PRG site.
I will sell these for $325 shipped to the lower 48.
The Good:
-Includes Spanner Wrench for adjusting coils
-750# Eibach springs for balancing the extra weight of armor or an aftermarket front bumper/winch
-2-2.5" of lift on 4x4 models, without the annoying "CLANG!" of coil bucket contact like you would get with spacer lifts
-Shock bodies are in great shape, just a little dirty in the pictures.
The So-So:
-Powdercoat on the upper mounts is starting to flake off; hardware should be replaced
-Lower mount on one side - the bolt seized/rust-welded into the shock eye. This can be replaced, I just wanted you to know about it. I ended up having to cut the bolt off to get the coilover out.
Here's my recommendation: These should be rebuilt/reconditioned before installation, if only to get a new shock eye installed in the one and the upper mounts cleaned up.
-On buyer's say, I will ship these direct to Greg @ PRG or your choice of company for rebuild, who can then ship/deliver them to you without you having to lose time and money in shipping these 3 times across the country.
-You will need to set this up with Greg/your Co. first as the buyer, since I will not be providing the rebuild as part of my selling price. I am selling these at over 50% discount from new due to the need for rebuild.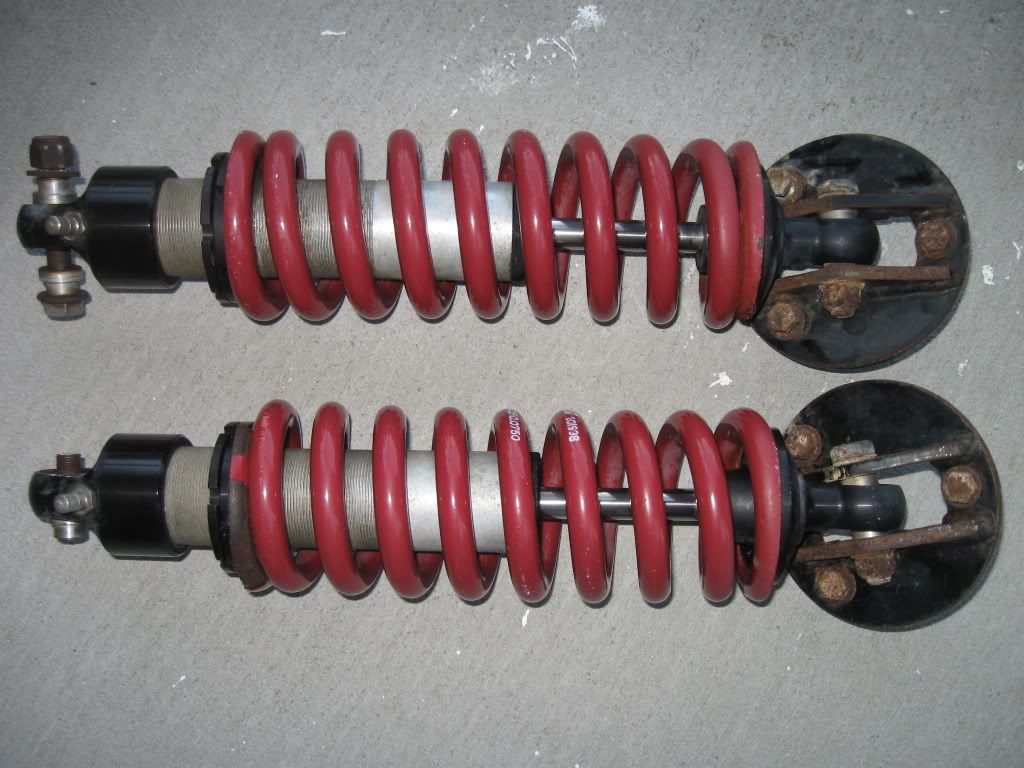 PM me with any questions. Thanks for looking! :hi: