These items were all on an 08 Pathfinder but obviously made for the frontier.
For sale out of DFW (local pickup preferred for everything but will ship at your cost):
Shrockworx Front Bumper with hoops and LED fog lights $800; I'll also include the upper portion of the bumper that I trimmed to work with this bumper. It is gray in color and needs a hair more trimming to be a perfect fit.
SOLD
Weathertech front and middle floor mats in black $80
Radflo 2.0 $650
No spanner, recently rebuilt with new shafts (within 1k miles), has 700lb springs for the bumper. Top hats are a bit Rusty but work fine. These things ride amazing.
Eibach 650lb springs $80; will include for the cost of shipping with the radflos. If local completely free with purchase of radflos.
Radflo emulsion rears $225 (for Pathfinder)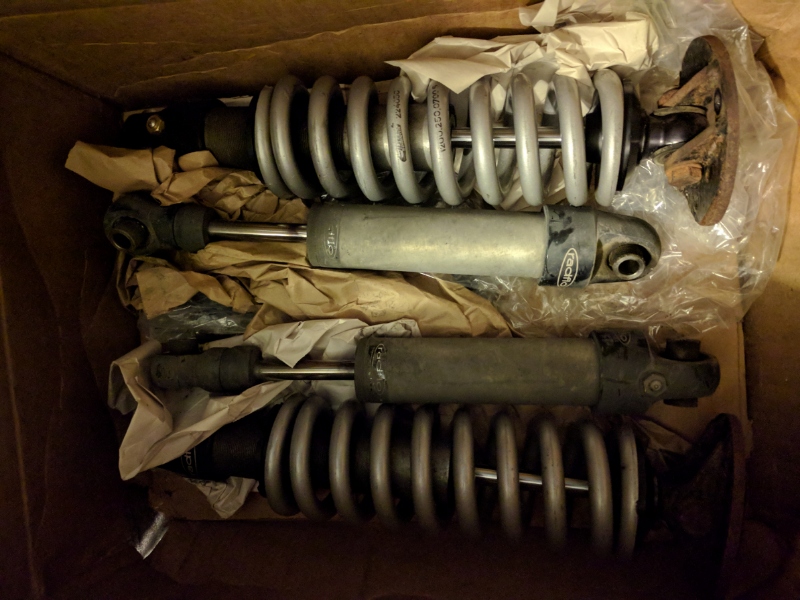 Icon 2.5 $500 SOLD
Comes with spanner