Hey guys, my buddy Zack is working on going back to stock on his truck and doesn't have much time to spend on the forum so I'm selling this stuff for him.
Everything is from his 06 CC LE 2wd auto at some point or another. This is just the first round of stuff that we could easily remove or he had off in his shop already. There will be a 2nd round that is full of T swap parts once we find some time to remove them.
Here goes:
All items listed do
not
include shipping unless listed as such. Everything is located in San Marcos, CA
All prices are OBO
1) 275-70/16 BFGoodrich All Terrain KO2s on 09 era 5 spoke wheels
-
$500
(no shipping)
-About 50-60% tread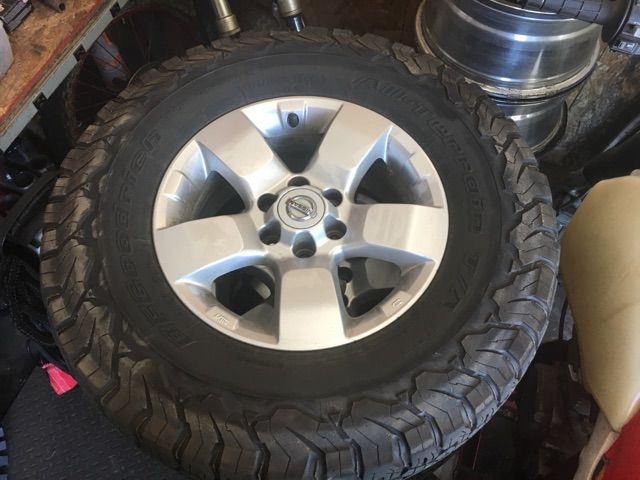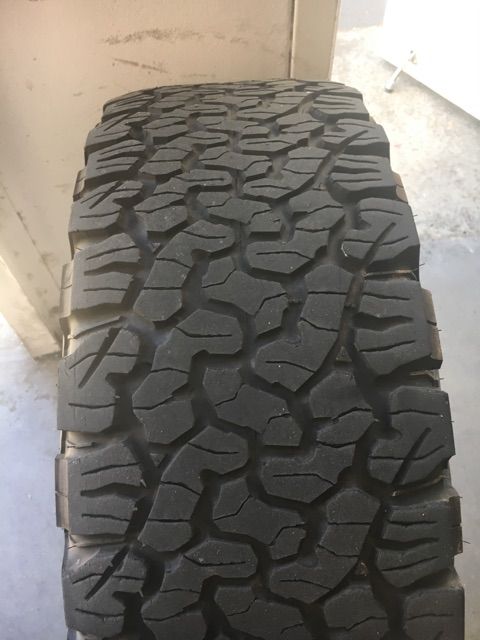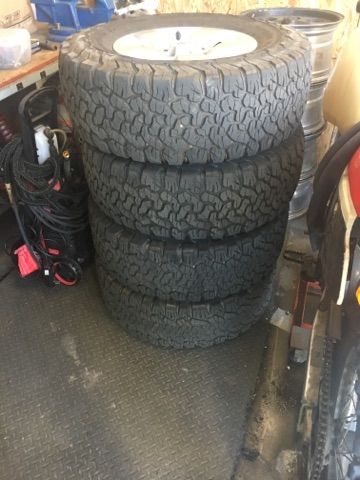 2) 17" MB Wheel 72 (chrome) Plastidip black currently-
$300
(no shipping)
- Look a bit rough, but the plastidip was used to protect chrome finish off road and can be resprayed or peeled off easily
- Include TPMS monitors and center caps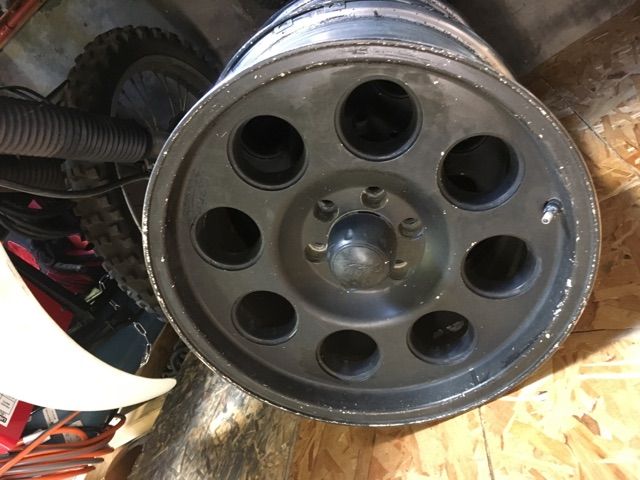 3) Supreme Suspension 2" lift spacers-
SOLD
- Basic 2" lift spacers in good shape
4) Supreme Suspension 1" lift blocks-
$40 shipped
- Basic machined aluminium blocks
- No u-bolts included (will need longer than stock to use)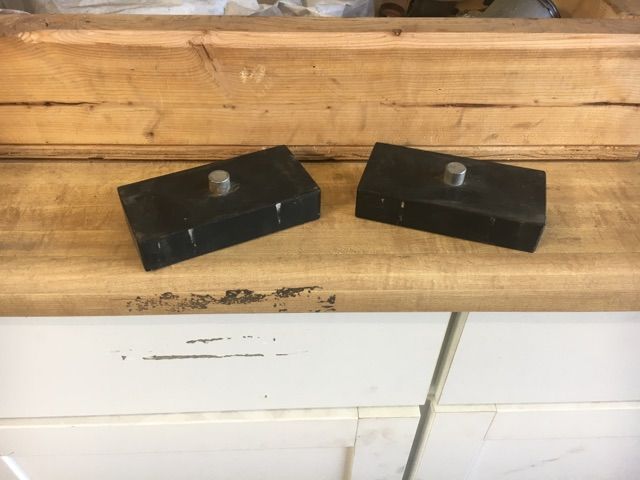 5) OME 2607 lift Coil springs-
$100
- Light Duty lift coils that can be used with just about any Frontier/Xterra strut
- Believe they provide 1-2" of lift depending on what strut is used
- No CB contact with these!
6) 2006 Tacoma TRD Off road coil springs-
$45
- Titan Swap tundra strut only!
- 660lb spring rate, ~14" free length, best for heavier trucks with armor, bumpers, winch
- ~70k miles on them