FS: 4 Switch Cluster, Bed Divider Brackets, Lower Lid Cluster, AC Resistor
Swapping out the 05 Frontier KC for an Xterra so some of the mods are for sale:
1) 4 Switch Cluster (part #25412-EA000) - $26.00 shipped via USPS Flat Rate Box/Envelope within US.
These are off a 2005. I forget off hand if it fits 09+. Cluster only. No switches. This is the piece (or two pieces) which mounts into the Lower Lid Cluster. It replaces the pocket or other cluster that is there depending on your model.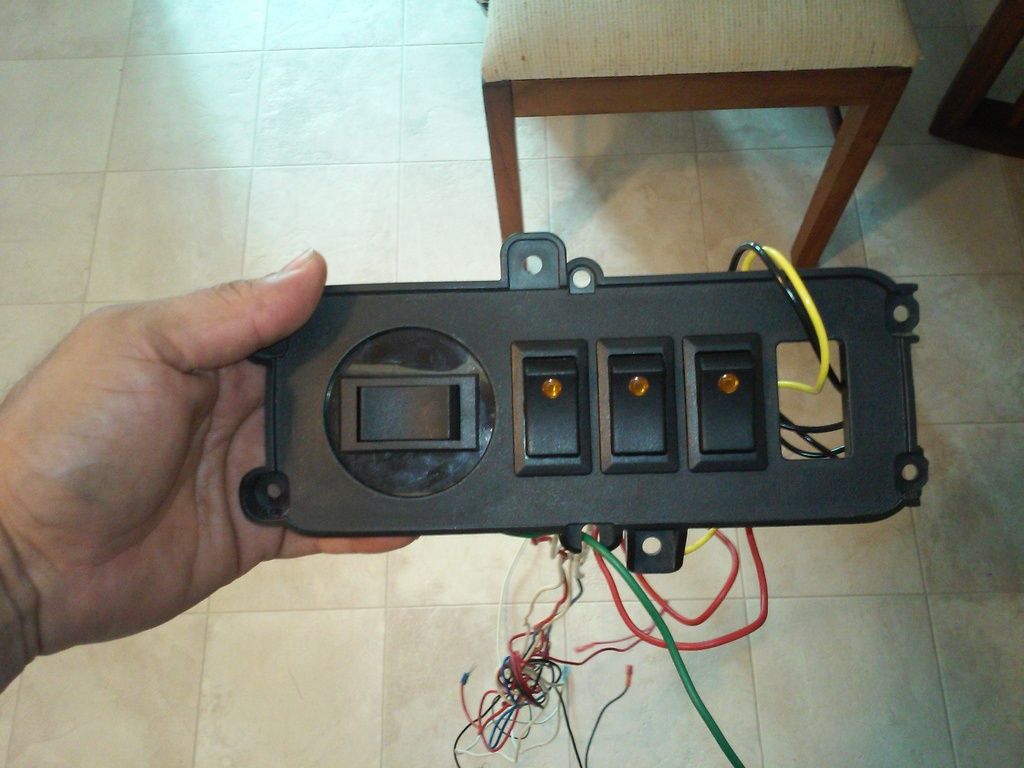 2) Bed divider brackets for the utilitrac - $40 shipped via USPS Flat Rate Box (Medium) within US.
These are just the brackets and not the complete Bed Divider.
3) Lower Lid Cluster - 68245 ZP01C (Graphite), (Lid C LWR P/U - Graph)
Also have a new, never installed Lower Lid Cluster. This is the lower part of the center counsel which houses the 4 Switch Cluster/Pocket/4wd switch depending on your Model and options. $25 + Shipping. I forget why I have it. Probably accidentally ordered it looking for the 4 switch cluster.
4) Used AC Resistor pn#27150-5Z000
I had to replace my AC resistor about a year ago. Then my AC went out again. I thought the symptoms were the same and thought my AC resistor went bad again. So I ordered a new one and installed it. Did not fix the problem. Then I realized one of my hoses was leaking. Thus I have an extra used AC resistor. $45 shipped via USPS to continental US.