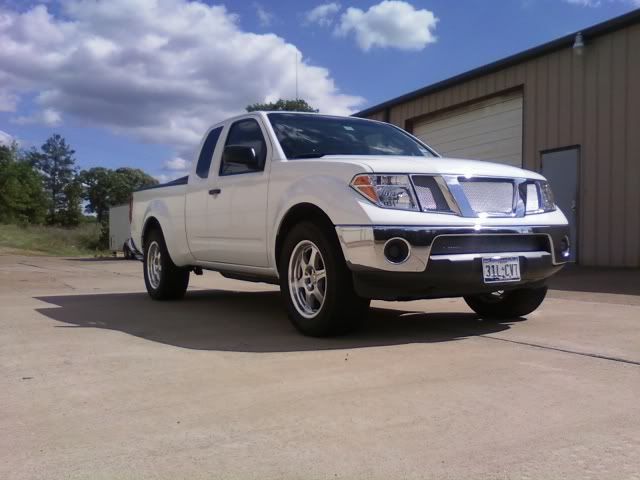 i went to pep boys today to pic up a cleaning kit for my k&n, saw the super rice mesh grill material. scratched head for a min, then left with just the cleaner. go to the shop and clean filter, next thing you know im cutting up my grill haha! so i go back to pep boys and grab the mesh $47.xx after tax:crikey: but it was worth not having to hunt down some online and wait just to save a few. it was quick and simple. all you will need is a sharpe marker, a philips and flat head, a box knife, and some tin snips, or garden trimmers. you can use a dremel but it will melt the plastic more than cut it, so that is a PIA in my opinion.
remove the grill, 4 clips on top, 2 clips on each side "use a flat head on all 8, the 4 on the sides, you just turn them like a screw just a little bit and the pull on the grill and the grill comes away from the clips" then take the 6 screws then use the flat head to relese the tabs. once the black plastic is away from the chrome piece, decide weather you want to use a dremel or razor. i prefer the razer method because you dont have to worry about little crap hangin off. cut the black plastic a lil bit behind where the chrome part starts, so you wont have any black plastic that shows. once you cut out all 3 centers place the mesh over the back side of the chrome peice "dont push it down yet" but eye ball the out line with a marker, and make sure to give your self 1/2" - 1" extra to wrap around. use some wire clippers to cut holes where the chrome tabs are to help hold it in place. then while holding it where you want it, start pushing the extra mesh down around the chrome piece. once you have the mesh formed around the chrome peice, then just screw the black plastic piece back on sandwiching the mesh between it and the chrome peice "you will probly have to squeze it together a lil more in some places" then reinstall the grill and you are done!
for the lower i just cut it to shape, then used 2 black drywall screws one at each side and screwed them in to the plastic and its not moving. in total it took about an hour, and it cost less than $50
originally i had planed on painting it black, but once i got it cut out and mocked up, it started to grow on me, so i'll try it out for a lil bit, then i may paint it later.
i should have taken more pics, but wasnt thinkin about making a write up about it sorry.
heres the factory centers cut out.
you can see how the black part of the grill secures the mesh.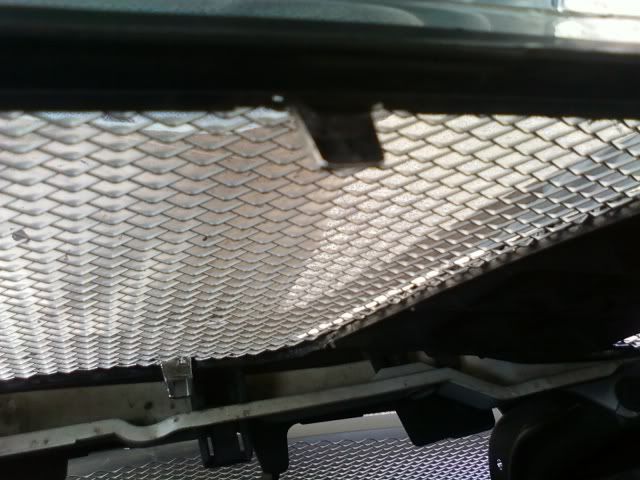 it all fits great with no gaps and theres no factory plastic seen.