Discussion Starter
·
#1
·
As many of you know, I've been meaning to do this for quite a while now and time just seems to keep getting away from me so I've been adding bits and pieces here and there for the last several months in order to get it finished. I'm still working on the Calmini section with regards to getting the perspective of someone with personal experience so feel free let me know if you'd like to add some insight on that. You can post here or just PM me for my email and shoot me a word doc or something and I'll edit the thread. The point is to try to answer as many of the FAQs about DB lifts as possible so members and guests trying to get answers have somewhere to go.
I'll cover personal experience, what's available for the Fronty, what's included in the kits and some pros and cons of DB kits in general as well as how to improve on them for various uses. Feel free to let me know if you think I missed anything but please try to keep it content related. This is not an English grammar class. I've done my proof reading and spell check so if I missed something get over it and enjoy the read. Go grab a cold one (or 3) and get comfy cause this might take a while…
I'll get to the nuts and bolts of the DB kits and what's good, bad and sometimes ugly about them in a sec but first a little background on my personal experience with them.
My story goes something like this;
When I traded in my old '06 Nismo for my new '11 Pro-4X I wanted to take it to another level, literally.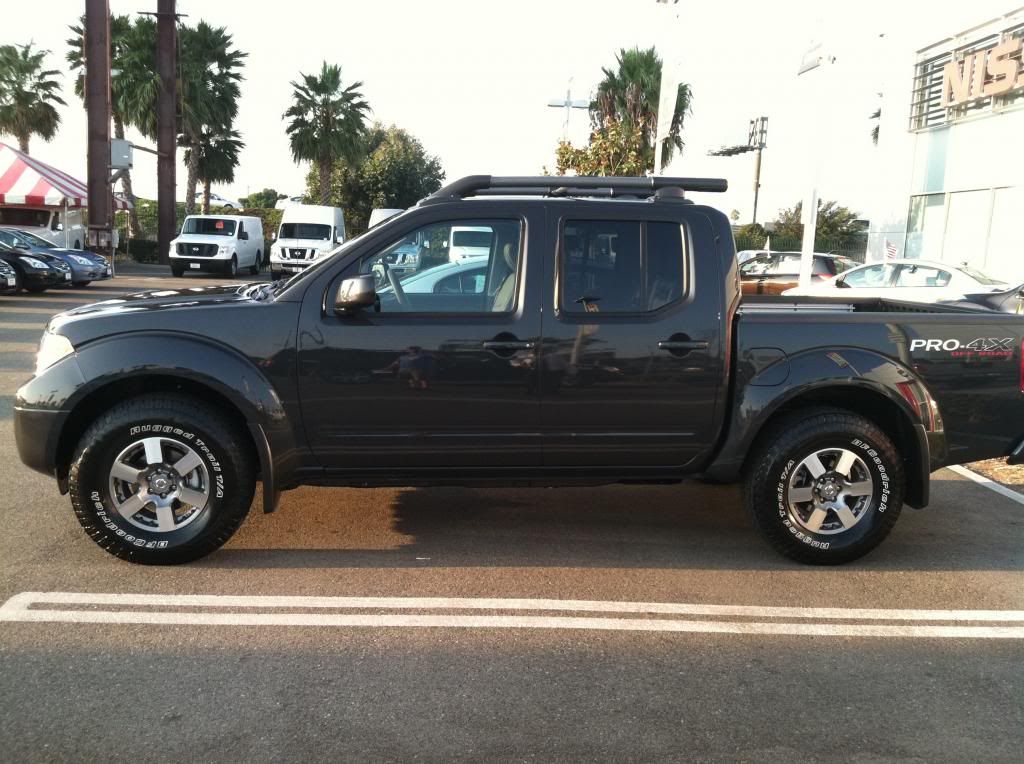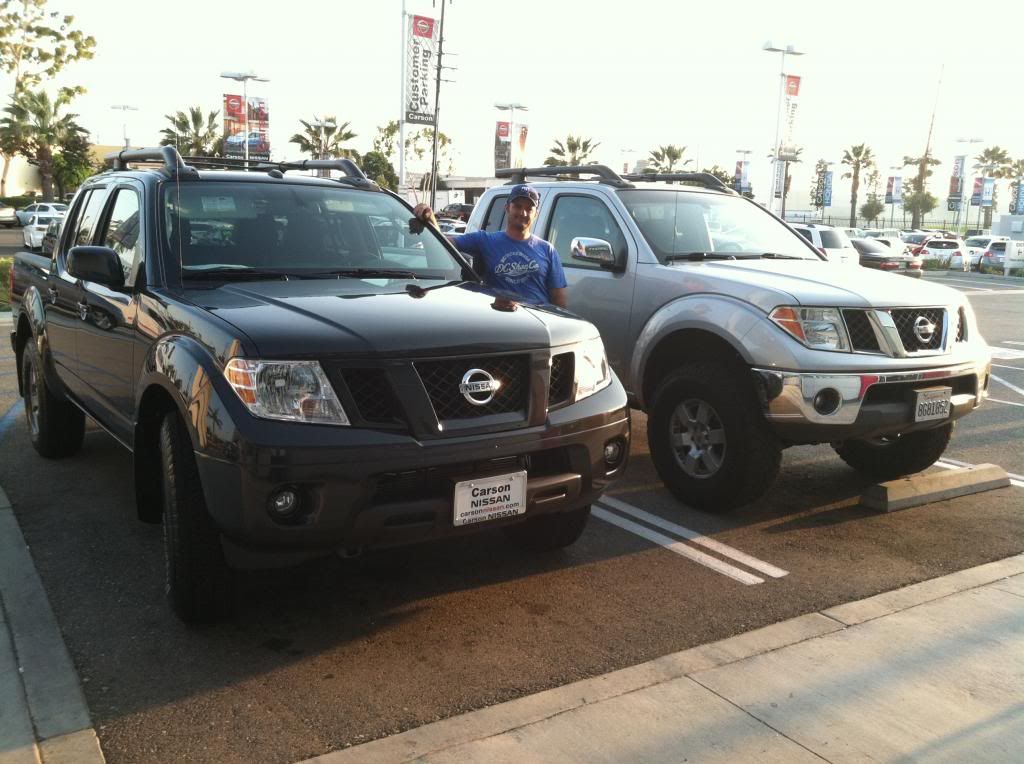 I had been researching DB lifts for a while and heard the good and bad about the Calmini and Fabtech lifts and had decided that I wanted to go with the Fabtech kit mostly due to it's heavier gauge construction and the fact that it comes powder coated black to match my truck. Only problem was that it hadn't been tested on anything beyond '09, though Fabtech was looking for donor "Guinea Pig" trucks for test fitting. Being in So Cal and about 18 miles from Fabtech HQ I figured that I was in a pretty good position to not only help Fabtech develop their product for another model year (how much different could it be for a truck that's basically the same as the previous years right?) but also to get my truck lifted for a pretty ridiculous discount. So off to Fabtech I went with my brand new truck and a set of freshly mounted 33 MTs on 17x9 Level 8s.
So a week and a half later I get the call I've been waiting for. The truck's finished, looks great, everything went well and they're taking it out for a photo shoot for the new catalog. Cool, my truck's a star haha. When I arrive to pick it up I'm stoked. It looks sick, just what I'd hoped for.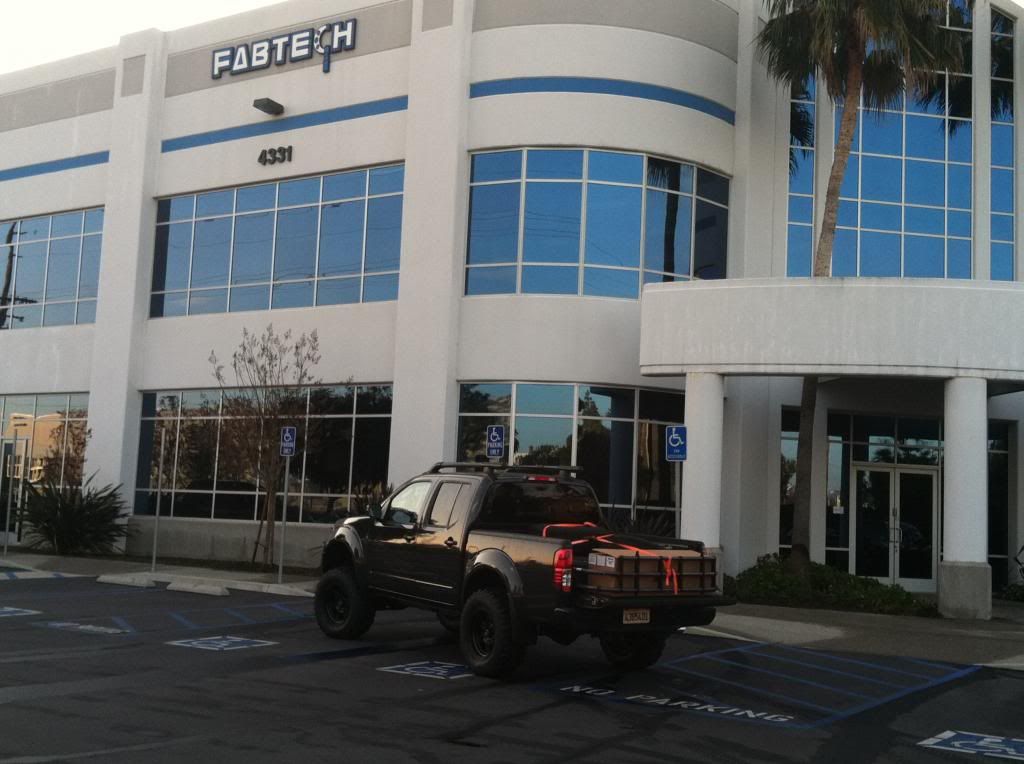 It looks a bit low in the rear in the pic but that's all the extra weight from the parts kit and the stock wheels and tires in the bed. Pulling out of the parking lot and driving home I notice that the steering doesn't return to center like it should but I figure I'll give it some break-in time as well as some time for me to enjoy my new monster truck. The next day I started to notice a moaning sound when hitting the brakes in slow parking lot turns so I give the guys at Fabtech a call to let them know and schedule a time to take it back in for a check up. Unfortunately the truck didn't really feel like waiting for its scheduled appointment. The next morning I'm cruising down the 91 on my way to work at about 65 mph when BOOM! No idea what just happened but pretty sure it's not good. Truck is making very unhappy sounds and something is putting a serious drag on the power output. I thought I'd probably just lost my front drive shaft so I pulled over to the side of the road to check it out. Turns out it's a bit more serious as I'm pretty sure the diff oil shouldn't be falling out of the diff. Hmmm, that can't be good. I don't think that giant crack is supposed to be there either.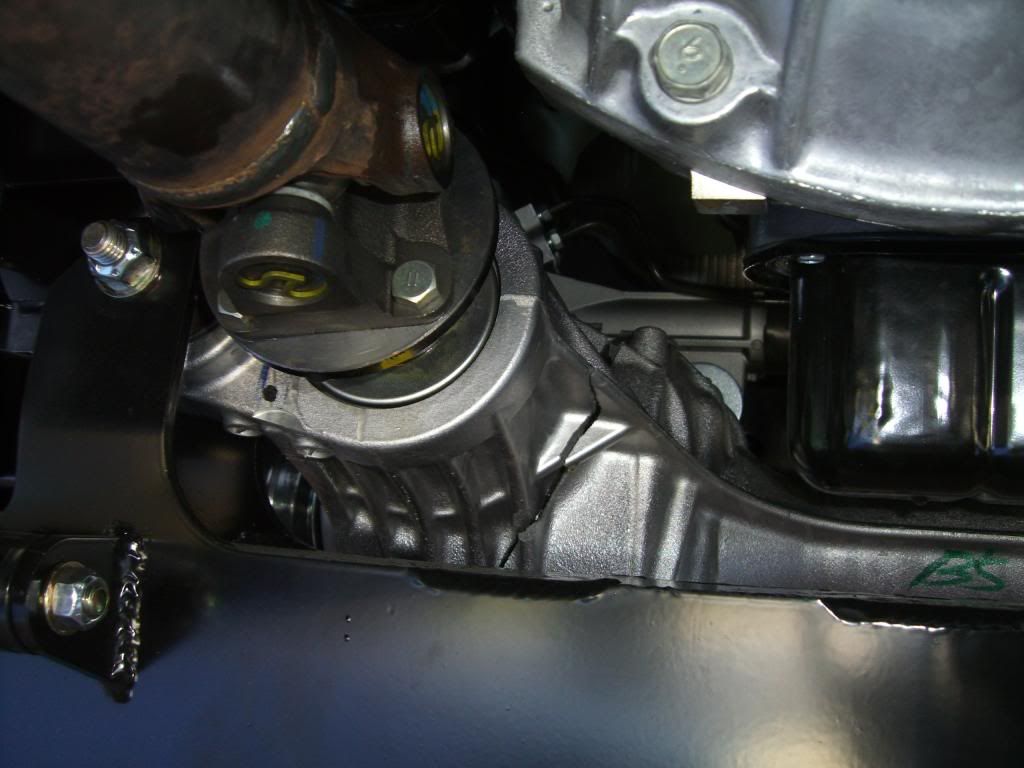 So long story slightly shortened, I had the truck towed back to Fabtech. They had no idea what could have happened cause "That's never happened before" but they tell me that it was "probably" because the diff oil hadn't been topped off properly. So 2 weeks later (did I mention that this happened the day before Christmas break?) the diff's been replaced and my truck is on its way back to me for the second time with no explanation as to why it exploded while driving in a straight line on the freeway in 2 wheel drive. So you can imagine how super comfy I am now with my new rig considering I have no idea if it's actually fixed or if I'm just counting time until the next one explodes with my big travel season right in front of me.
All of my trepidations aside, the truck made it through my travel season unscathed and has been on several off road trips with no further issues with the exception of the fact that it still eats the outside edges of the front tires in tight parking lot type maneuvers and refuses to return to center from anything past ¾ lock (think circling jet ski, pretty sure I could step out and watch it circle the parking lot at idle).
Granted, I would never have expected my front diff to take a hike in the middle of the freeway and had hoped that I wouldn't have to re-engineer half of the ancillary bracket geometry but at least the brass at Fabtech never gave me a hard time about taking care of the repairs and even the towing and rental car charges. I still think that their kit needs some serious R&D upgrades to remedy some of the more blatant flaws in the design, which I'll cover shortly, but they stand behind their product and the structure itself is nearly bullet proof.