Discussion Starter
·
#1
·
Hello everyone
My Pops and I started a new project, we started to build custom gun racks to bring to the range/desert, to avoid throwing everything around the tailgate or a table. It started off as an idea, and it worked, and we have had multiple people start to ask for them. We are about ready to make the plunge, and just commit to making a ton of these things, but we wanted to see if there was any interest in them first. I attached a few pics, and keep in mind, these are still a work in progress. They will basically feature the black plastic case, and will be made of wood with aluminum accents. You open the black plastic case, lift up the rack and the legs fold out and lock in place, drop the rack in the slots and secure, and you are ready to start loading it up. Features rifle slots and handgun slots as well.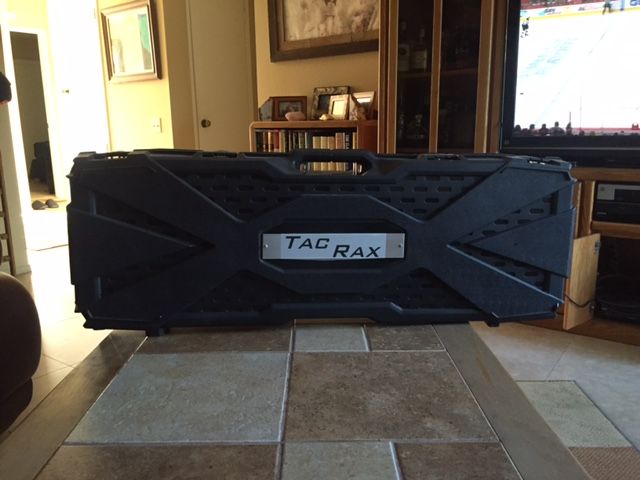 The top and middle picture is the work in progress right now. The bottom picture is the first design that the current one is evolving from. Trying to make it quick and efficient. Due to the cost of materials and the labor, the price will be $550.
Anyway, thank you for checking this out and reading. If you have any interest or any questions/comments, feel free to ask!!