Kind of getting a little frustrated with this truck and the leaks that I have had to fix in the past year..but hey life could be worse. So I have had the passenger side valve cover gasket replaced, and that still appears to be bone dry. I noticed things looked damp right around the rear of the oil cooler housing. Has anyone had a similar leak? I was thinking maybe the filter could just have a bad gasket...or maybe the oil cooler housing O-ring is leaking? Any feedback would be greatly appreciated. Truck is a 2010 SE 4x4.
Shot right behind the oil cooler after I tried cleaning up some.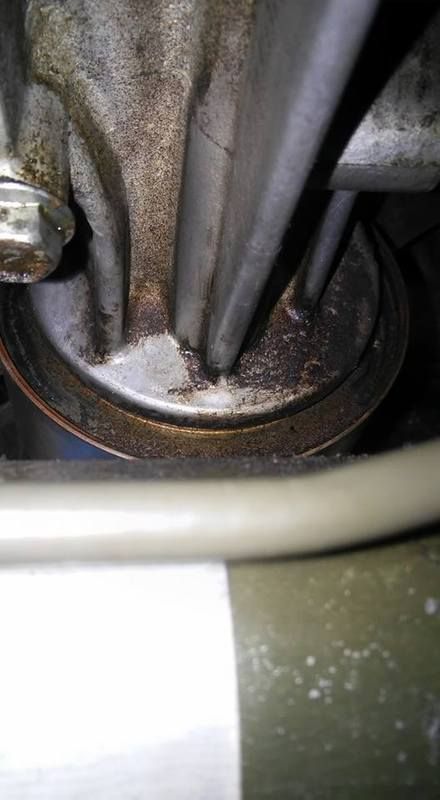 Shot from the front. Noticed there was a buildup of the oil/grime on top of the rack and pinion which sits directly below the cooler.
I had to clean quite a bit of the grime out from around the gear assembly mount cushion.