Discussion Starter
·
#1
·
Just in time for Omaha, I got a few mods done that i'd been trying to get on.
Discreet CB, PA, and air horns.
I mounted the CB (just a cheapo Cobra 19) in the center console, put a heavy duty 15watt external speaker hidden behind the dash so I can hear the CB incoming chatter, it's powered from key-on ignition so it can't drain the battery, and has a 10 watt PA speaker behind the front bumper. I had to remove the skid plates and undertray to pull the speaker up from the bottom since it wouldn't fit in a semi-hidden location from the top. The air horns I had lying around in the garage from the 240 wreck and are the tone of an italian sports car. The stock '05 Frontier horn is a weaksauce single tone that you can't hear worth crap so I popped these on. They bring some interesting looks but definately get attention when you want them to. They're mounted behind the grille, but do to the red bells and red silicone hose, it's not very hidden at all, lol. The antenna is mounted on the roof rack via cb mirror mount and the mount has an external mount to the chassis just inside the c-pillar. 3' firestick and disconnect for parking garages finishes it off nicely. And I picked up a 4"x30' 20k lb. recovery strap.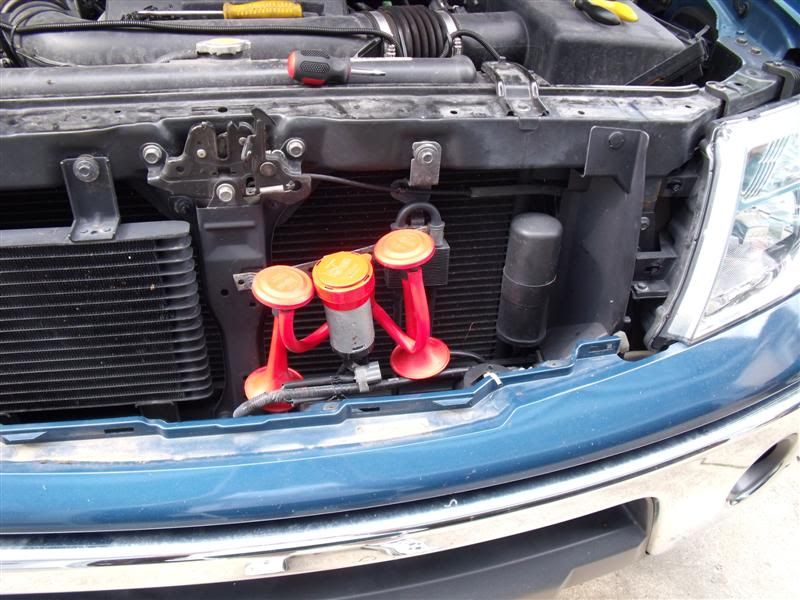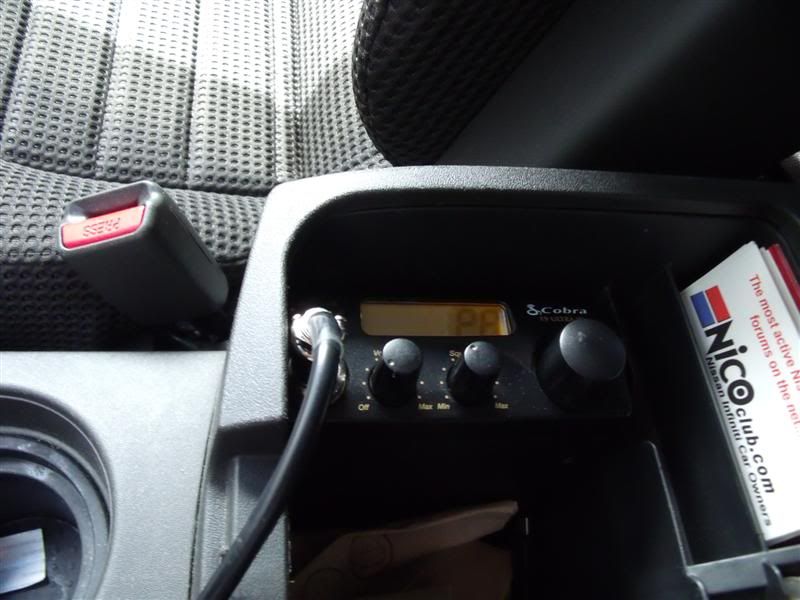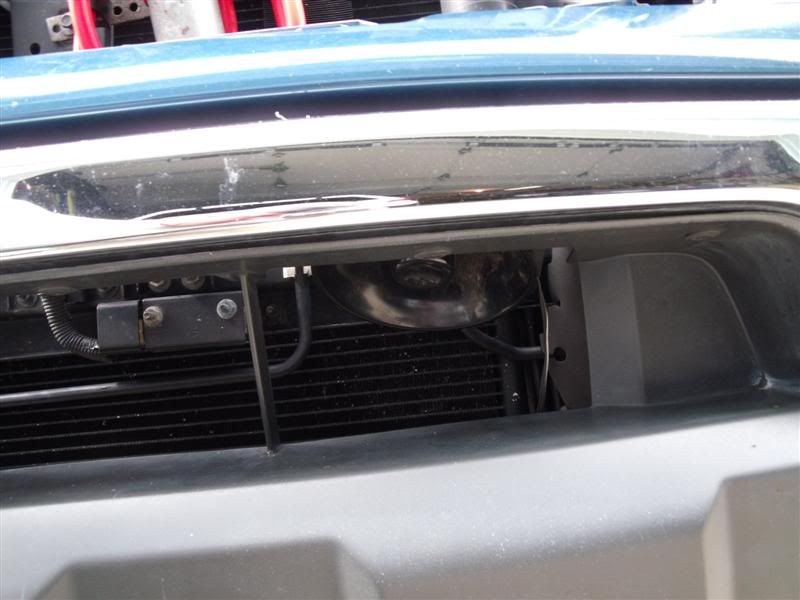 And some pics from Omaha: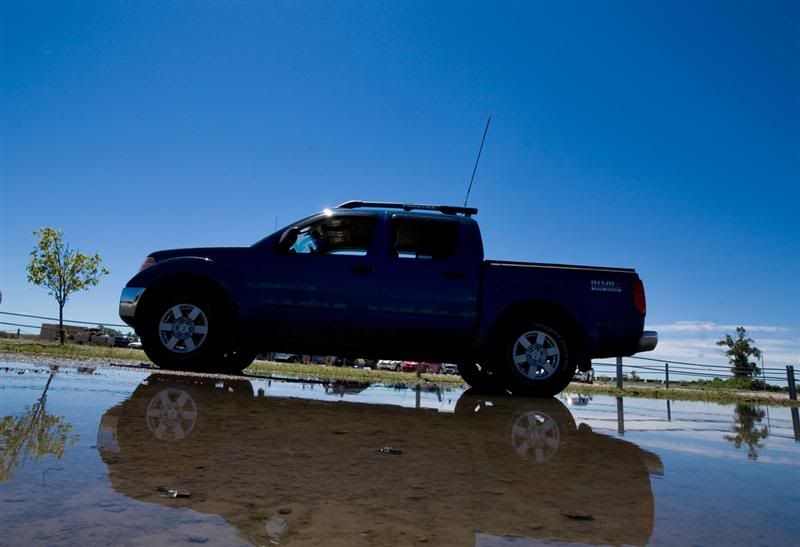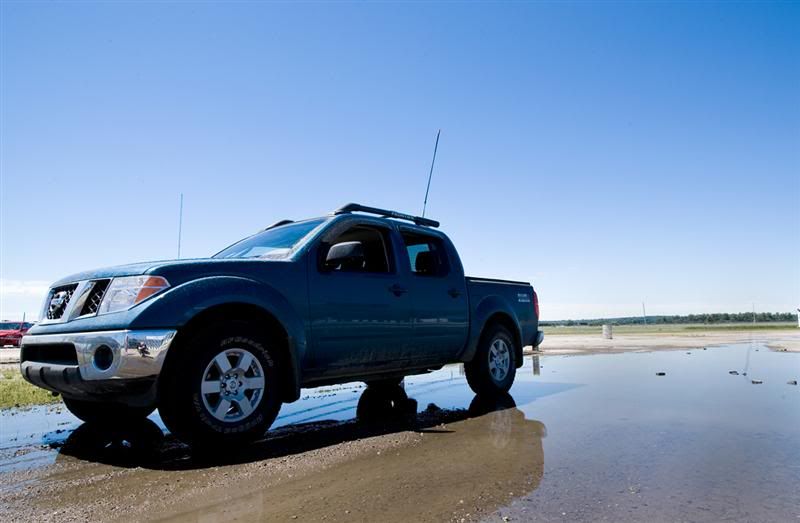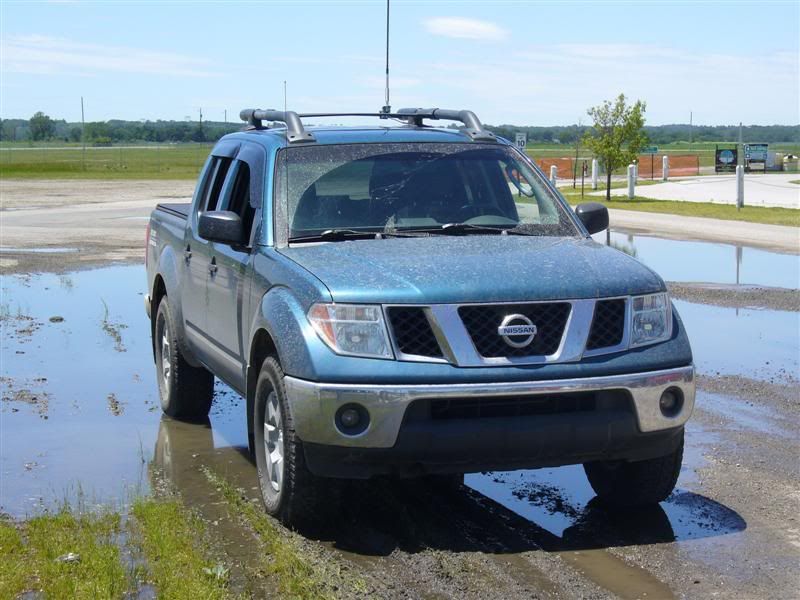 I also just bought a Bully Dog Power Pup programmer i'm excited to try out! Hoping for a little better gas mileage! :woot: