My catalytic converters need to be replaced and I don't like the stock exhaust system, so I'll be fabricating a new one while the truck is down for an engine swap.
I'm on a budget but I also don't want garbage like press bent tubing or mild steel that will rust off in a year. Because of cost, I'm forced to use cheap Chinese stainless for some of the components (don't hate, there's Merican in here too).
Here's what I've collected and plan to get so far.
350Z headers- Hoping they fit. For $80 they are worth a shot.
Ø2.25" tubing for the dual sections- Dual sections will be equal length in an effort to "smooth" the exhaust sound.
Dual Emusa Ø4" x 10.5" long mufflers- Straight through design with fiberglass packing.
Dual Thunderbolt 400CPI "high flow" spun cats- Might not pass an emissions test with only 2 of these, but I don't have to worry about testing in WI.
Dual Ø2.25" Flex-pipes
Magnaflow Dual Ø2.25" to single Ø2.5" y-pipe w/ Ø2.5" to Ø3" cone- The idea is to create a venturi effect by necking the single section down momentarily and then gradually increasing it.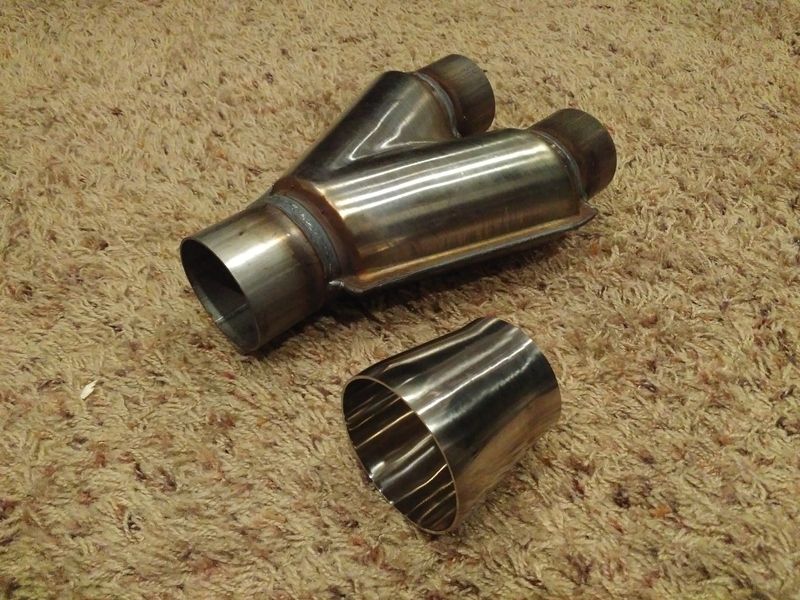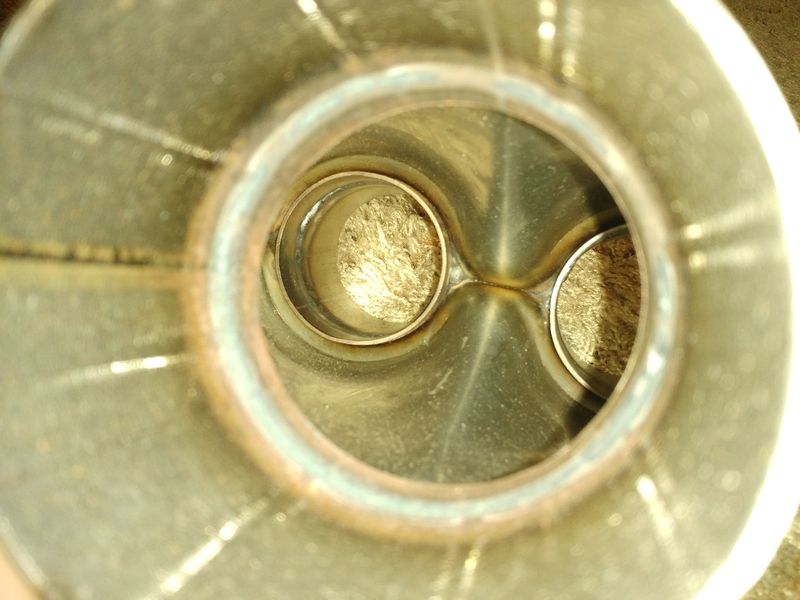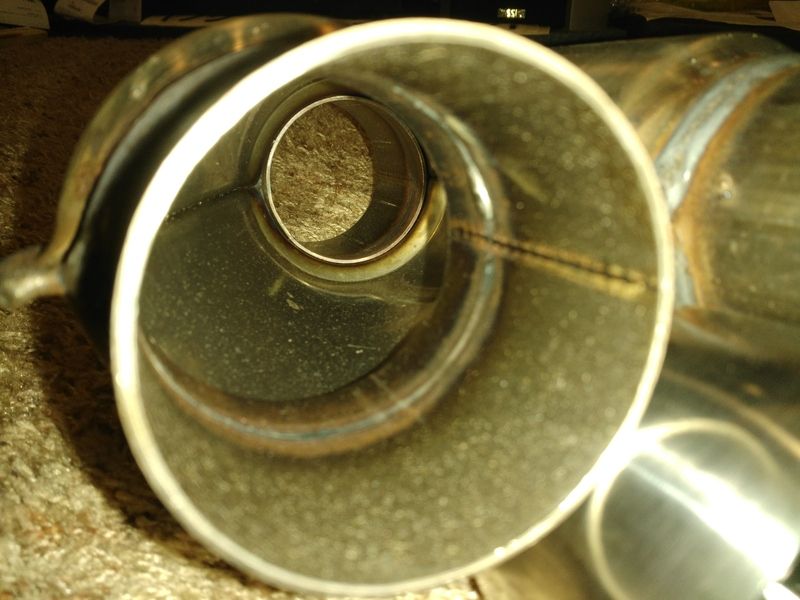 Single Ø3" tubing- Let it flow!
Single Jones Maxflow 5"x8" oval x 18" long muffler. Straight through design with fiberglass packing. This muffler along with the single 3" tubing should produce a nice deep sound without being too loud.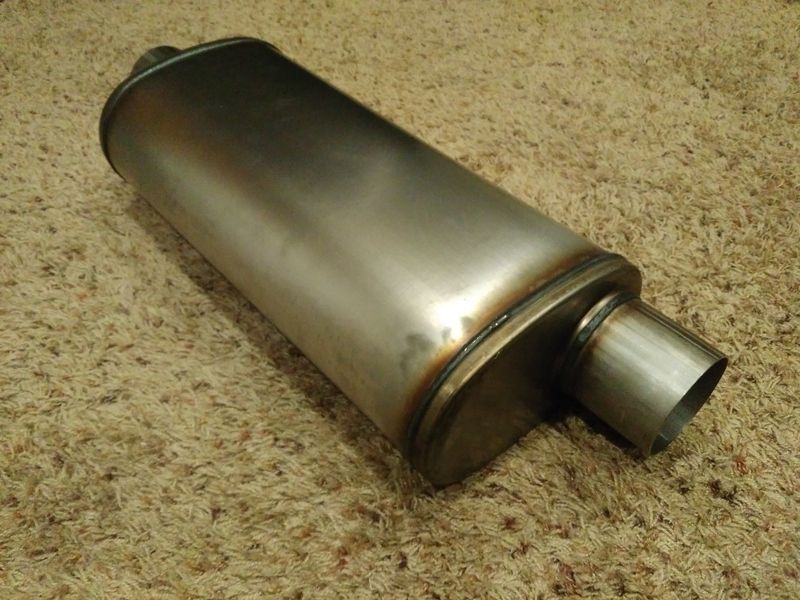 V-bands- All flanges will be cut off and replaced with v-bands.