Axle Vent barbed nipple
Update: I now have a "kit" available. Barbed fitting, fuel filter and some zip ties. You will need about 3 feet of 1/4" hose. And a hose clamp if you want. I have my hose zip tied to the barb fitting. Pic on page 3. $10 Paypaled to
[email protected]
.
I will still sell a barbed fitting for $5.
For those of you who want to vent the rear axle and get rid of the silly one-way breather and doesn't work there are a couple of solutions:
1-break off vent mech and clamp a hose to the nub end.
2-Buy a 1/8" NPT to 1/4" barb fitting as a write up suggest. Then scratch your head and wonder why it won't thread in the hole. Force it and cross thread it, resort to option 1, or put the stock breather back on.
3-buy an expensive nissan or toyota threaded nipple
4-buy the proper 1/8" BSP to 1/4" fitting from me. The NPT is 27 TPI and can be forced in the hole. The right fitting is a 1/8" BSP which, are 28 TPI and hard to find.
$5. This is basically at cost to me (and cover shipping) as I had to buy several in a package shipped on a slow boat from overseas.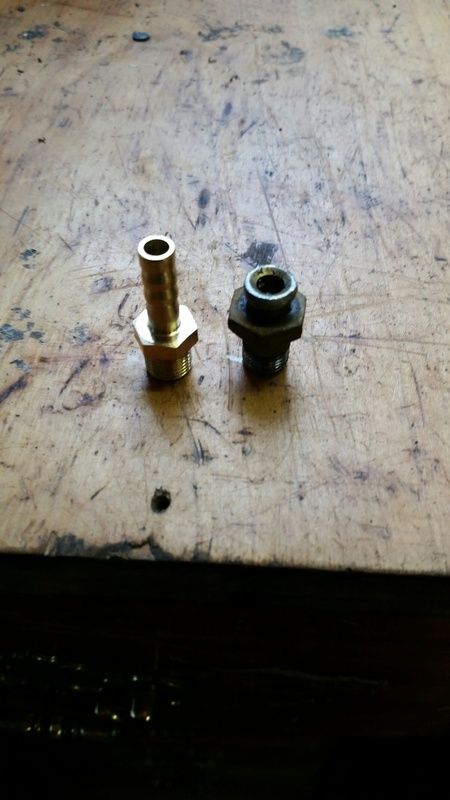 Single post with description.
http://www.clubfrontier.org/forums/3268505-post226.html
Full Write-up, Just note that part is wrong.
http://www.clubfrontier.org/forums/f62/2nd-gen-axle-vent-mod-write-up-40925/