I decided to take the radiator oil cooler out of the circuit and just use the big oil cooler that's used for the towing package. At least one CF member had coolant contaminate his transmission fluid. I don't want to take that chance so I modified mine.
Parts that I used.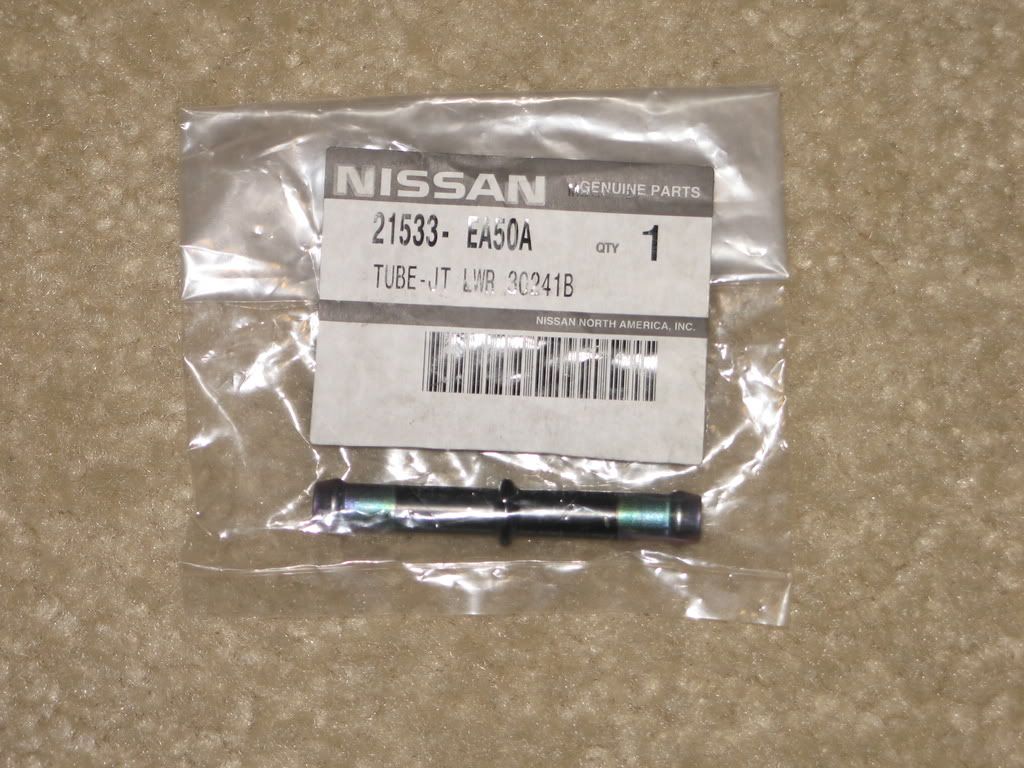 I was going to use these clamps with the vacuum caps but decided to use the factory ones for now.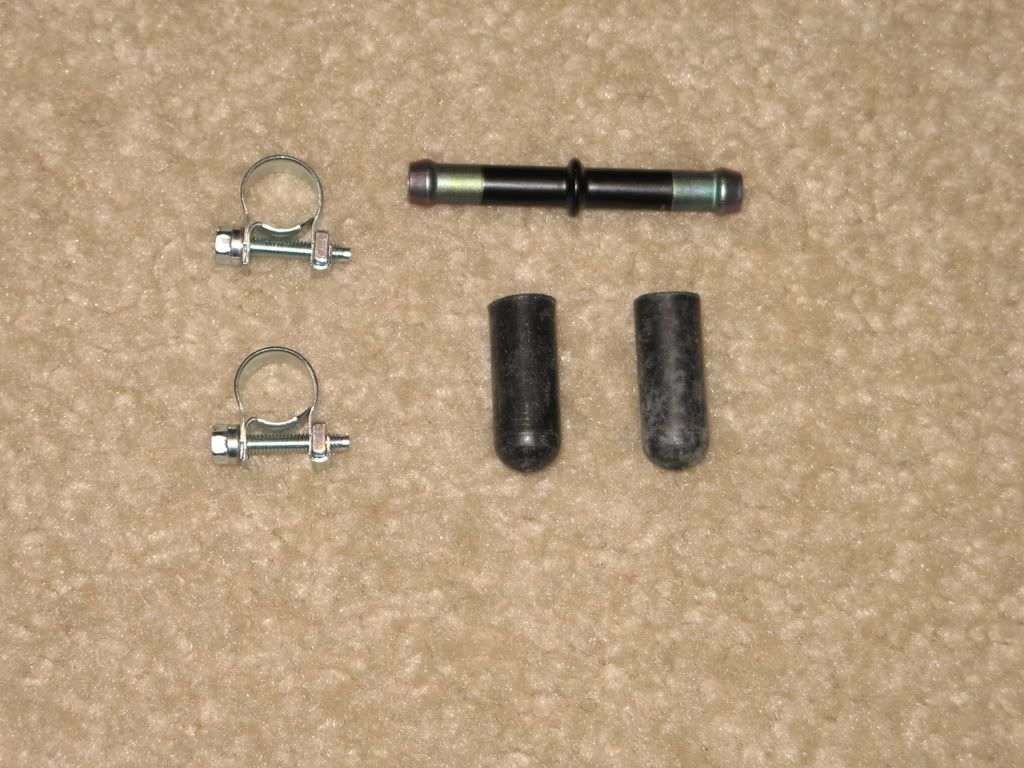 Remove the front air spoiler and skid plate. You will need to clamp the inlet hose to prevent the transmission fluid from draining out. That's the long hose leading to the trans oil cooler on the driver's side.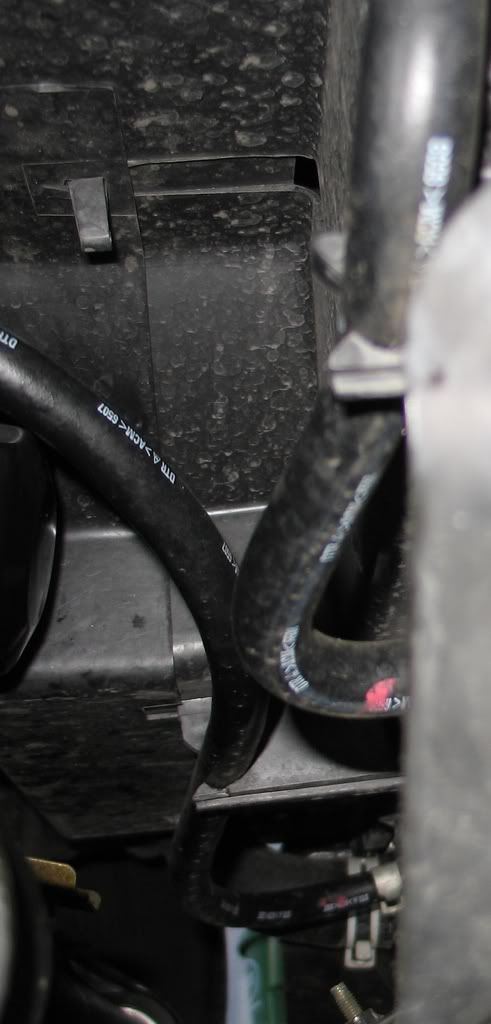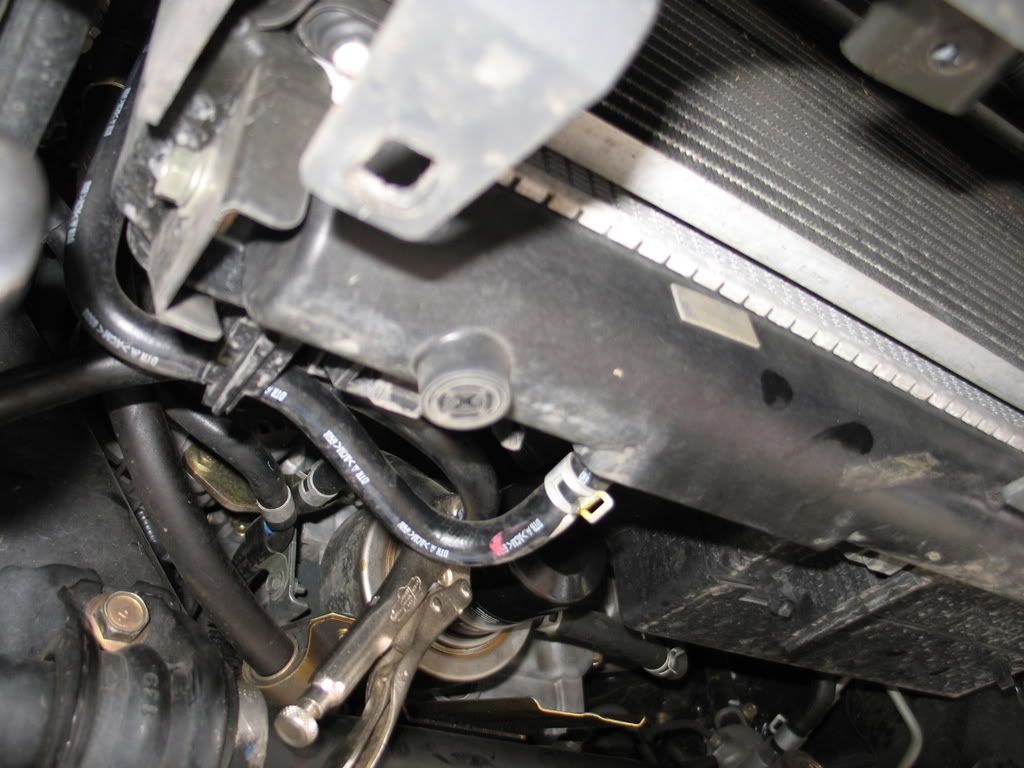 Route the long hose to the right to connect it to the short hose. I used a PVC pipe cutter and cut both hoses at the same time once I decided where to cut. Take your time and make sure you don't kink the hoses before cutting them. If you cut them too short, you will have to buy new hoses and start over.
Insert the tube joint and clamp the hoses onto the joint.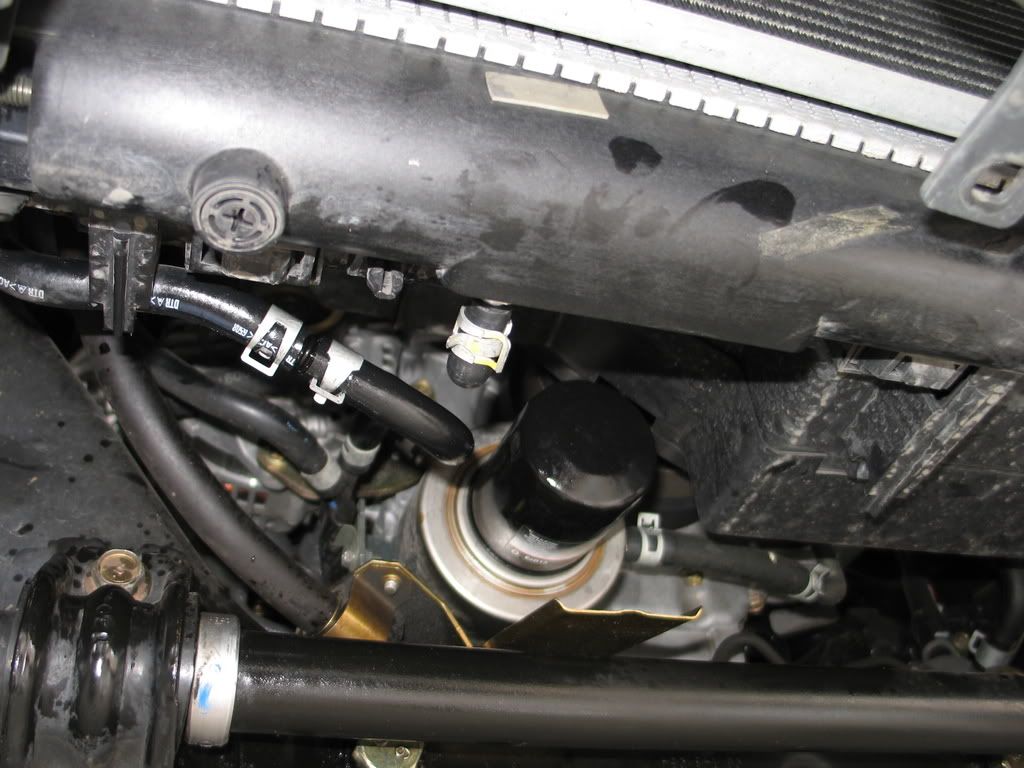 Vacuum caps covering trans oil cooler hose barbs.
I use two 5/16" vacuum caps to cover the hose barbs on the trans oil cooler. I used the old factory clamps since it doesn't have to be really tight. It's just to keep it clean. You could opt for standard hose clamps or some like shown in the 2nd photo above. Pour any drained fluid back into the transmission if you drained it into a clean container. Start the engine and check for leaks.