6
SUPERIOR TERRAIN HANDLING - IT'S LIKE A COMPLETELY DIFFERENT RIDE!
When the 8-ply rated; DOT approved
Kanati Mongrel
was first introduced specifically for for Side by Sides and Utility ATV's, it was well received. As machines receive a boost in horsepower along with additional weight, there was an increasing need for increased durability. GBC listened to it's customers and has introduced the all new 10-ply rated Kanati Mongrel radial, featuring a re-engineered carcass and sidewall, all while keeping the tire weight to a minimum. Mongrel tires have been, and are sure to remain, the preferred choice for many professional and recreational drivers. The Kanati Mongrel is a true all-purpose tire with an aggressive and versatile tread pattern. The Mongrel is designed to handle a variety of terrains including dirt, sand, hardpack, and paved roads.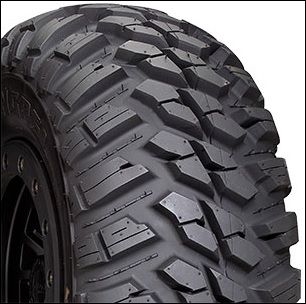 Click here for:
Kanati Mongrel Availability and Pricing
-Key Features-
Unbeatable All-Terrain Traction

Smooth Ride on Street

Incredible Weight-to-Durability Ratio

Solid 10-Ply Rated Construction

DOT Approved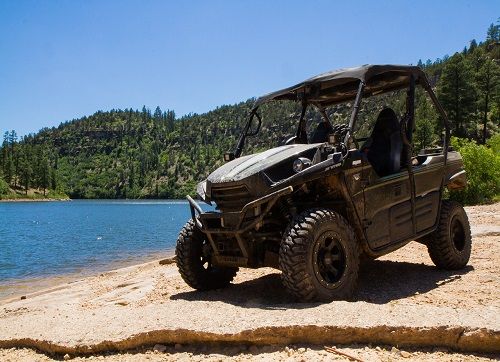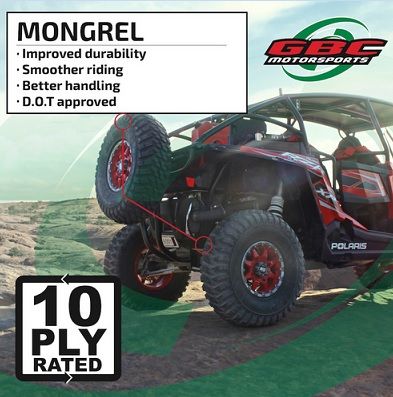 Watch for our full review coming soon!!!
Source:
Kanatire Tires