I just purchased a 2009 4x2 SE crew cab Frontier and it came with set of 16" American Racing Black Trench wheels with the stock 16" 265/70 BF Goodrich Long Trail OWL tires. The truck only has 7,000 miles on it and the previous owner told me he'd only had the wheels on for a couple of weeks before he traded it. I don't really care for the black wheels and am planning on getting a silver wheel of some type. Would anyone here be interested in the set of wheels and tires? Here's a picture of them on the truck: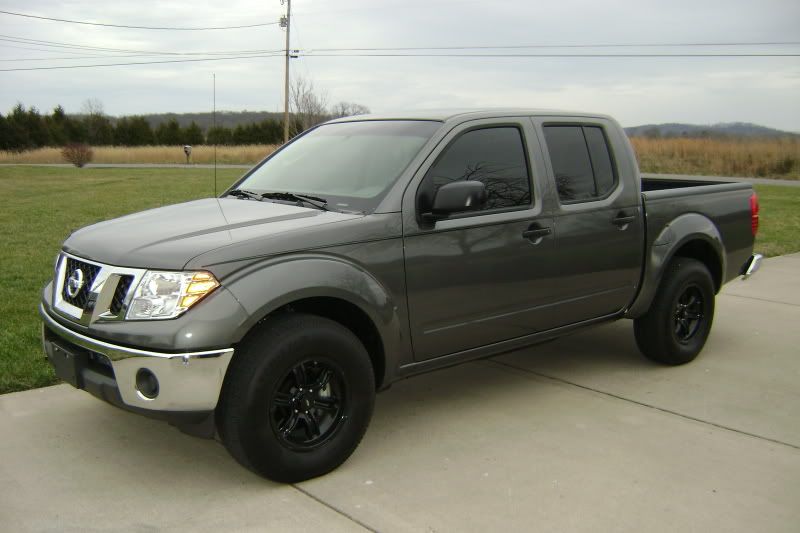 And a close up of the wheel: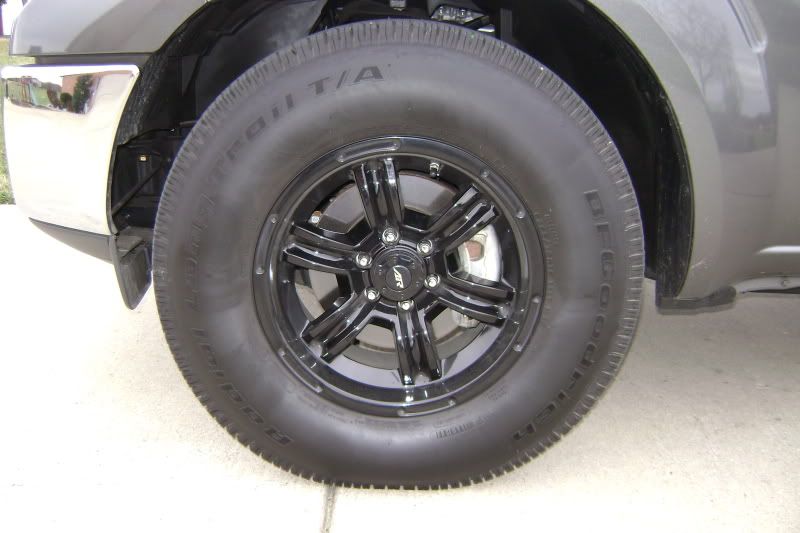 A picture of just the wheel:
http://www.wheelsite.com/wheelpics/3201lg.jpg
Let me know and we can work something out.