figured you guys would get a kick.
one of the guys on another forum im on was doing a bunch, so i had him do one of my truck.
heres one i did in ms paint. i wanted to have a compairison of what our trucks looked like lifted and lowered in the same pic. the top left is stock, i think i want to lower mine like the one on the bottom left.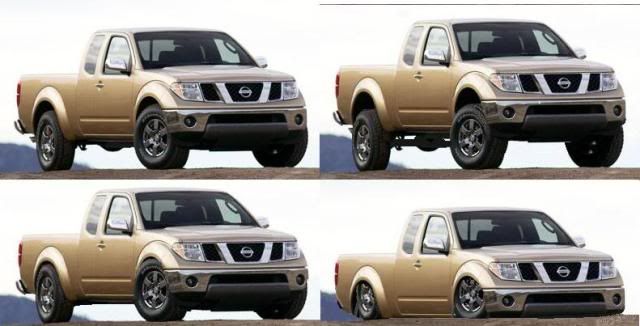 anybody else have any chop pic?