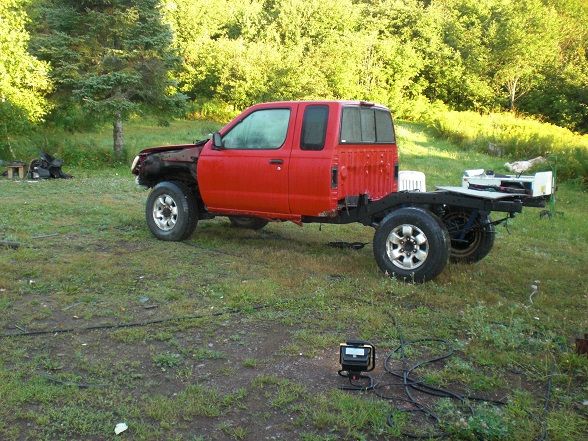 Hello gentlemen,

Have a 98 4x4, doing an ''on frame'' restoration, outside on a budget.::wink::

Been at it awhile, spring replacements, rear shocks, new slave, master, beating off the scale rust on the entire frame and front end.

The cab floor is bad, mounts boxes okay, will have to do considerable welding , fabricating, resin fibre, fibre mat and whatever else it will take to make it hole free and solid.
Building in the rockers, cab corners.

Question and with it will add the picture.

I have the box off and restored.

Managed to start and move the old gal after 2 years sitting at the former owners' .
Parked on a flat surface now awaiting the cab work.

The cab is crooked leaned to one side [drivers] having removed the mounts.

Any you fellas have an idea how to level the cab as I start to add new pieces to the floor put on the rockers, etc.. ?

Have some ideas, I do not have an overhead hoist or crane here.

The level shown in the picture is bubble center .
What do you think?
Bill e