Discussion Starter
·
#1
·
Alright you guys my titan swap on my XE is finally in full motion. I'll keep you guys updated in this thread while I get the parts and finish installing. I also may run into some issues since my tires already rub a little cause they stick out so far from the backspacing of my rims, the spindles, and the 1.25" adapters Im forced to use with these bad set of pro comp rims that didnt fit right. Also, I already have ss braided brake lines, but Im not sure If I'll end up needing longer ones with the titan swap. Greg from prg wasn't sure which length I have on there right now and whether or not I'll need longer with the swap. Anyways the brake lines wont be that big of an issue and I might just have to order another longer set from greg after I install everything if they're too tight at full droop.
Anyways as for parts, check out what I picked up today from radflo in the pic below. Pretty sick!!! They're 2.5 radflos with the 14" 500lb springs. I went with the 500lb. spring since my truck is pretty light because of only having the 4 cylinder in the front.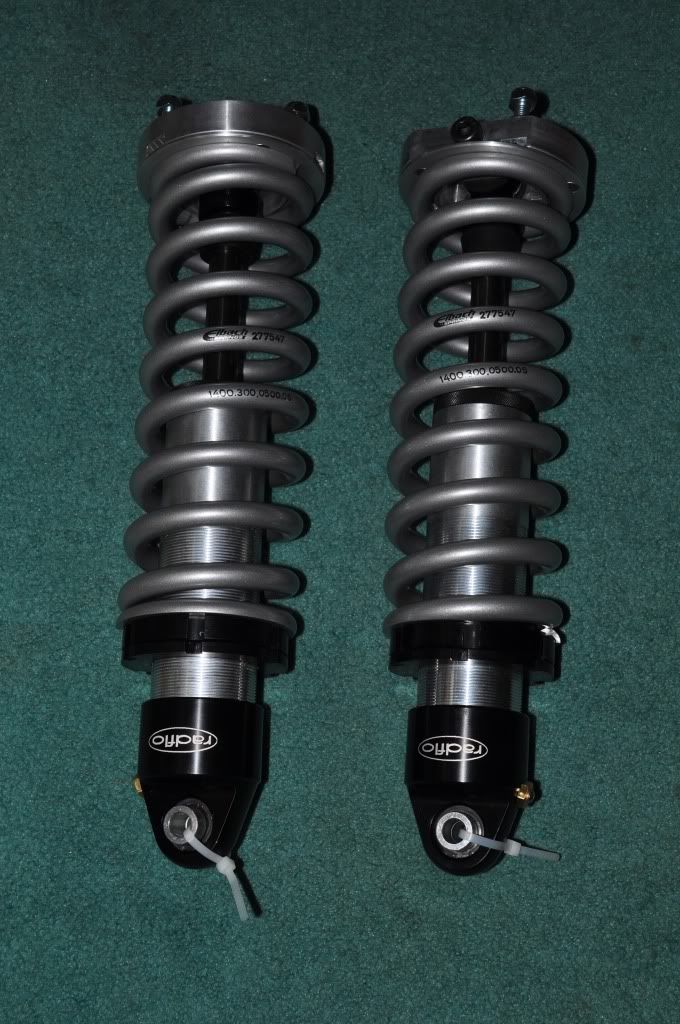 As for the rest of the parts, my prg titan upper control arms and tie rod extensions should be here by the end of the week. And, yes, I am still on a big search for a set of stock titan lower control arms somewhere nearby. I cant seem to find a pair locally for a decent price with the bushings and balljoints still in them.