I would like to say hello to everyone on this forum site. It has been very beneficial to see what everyone else is doing with their Frontiers. My full time job is an IT Administrator with a degree in Electronics. I have been obsessed with electronics since I was a little kid. So I wanted to combine the Electronics/Computers with my Frontier. So now I am putting a Carputer in my Frontier. I will document the process as much as I can.
Components:
Carputer from MO-CO-SO
2.0 GHz Intel Atom
1 GB Ram
350GB Sata Western Digital HD
M2-ATX Power Supply
Internal Bluetooth
Monitor
Lilliput 629GL 7" touch screen
Single Din DVD player
JVC KD-DV5400
Overhead Monitor
13.5" Legacy overhead flip down monitor.
Here is what Im starting with.
2005 Nissan Frontier
I Recently purchased new rims and tires.
The first thing i had to do for the Carputer install was to fabricate a console part to house the single Din CD/MP3/DVD player. I wanted the single din stereo to control audio for several reasons.
(1) I didnt want to put an external amp in my truck
(2) I like having my portable sirius satellite unit.
(3) I wanted a way to control DVD playback without the use of the computer.
(4) I dont always want my computer to be on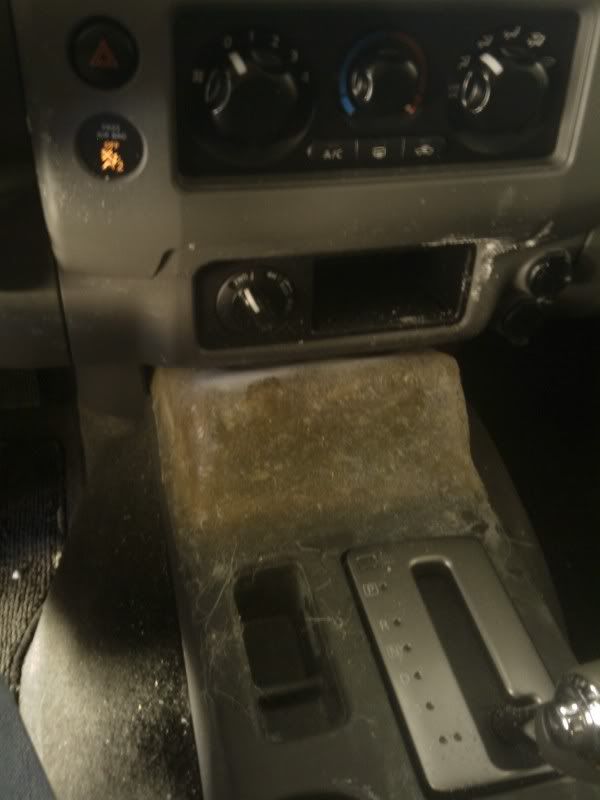 :hi:
I will be posting more pictures as the process continues.