Newly edited with photos on the first post.

Okay, I've already built one in my rodeo here
Isuzu Rodeo 2001 with Asus Eee Box - MP3Car.com
Had one in 97 rodeo also, no photos or logs of that one though, bummer.
It's the frontier's turn now.
I've got the following parts installed:
-

Acer Asipire One 8.9" 1.6ghz Netbook with the GMA950 Graphics Controller


Now using a Net Top. Asus B202 with same specs.
-Lilliput 840x480 LCD with LED backlighting @ 450nit Brightness (resistive touch screen, not capacitive)
-SIRFF III USB GPS Antenna
-License for Centrafuse 3.5 Front end media system software - Centrafuse | A Whole New Way
-Another Bluetooth OBD2 interface (didn't want to remove the rodeo's)
-Destinator GPS engine software
-Arduino programmable board for controlling RGB ambient lights, turning on and off component's relays in/outside the truck, tap into temperature sensors, also could be used to be programmed to run the HVAC system.
-12V to 19V programmable switching power supply from mini-box.com
-JoyCon human interface for resistive button inputs, used for the factory steering wheel controls.
-MJS Gadgets Sirius to USB interface for the SC-S1 tuner.
USB OBDII interface for Centrafuse engine Diagostics and sensor read-outs.
Almost to $600 ... just the LCD was brand new, and then I felt like I should go legal and pay for software licenses this time too. This includes most audio hardware too.
The computer audio output goes directly to a 4channel 400w AutoTek amp driving the mids and highs that is mounted under the passenger seat, low levels from that amp onto the subwoofer amp behind the rear seat. Volume of intputs and outputs and equalization is all controlled through the computer.
The system entirely wakes it self up and puts it self to sleep depending on ignition status. If the battery goes low while jamming out in "accessories" mode, the computer will sleep and amps will shut off until voltage is backup/engine started.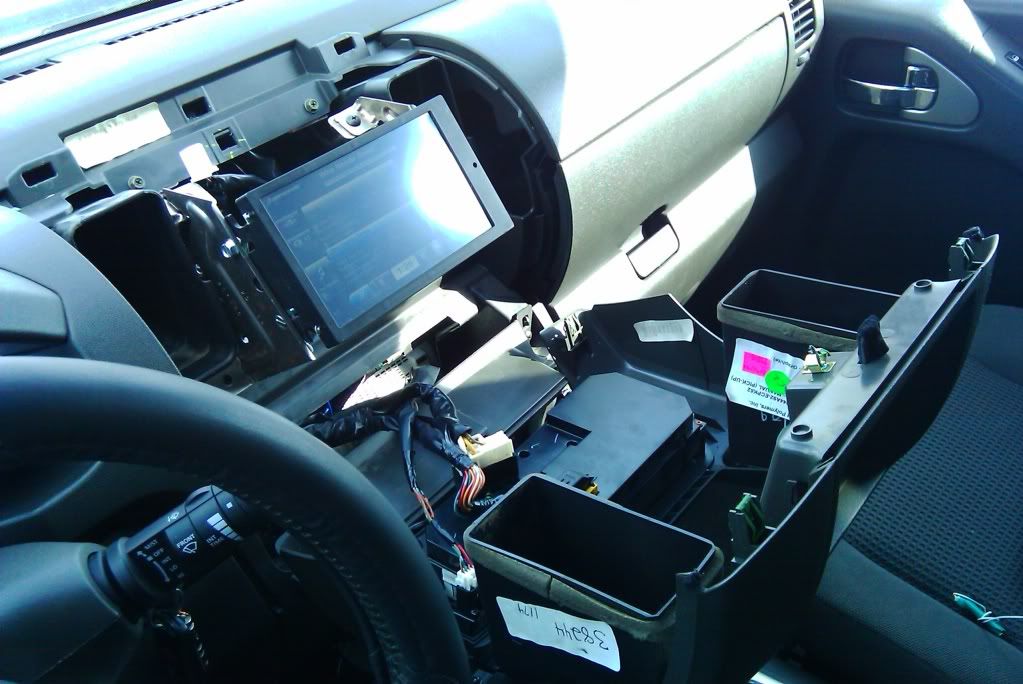 Computer installed behind the HVAC controls.
Steering wheel controls converted to USB.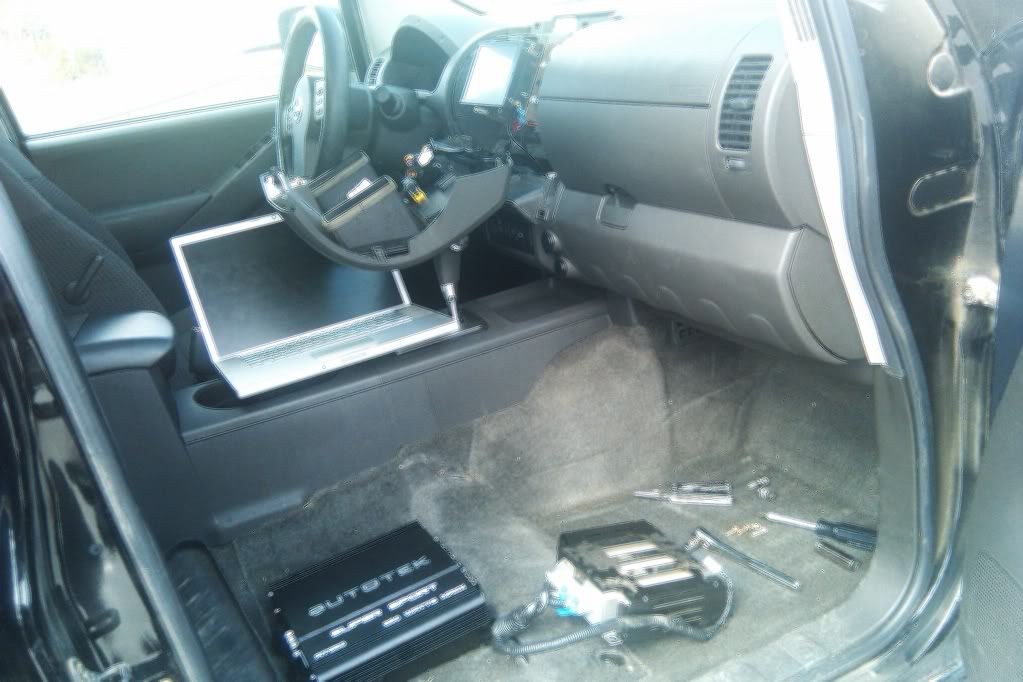 Replacing stock RF amp with the Autotek amp.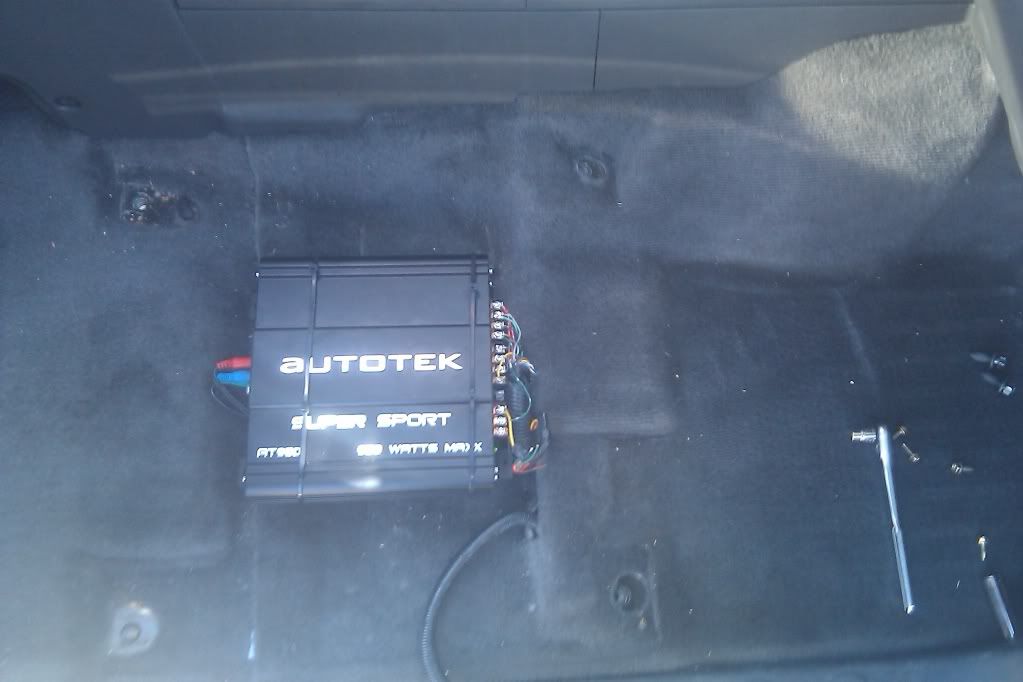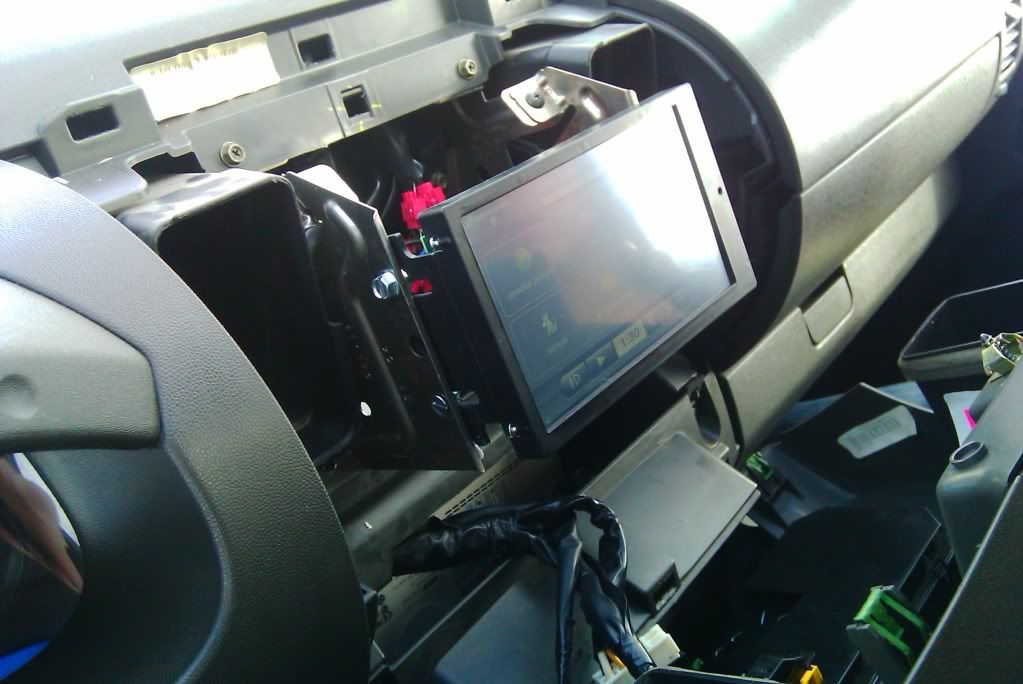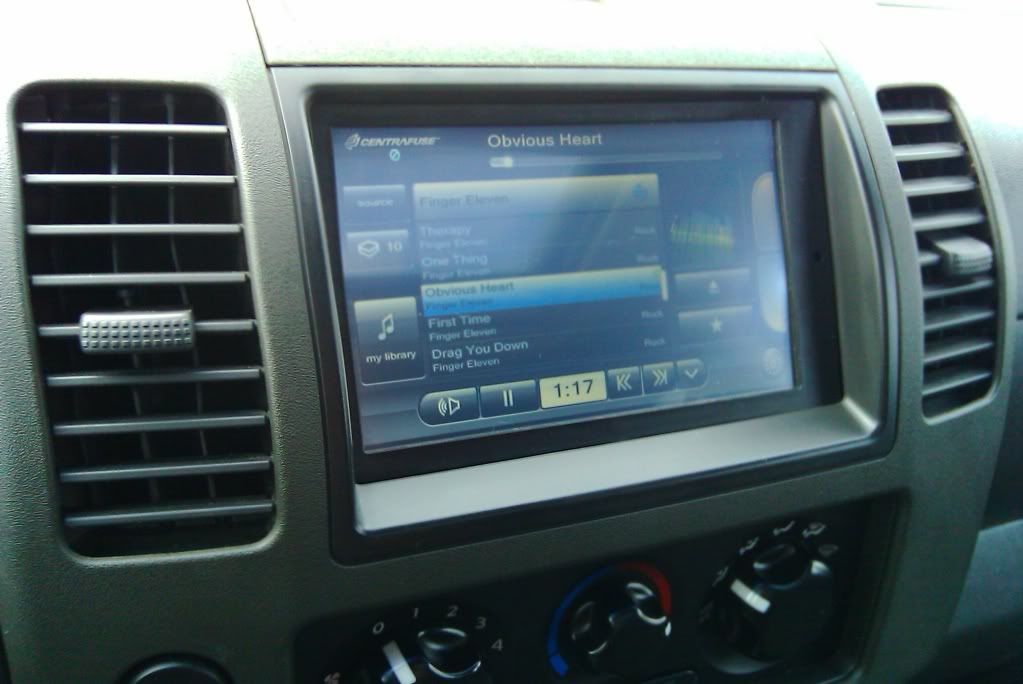 These are all older photos, I'll have some new ones soon of the actual GUI interface I'm working on and and maybe some photos of the computer and wire routing, I'll post some videos of how the steering wheel controls work, I now have extra functions that dim/brighten the screen when holding down "mode" button on the steering wheel, etc.. maybe I'll even post some videos.
-steve